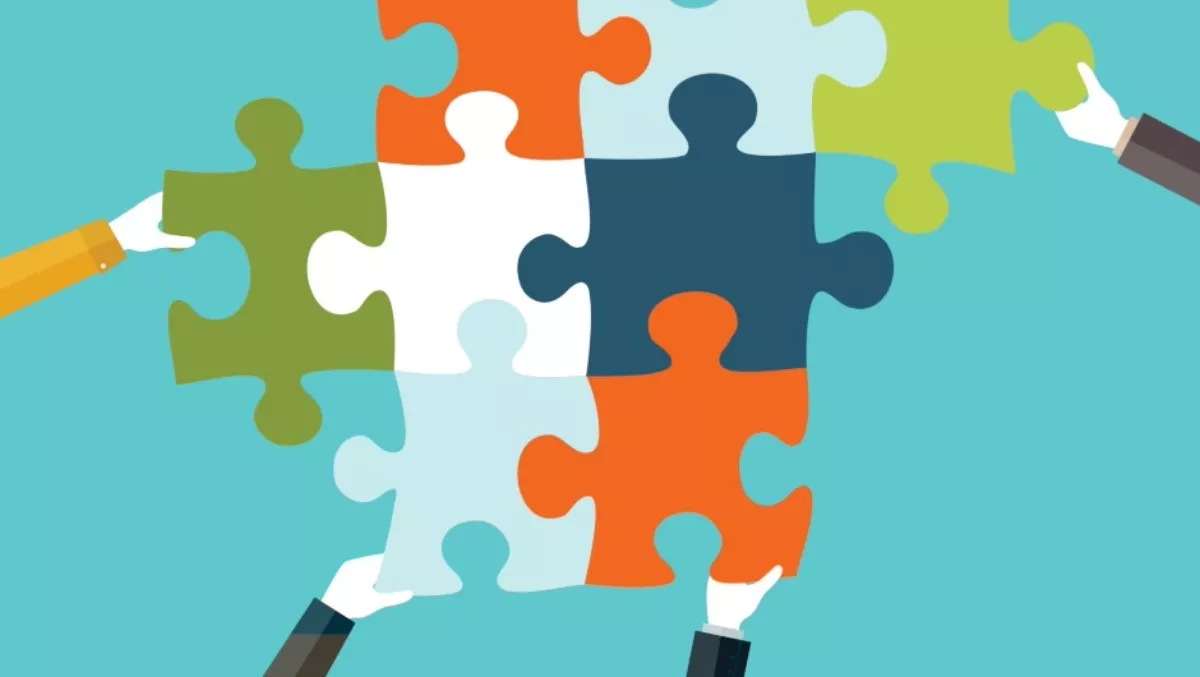 Why converged infrastructure is relevant to every business
FYI, this story is more than a year old
It's easy to dismiss data center technology as something for the technologists to worry about, but converged infrastructure should be on the executive agenda too.
In today's environment, speed counts. The quality and quantity of information available to us counts even more. Convenience absolutely counts for everything. And that's just in the context of our personal lives, where we expect – and get – speed, information and convenience as a matter of course.
Those same levels of efficiency have to underpin business services today, too, and to achieve them, converged infrastructure is quickly becoming a necessity. That's because whether your company is small, medium or large, it depends on rapidly executed processes, efficient software and business systems which delight internal customers (your users) so they can get their jobs done without hindrance.
At a foundational level, achieving that level of performance depends on sound data center infrastructure. If that infrastructure is outdated, excessively complex or just plain old and slow, business performance will take a knock.
It is precisely this that next-generation converged infrastructure addresses. As pre-integrated solutions which combine compute, data storage, networking, virtualisation, management software, orchestration, and applications into a literal single box, converged infrastructure is not only easily and rapidly deployed, it is also easily managed.
And it is fast.
But what exactly does 'fast' mean? At an infrastructure level, it means throughput, or 'speeds and feeds'. While important, it is what those speeds and feeds translate into at a business level which is of real interest.
It is because converged infrastructure frees IT teams to focus on delivering services instead of integrating and maintaining infrastructure, those who have seen the light are benefiting from a time to market for new initiatives over four times faster than 'traditional' infrastructure. They have 96 per cent less downtime and spend 41 per cent less time keeping the lights on (according to a report from researcher IDC).
In practice, when the foundation is converged infrastructure, it means the ability to empower your organisation with on-demand, cloud services that shrink time to market, reduce operating cost and fuel digital transformation. It provides a platform to monetise information to gain a competitive advantage with big data, and it accelerates the performance of critical workloads.
Whether in the cloud or on premise, converged infrastructure is relevant. For those companies using hosted infrastructure as a service (IaaS) procured from a cloud partner (whether local or international operator), there is every likelihood that the service providers, in their quest to provide competitive solutions, are in turn using converged infrastructure.
Converged infrastructure has, until very recently, been the preserve of larger companies with sizable budgets. However, small to medium-sized business can now take advantage of this technology and compete with the big companies, with options now available which 'democratise' converged infrastructure.
What is clear is that to maintain competitiveness in a world where speed counts, it is imperative to make sure your infrastructure is up to the pace.
Article by Andrew Foot, MD for EMC Converged Platforms VCE
Related stories
Top stories