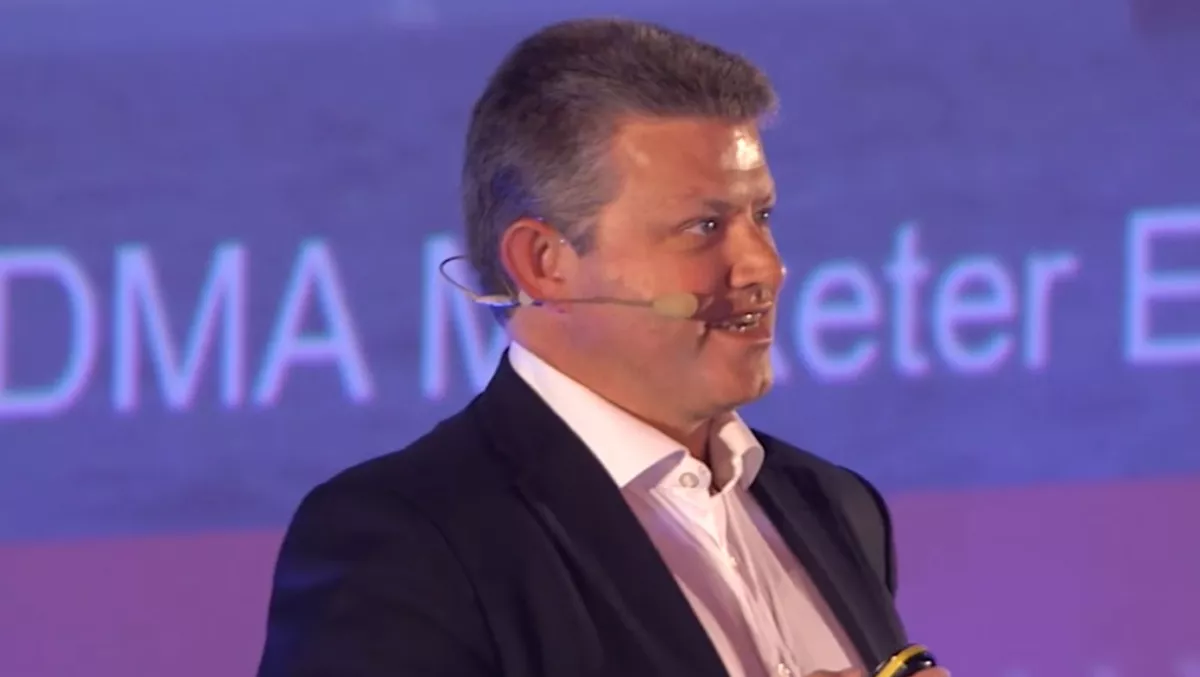 Why email still makes for a great business tool
Mon, 9th Jul 2018
FYI, this story is more than a year old
The popularity of social channels like Twitter, Facebook, Instagram and Snapchat – as well as the rise of new age communications tools like Slack – is enough for anyone to think that email is a zombie communications tool that's only used by people who aren't savvy enough to move onto something better, more modern and more engaging.
In fact, nothing is further from the truth. Take a look at your own email inbox over the last month or two. It's probably full of newsletters, promotions and social messages – and, in the run-up to the EU's General Data Protection Regulation (GDPR), emails from companies you have dealt with asking you to assent to new guidelines for receiving emails.
There's a good reason for sending an email – it's like digital glue, providing cohesion between all the other online channels. Emails are sticky, they cut through, and when customers open and read them, it demonstrates that they are active, interested and want to be engaged with your company.
Email is not going away. If anything, businesses are becoming more reliant on email. That's why it's important to invest in email as a way of reaching your current and prospective customers. New age tools like Twitter don't offer the same direct connection and communication with your customers that email does. Those tools might be fine for dealing with customer service enquiries, but when it comes to personalised outbound communication, email is still the best game in town.
That said, you can't just "batch and blast" – you need to have a plan! In a recent study conducted by Return Path, respondents who reported an improvement in the effectiveness of their email communications were five times more likely to have specific email marketing objectives in place. The study also found that participants who are boosting revenue are more than twice as likely to know which other brands are emailing their subscribers. Something to think about.
Of course, it's possible to go too far, as a court settlement from LinkedIn a couple of years ago demonstrates. LinkedIn sends emails because it knows they cut through, even though it's a social network – but in the case of the settlement, LinkedIn acknowledged that it had been sending too many, and was fined $US13 million.
So how can you avoid the LinkedIn scenario while still using email as a tool to effectively reach your customers?
According to a survey from Gallup, using email as a customer engagement tool can be an extremely profitable undertaking. The survey found that customers who are fully engaged represent a 23% premium in terms of wallet share, profitability, revenue and relationship compared with the average customer. By way of contrast, actively disengaged customers represent a 13% discount on those same measures.
It's surprisingly easy to measure your customers' engagement using email marketing tools. It comes down to analysing open rates, the number of people clicking on links in your emails and the rates of people who are not engaged. This is done by looking at unsubscribe rates and the number of people marking your email as spam. A mainstream email marketing tool will be able to tell you all these things, and more.
It's also important to monitor a set of "hidden" metrics that are prioritised by major mailbox providers like Microsoft and Gmail. High "Deleted Unread" rates can make you look like a bad sender, while high "Recovered from Spam" rates can make you look like a good sender. These metrics have an important impact on ensuring your emails get delivered, which directly impacts on campaign success.
So, what steps you can take to ensure your email is cutting through? Whether your objective is to communicate with customers, prospects or build brand awareness, the number one way to reach your recipient is to personalise your email. It might seem obvious, but it's important to ensure your customer or prospect feels valued and as though the communication is speaking directly to them.
According to this year's Econsultancy Email Marketing Industry Census, personalisation is the single biggest area of focus for email senders in 2018 – but it's also the single biggest part of their programs that they currently "cannot do to their satisfaction".
There are a number of important reasons for this personalisation disconnect:
Low levels of trust between sender and consumer
Failure to recognise the sender
Lack of relevant offers
Imbalance in value exchanged
Failure to recognise the impact of external factors (e.g. poor in-store experience, negative press, etc.)
This is one of the reasons the GDPR is leading to stronger program performance in Europe. Stricter consent is building stronger levels of trust, meaning consumers are providing higher quality personal data, enabling senders to deliver better personalisation – which in turn leads to higher levels of engagement and greater ROI.
So is email a zombie? Will it get replaced by Slack, Twitter and Facebook? The answer is no in both cases. Email is the perfect engagement tool. It's personalised, can cut through the clutter of other communication methods and customers can deal with it in their own time. Every business should be investing in email – not as an afterthought, but as a centrepiece of its communications strategy.