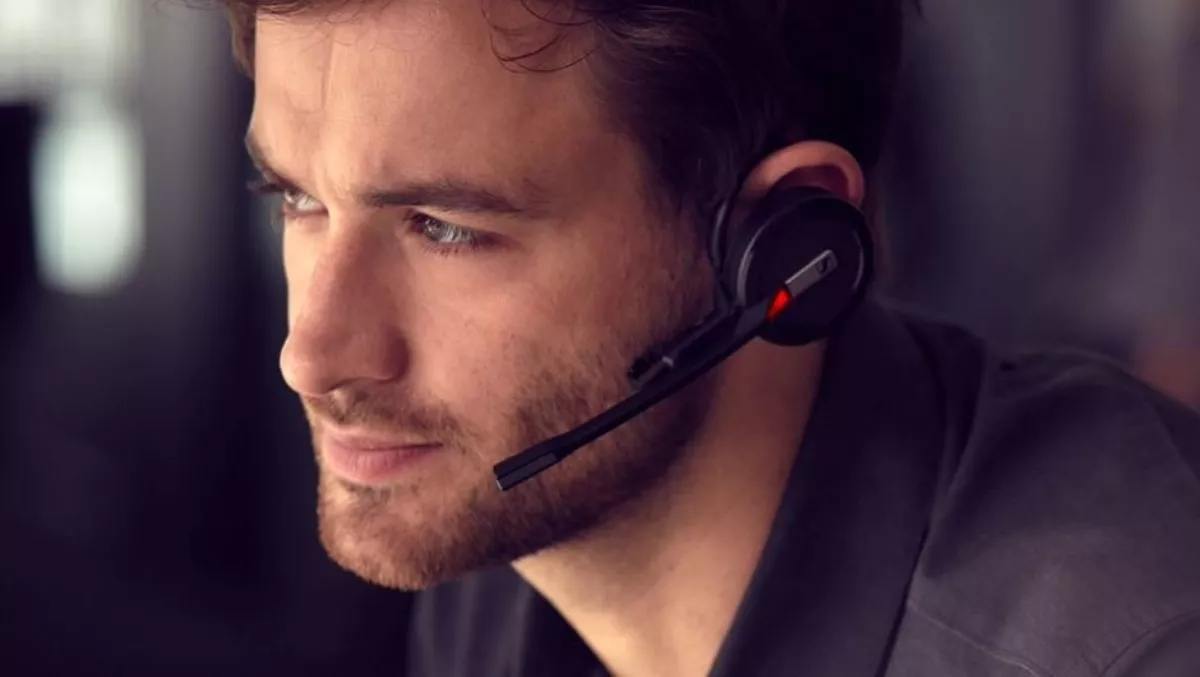 Why good headsets are vital in a fast-paced business
FYI, this story is more than a year old
Recently the TechDay team had the opportunity to get hands-on with Sennheiser's SDW 5000 series headsets.
Before these, we used a variety of outdated solutions to try and keep track of our calls, while simultaneously attempting to interact and communicate with our team members in-house.
Needless to say, our previous approach had some serious flaws, and often communication both inside and outside of the office would be problematic.
So when we were given the opportunity to try out this solution we figured that it couldn't hurt. None of us ever dreamed that this solution would help us as much as it did.
But before we knew it our marketing team became more productive, with client satisfaction in our phone calls skyrocketing. The editorial team also benefited from these headsets as it allowed us to communicate seamlessly with our contacts throughout the tech industry.
One TechDay account manager comments, "I found the SDW-5016 incredibly easy to use and set up.
"Being able to switch quickly between my desk phone and mobile phone is super handy, and the audio clarity on the device is better than any other headset that I've used in the past. It looks great, too.
Sennheiser's SDW 5000 Series headsets have been created to make sense of a complex, fast-moving world while providing future-proof flexibility and features to help businesses adapt to new demands and challenges.
Overview:
Now I can hear your scepticism already so allow me to break it down for you and showcase some of the standout features of these headsets.
The SDW 5000 Series features Super Wideband Audio, a new sound standard for headset communication, delivering lifelike calls with a more natural, richer sound image as well as great Sennheiser sound when listening to music.
Apart from crystal clear speech quality the Sennheiser SDW 5000 Series' two microphones noise-cancelling system helps to filter out background noise and keeps communication free from disturbance. The own voice-detector helps suppress subtler distractions in between wordings to further enhance the call experience.
In addition, the high-density wideband mode ensures premium sound quality in noisy environments with multiple headsets in use at the same time.
As well as offering advanced features such as merging/unmerging calls all SDW 5000 headsets are UC optimised and certified for Skype for Business. Tripleconnectivity allows the base station to connect with PCs and desk phones as well as mobile phones and tablets via the Bluetooth dongle.
In addition to the SDW 5000 Series headsets, the base station can also be connected to other wired and Bluetooth Sennheiser headsets or a speakerphone (via the USB port). This superior level of flexibility ensures that the SDW 5000 Series can be adapted to meet a vast range of diverse office and user needs.
The cloud-based IT management solution allows tracking, monitoring, updating and configuring settings on SDW 5000 and other Sennheiser devices from one single, easy to use dashboard.
Overall these headsets offer a great experience and I can wholeheartedly recommend them.