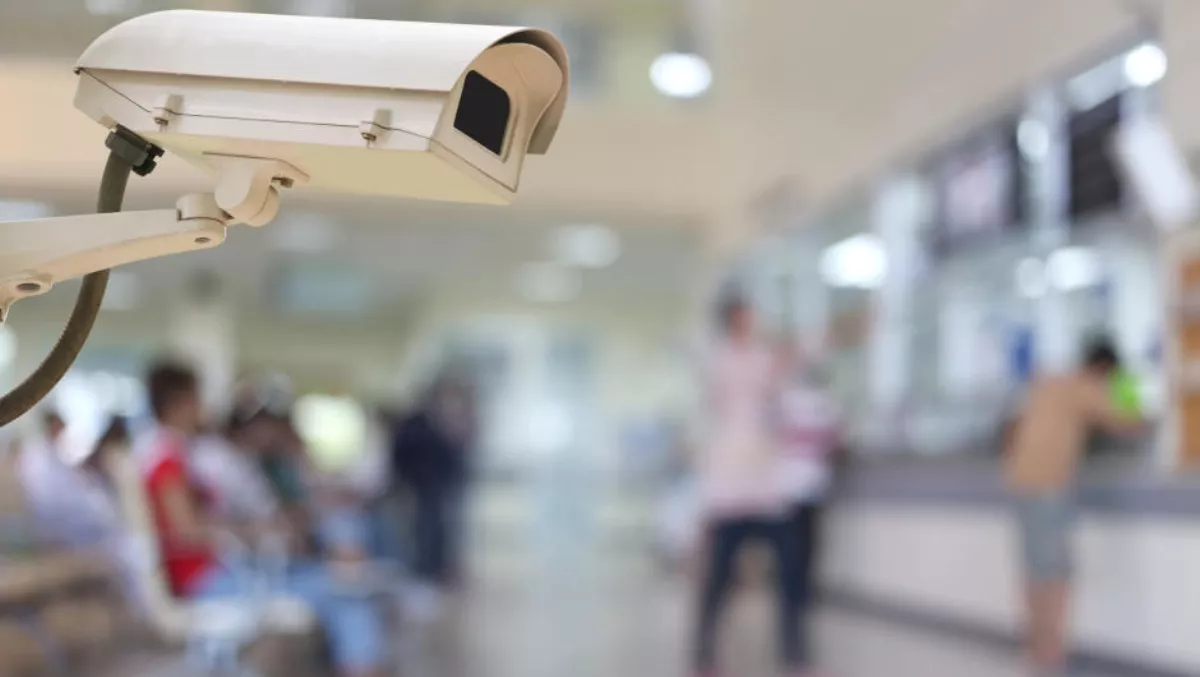 Why IT teams need to take control of healthcare's physical security tech
FYI, this story is more than a year old
An ill patient collapses in a hallway but there's nobody there to help. Unfortunately those who work in healthcare can't be everywhere at once.
What if that CCTV camera didn't have enough bandwidth to report back to its storage device, or what if that storage device had no more room on its disk?
This example highlights some of the problems that an insufficient network monitoring strategy can cause.
A healthcare facility requires CCTV and access control measures to ensure that everyone's health, safety and privacy are protected.
However, IT teams may not be directly involved in monitoring or managing these systems.
An external security contractor might be responsible for security cameras, but they may not even talk to the IT teams and have no idea whether or not they should be monitoring those devices.
CCTV and access control should be an IT team's responsibility. Sub-standard performance of any device has a negative impact on both IT uptime and security.
What benefits do properly-monitored networks bring to healthcare? Let's look at CCTV systems first.
IP-based CCTV systems generally connect through Ethernet ports and communicate through TCP/IP for video streaming. They may send data to a digital network video recorder such as a computer or PC-based hardware appliance.
There may be a number of cameras throughout a given healthcare facility, so it is important to ensure the cameras and the network video recorders are in good health. Is there enough disk space? Are devices are up, online and working?
Do the cameras have enough bandwidth to enable quality streaming of footage? Bandwidth monitoring tools such as Paessler's PRTG Network Monitor are able to alert IT teams in the event that cameras don't have enough bandwidth to do their jobs.
Physical access control systems are necessary to prevent unauthorised access to systems, devices and rooms inside any healthcare facility. These systems protect information breaches that are possible even when access via shared networks is impossible due to network segmentation.
There may be a variety of physical access control systems and supporting devices to monitor, such as biometric systems, card readers, or keypads.
Monitoring can be used to ensure the user data matches records in an access control list.
CCTV and access control measures require comprehensive IT monitoring to ensure availability, data transfer and performance are not impaired.
Paessler's PRTG Network Monitor offers all-in-one bandwidth monitoring that is able to analyse network bandwidth and detect bandwidth overloads.
It provides real-time data that can help prevent network strain, monitor all traffic and find out what servers are using the most bandwidth. It also supports bandwidth monitoring parameters such as SNMP, WMI, Packet Sniffing and NetFlow.
It is able to send custom alerts about bandwidth shortages via SMS, email or push notifications so teams can troubleshoot problems before they become severe.
Quickly acting on potential disruptions provides peace-of-mind and smooth IT operations for any healthcare organisation.
Click here to learn more.