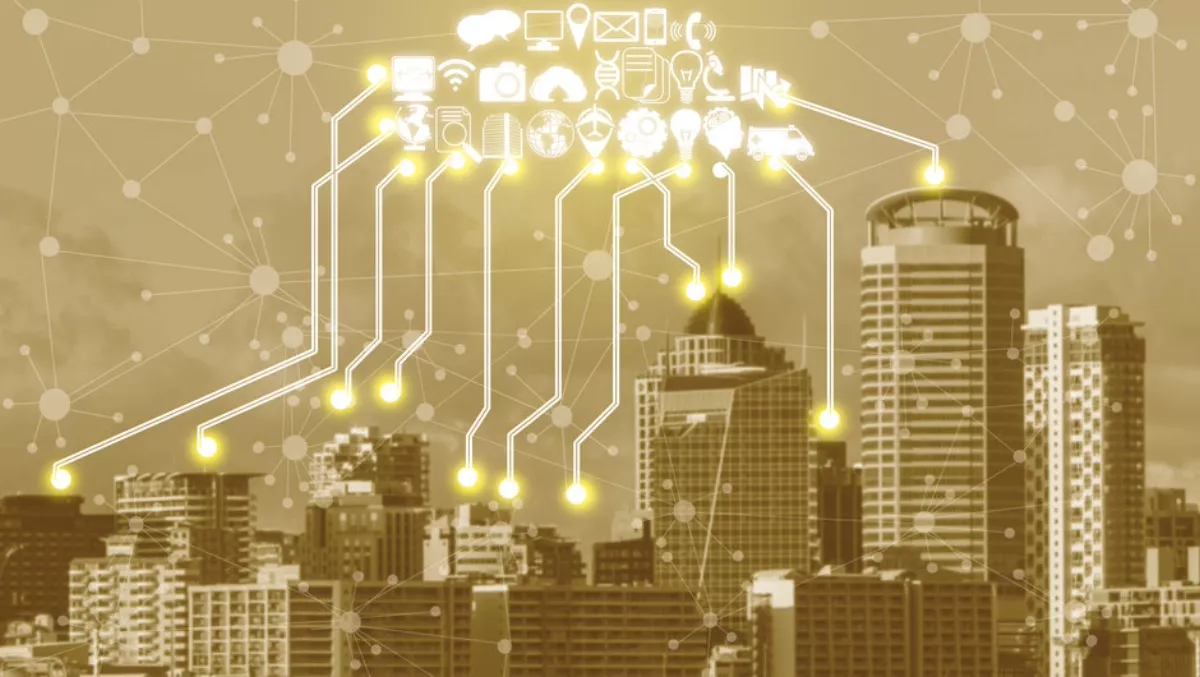 Why NZ businesses have less than two years to adopt digital before disruption hits
FYI, this story is more than a year old
New research by DXC Technology and technology analyst firm Telsyte calls out the urgency of digital transformation in New Zealand, with four in 10 organisations fearful that their enterprises may be materially disrupted.
The study, Beyond Disruption: New Zealand organisations race to digital transformation success, provides new insights into the digital challenges and opportunities for 158 New Zealand organisations.
The research found that digital disruption is already impacting two-thirds of New Zealand organisations that participated in the survey — and three-quarters of all respondents currently have a digital strategy in place, indicating that awareness of disruption is high.
"New Zealand businesses leaders have a sense of urgency around digital transformation, with 60 per cent understanding they have less than two years to integrate a digital initiative before the full impact of digital disruption hits. This sense of urgency is translating into action as New Zealand organisations take a proactive approach to disruption," said DXC Technology NZ country leader John Mazenier.
The fear of disruption by a new digital player is widespread, as almost two in five (39 per cent) respondents believe their organisation has the potential to be adversely affected.
The study found having a competitive digital strategy is highly valued by New Zealand organisations, as 41 per cent of respondents place importance on 'leapfrogging' their competitors. Leapfrogging refers to producing radical innovations that allow an organisation to overtake competitors.
As a result of digital disruption and transformation, as many as 20 per cent of staff roles will be retrained and a further 13 per cent will be newly created to meet the changing demand.
"It is pleasing to see that more jobs will be created in New Zealand to meet the growth of digital transformation, with over a fifth (22 per cent) of organisations creating artificial intelligence (AI) and technology-related roles in the next 12 months.
"Importantly, the majority (88 per cent) of New Zealand organisations see potential in the collaboration between humans and AI to complete organisational tasks, indicating both a strong understanding and early adoption of this growing technology disruption," added Mazenier.
Larger organisations are also more aware of the impact of digital disruption on their industry, requiring technology recruitment and agile training to be more adaptive to the dynamic digital market place.
An organisation-wide approach to digital transformation is high on the agenda for New Zealand organisations with 90 per cent of those currently with business-unit or siloed strategies looking to transition to a holistic strategy.
As businesses transition to an organisation-wide strategy, the CEO becomes critical to effectively driving cultural change; however, less than half of New Zealand organisations currently have a culture of change or innovation.
The CIO often remains the lead of digital strategy in New Zealand organisations, which is good for strategy development but needs to shift to facilitate the CEO's driving more cultural change in the organisation.
Shadow IT remains highly prevalent in New Zealand organisations, with 80 per cent of respondents' non-IT business units spending on IT-related products and services. Consequently, this prolific procurement by non-IT business units has led to problems arising almost a third of the time (31 per cent).
The main challenges of shadow IT for New Zealand organisations stem from inconsistent technology selection (46 per cent), integration requirements (44 per cent) and higher costs (36 per cent). New Zealand organisations believe placing IT as the strategic driver of cross-functional collaborative projects with non-IT business units will help counter these challenges and ensure successful project delivery and less wastage.
Overall, apprehension towards digital transformation is lifting – yet, cultural concerns about failure remain within the New Zealand business community. The study revealed that one in six technology and business initiatives end up in failure for New Zealand organisations, with over a third (35 per cent) of these failures related to technical issues.
Employee engagement (33 per cent), limited budget (32 per cent) and cybersecurity (28 per cent) are the main challenges for IT and digital transformation projects.
New Zealand organisations are getting better at communicating digital strategy to staff, with over a third of respondents (39 per cent) saying clear strategy communication is a criterion for a successful digital strategy, alongside a better understanding of customer and employee engagement.
"New Zealand business culture needs to be more accepting of the benefits of 'fast failure' and use it as part of an overall digital strategy. This translates into the ability to try something quickly and discontinue it if it is not delivering on the promise, and that can mean the difference between its ultimate success and failure," Mazenier concluded.
Related stories
Top stories