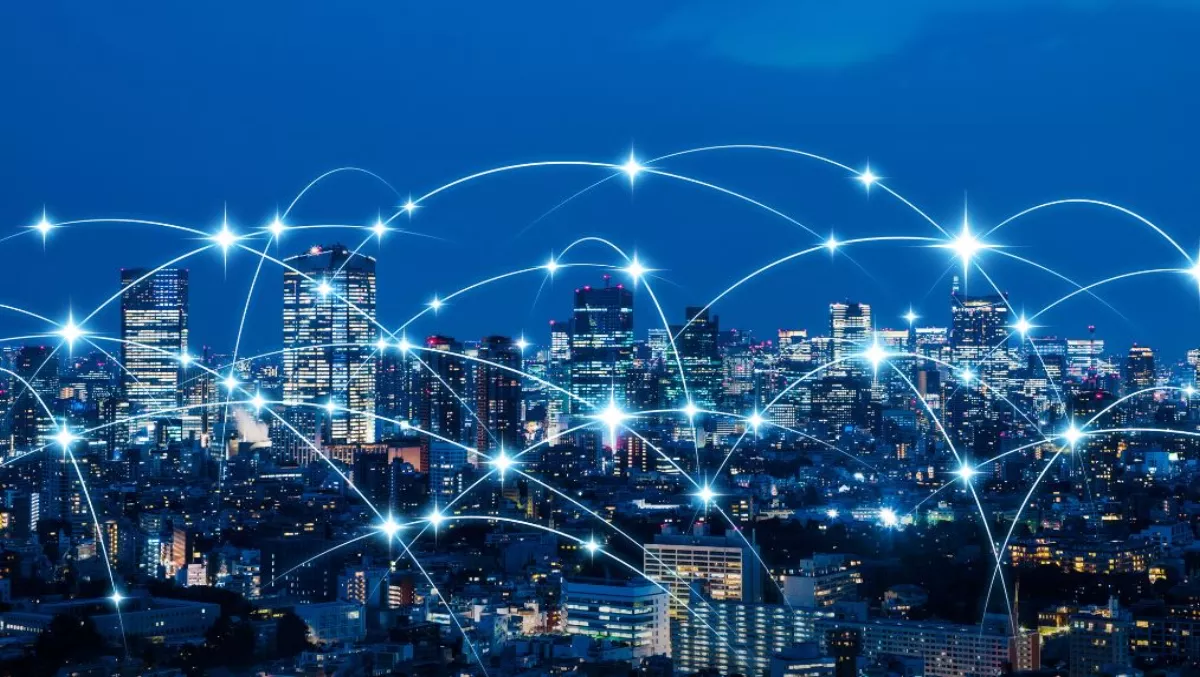 Why SD-WAN is the next big thing in unified communications
FYI, this story is more than a year old
A common theme at the recent UC Expo show in London and the Enterprise Connect show in Orlando, Florida, was SD-WAN.
Both events are dedicated to Unified Communications and all the supporting technologies surrounding it. There were a few expected marquee themes, such as cloud, mobility, management, and team collaboration. However, the increasingly popular topic of software-defined WANs (SD-WANs) emerged at both events.
Both events have been around for years, and network-focused sessions have never been all that well attended. With VoIP and video being so network dependent, one would think topics surrounding network design and capacity planning would be of high interest, but they've never seemed to garner excitement or attendance.
However, SD-WANs appear to be different, with strong interest from both vendors and end users alike. So what has spurred the growing UC interest in SD-WAN, and why is SD-WAN different?
There has been an explosion in the number of vendors offering cloud-based UC. These include pure plays such as Ring Central, Vonage and 8×8; traditional telcos including Verizon and AT&T; competitive service providers like West, Comcast and Time Warner; and even the on-premise technology vendors including Cisco, Microsoft, Mitel and Avaya. Everyone seems to have jumped on the UCaaS train.
So UCaaS is where the growth is and it's going to pull SD-WAN along for the ride. One reason why there wasn't much interest in networking by the UC audience before is that VoIP and video were primarily LAN-based technologies, where bandwidth was abundant. In many cases, organisations would replicate their older TDM architectures when they moved to IP. All locations with a large number of users had their own call control platform, making it easy to control quality on the network.
With UCaaS, voice and video come from the cloud. The inefficiencies of hub-and-spoke are magnified with real-time traffic. Consider trying to migrate to UCaaS without evolving the WAN. Traffic from a UCaaS provider to a branch worker would enter into the organisation at its single point of ingress with every other user's traffic, travel across the WAN to the branch, then hairpin in the branch, head down the same WAN path and back out where it entered.
This is the most inefficient network design possible for the cloud. With non-real time traffic, like email or document sharing, the latency this architecture introduces might be annoying, but it doesn't impair worker productivity in any dramatic way — although it is a waste of bandwidth.
Don't let cloud UC migration backfire
With real-time traffic, network inefficiencies can cause the voice to be choppy and unintelligible, and video to be unusable. Companies spend a significant amount of time, money and energy migrating from a legacy, on-premise solution to the cloud, and not having the right network underneath it can obviate much of the ROI that businesses are hoping to achieve.
I've talked to many organisations that migrated their UC to the cloud without changing the underlying network, and they wound up quickly reverting to an on-premise solution.
While this is certainly a choice, it's the wrong one. The future of UC lies in artificial intelligence, mobility and predictive communications, and that's best done in the cloud since most organisations don't have either the data or the compute capacity to fuel initiatives like AI.
The better choice would have been to transition to an SD-WAN designed to support the next generation of communications solution.
With an SD-WAN, businesses can easily move to a split tunnel architecture with local internet breakout, enabling users to access UCaaS services directly from the branch in a single hop. This is dramatically more efficient than having to traverse the corporate WAN multiple times.
The reduction of WAN traffic also means that branch-to-branch calls that need to cross the company network won't be competing with external calls, improving those calls' performance as well. Also, the direct-to-branch approach means businesses with a large number of branch offices won't require as large an internet pipe as they did previously.
UCaaS is certainly the way of the future, and businesses of all sizes should be aggressive in executing their migration plans. However, it's important to understand the role of the network — particularly the WAN — and migrate to an SD-WAN in conjunction with any cloud-planned UC deployment.
By Zeus Kerravala, principal analyst with ZK Research, for Silver Peak
Related stories
Top stories