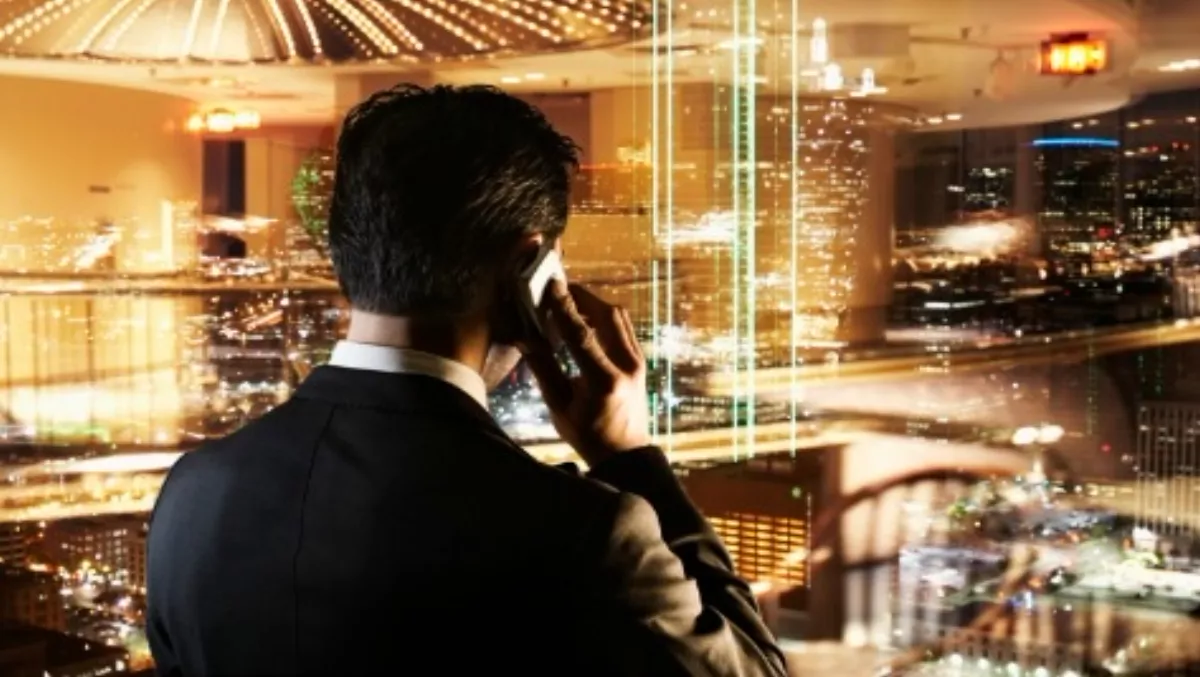 Wi-Fi Aware: Enabling a better connected world
FYI, this story is more than a year old
A new wireless upgrade, known as Wi-Fi Aware, is in the works. This technology enables products to discover other devices, applications and information nearby before making a Wi-Fi connection.
Wi-Fi Alliance, the non-profit organisation that promotes Wi-Fi technology and certifies products, has launched a new certification programme known as Wi-Fi Aware.
This programme validates the capability for energy-efficient, proximity-based service discovery among Wi-Fi devices.
Wi-Fi Aware makes contextual awareness more immediate and useful, enabling personalised applications that continuously scan surroundings, anticipate actions, and notify of services and selected preferences, Wi-Fi Alliance says.
This programme comes at a time when demand for highly personalised mobile experiences is growing rapidly, says Wi-Fi Alliance.
The widespread implementation of Wi-Fi in mobile devices offers potential for vendors, operating system (OS) developers, and application makers to create innovative services based on proximity.
"Wi-Fi Aware exemplifies the continued innovation in our industry and our commitment to a terrific Wi-Fi user experience," says Edgar Figueroa, Wi-Fi Alliance president and CEO.
"Wi-Fi Aware makes that user experience even richer by delivering immediate, dynamic awareness of the user's environment."
This is a solution that works well indoors and in dense environments, without requiring a cellular, Wi-Fi, or GPS connection. The technology provides an on-ramp for a high-performance Wi-Fi connection and works at typical Wi-Fi range.
Once a service has been discovered, an app can easily initiate a Wi-Fi connection for follow-up activity such as sharing photos or playing a multiplayer game.
Wi-Fi Aware-enabled experiences will be application-driven, and users will be able to control privacy settings and opt-in to desired notifications.
Users can configure an application to offer and/or seek services on nearby devices, exchanging basic information without making a connection to that device.
"The future of mobile applications is being driven by a more location-based, context-aware, and personalised approach," says Rich Karpinski, 451 Research principal analyst.
"Wi-Fi Aware has the potential to put Wi-Fi at the forefront of those experiences, enabling social and local applications to come to life because users discover what's nearby in real time, accessing the experiences they want - when and where they want them."
The market for proximity-based mobile and social services is expected to increase three times by 2016, according to Wi-Fi Alliance.
Today, users of these services must instruct their devices to discover other devices or nearby information. Wi-Fi devices will now be more proactive in offering these experiences and personalised interactions.
As native OS support emerges, application developers will leverage the benefits of Wi-Fi Aware to create new and exciting experiences that will further accelerate the growth of the mobile and social service market, Wi-Fi Alliance says.
Industry support for Wi-Fi Aware is widespread, and smartphones, tablets, and a variety of other consumer electronics products stand to benefit from the enhanced capabilities of Wi-Fi Aware
In fact, silicon vendors have begun to certify the core technology that will power next-generation mobile devices, Wi-Fi Alliance says.
The first certified Wi-Fi Aware products which form the test suite for the certification programme are:
Broadcom BCM4358
Intel(R) Dual Band Wireless-AC 7260
Marvell Avastar 88W8897 802.11ac low power Wi-Fi combo chip
Realtek RTL8812AE 2x2 a/b/g/n/ac MiniCard
"Persistent awareness to surrounding services adds an exciting new dimension to the mobile user experience and enables applications to be more social, useful, and intuitive.
"The Wi-Fi Aware certification program provides both a foundation and a simplified approach to creating new generations of proximity-aware products," says Yaniv Garty, Intel Corporation vice president and general manager of Wireless Communications Solutions.
Related stories
Top stories