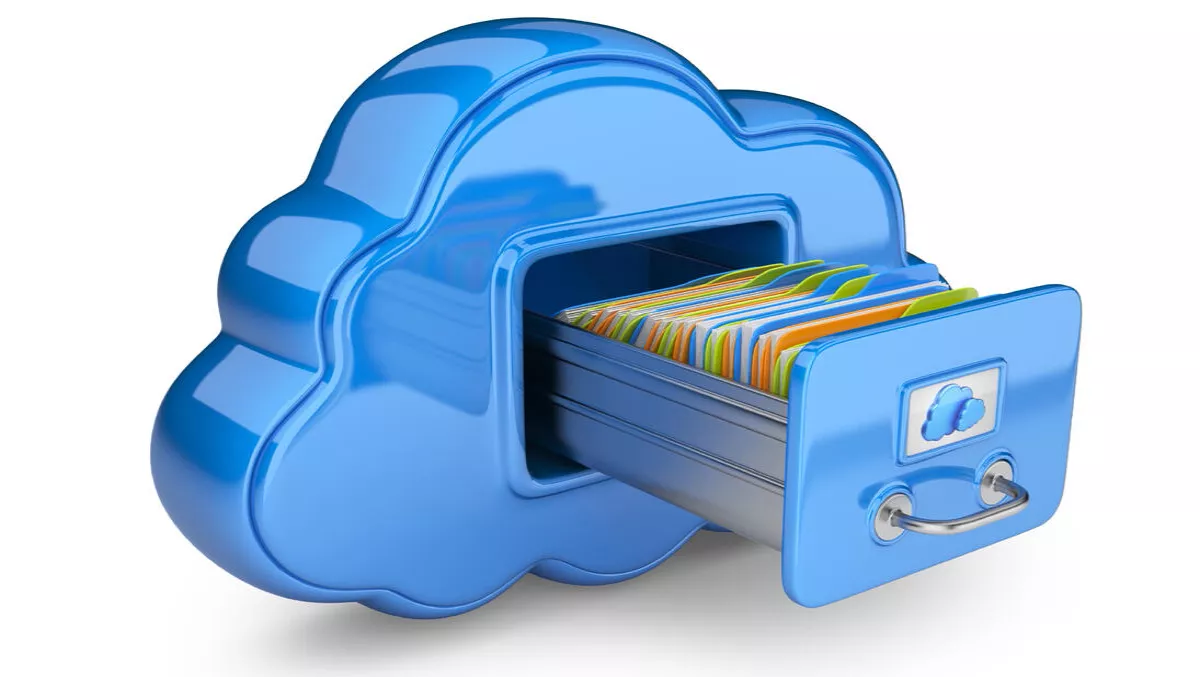 Will Software Defined Storage change your IT strategy?
FYI, this story is more than a year old
You will have heard the term 'software defined storage' (SDS) recently, perhaps in conjunction with software defined data centers including software defined networks (SDN).
Vendor explanations of SDS vary, leading to Wikipedia noting that "several companies used the phrase 'software-defined storage' to promote their products or plans."
But it is worthy to reflect on what SDS represents - and what it means to your business.
IDC's definition of the software defined data center is: 'A loosely coupled set of software components that seek to virtualise and federate data center-wide hardware resources such as storage, compute, and network resources.'
But isn't that the same as good old virtualisation? Not quite.
Storage expert Malcolm Gibbs from Eagle Technology explains: "SDS has a control plane, where you manage storage, which is decoupled from the data plane, where that data is actually stored and data services delivered.
"Storage devices from multiple vendors have their capacity abstracted into a single pool, with SDS software recognising the specific characteristics of each."
Effectively then, SDS loosens the chains that bind businesses to a particular storage vendor. "While software has always been in control of storage, the way these platforms were packaged effectively created lock-in," says Gibbs.
"The separation of the software and physical layer that SDS offers means that organisations can expect cost optimisation, and more freedom to shop around for the storage devices that best suit their environment."
Considering the huge increases of data created year-on-year (IDC estimates fifty-fold in the decade to 2020) the cost benefits are the most obvious drawcard.
For those faced with administering that influx of data, though, the agility of SDS is just as big an attraction.
"Instead of spending days provisioning new devices, they can be added in minutes. Manual oversight and labour-intensive processes such as assigning resources to workloads – these happen automatically.
"In New Zealand, our IT professionals have an extraordinary level of knowledge but they are time-poor, so SDS is an important development," commented Gibbs.
Gibbs' practical SDS suggestions for small-to-midsized NZ businesses are to investigate solutions like VMware VSAN and Virtual Storage Appliances as part of a hardware refresh or to complement existing storage. Hyper-converged systems like Nutanix potentially offer SDS in an appliance form factor.
Those with larger data centers should seek efficiencies and agility from offerings like EMC's ViPR and EMC Storage Management Suite and IBM's SVC/Storwize and Tivoli Storage Productivity Center.
Whatever size your business, "talk to a systems integrator like Eagle Technology to navigate the trends and acronyms and find a solution that actually fits your needs," concluded Gibbs.
Looking for some expert advice? Contact Malcolm today for a non-obligatory consultation.
Related stories
Top stories