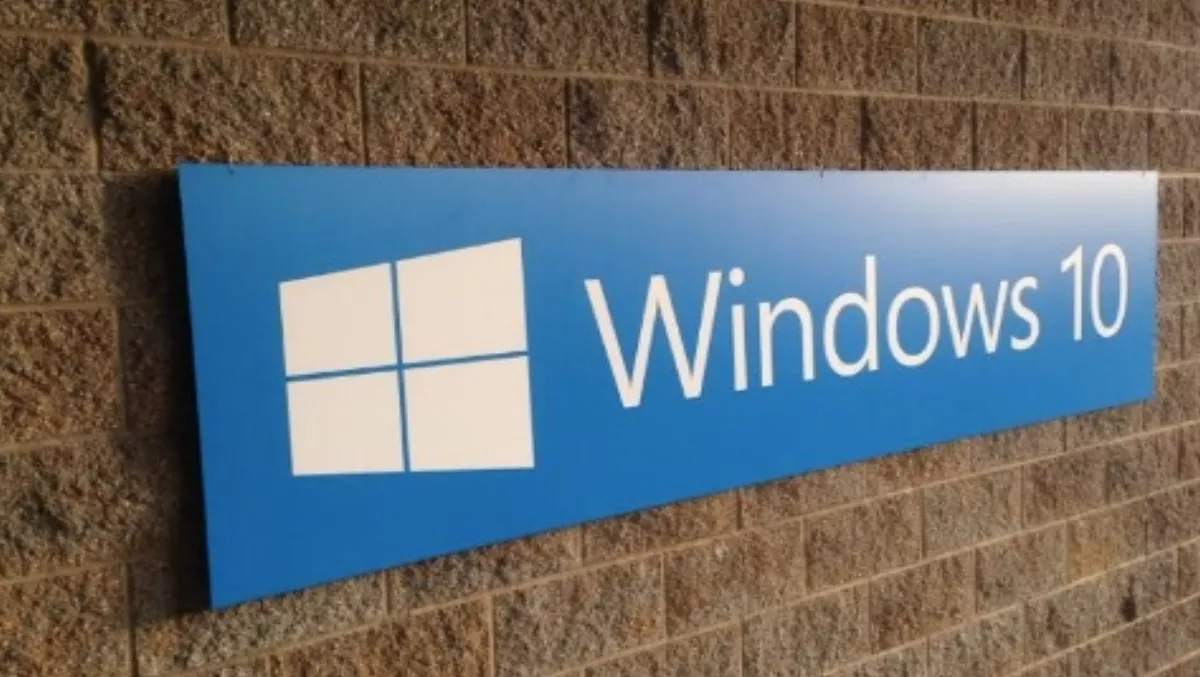 Windows 10 Enterprise: the details
FYI, this story is more than a year old
Earlier this year at Microsoft's Ignite Conference held in Chicago, the tech giant gave business users a preview of Windows 10 that will cater uniquely to enterprise users.
Windows 10 is tipped to go live by late July, and Microsoft announced there would be 7 'flavours' of the operating system optimised for a number of devices. One of these is Windows 10 editions is Enterprise.
Windows 10 Enterprise is designed to meet the demands of medium and large sized organisations, building on the features available through Windows 10 Pro.
Microsoft says it provides advanced capabilities to help protect against modern security threats targeted at devices, identities, applications and sensitive company information.
Windows 10 Enterprise will also support a broad range of options for operating system deployment and comprehensive device and app management.
The Enterprise edition will be available to Microsoft's Volume Licensing customers, enabling enterprise customers to take advantage of Microsoft's latest releases and security updates on an ongoing basis.
Microsoft says Enterprise users will be able to choose how quickly they adopt new technology, and will have the option to use the new Windows Update for Business.
Enterprise customers will also have access to the Long Term Servicing Branch as a deployment option for their mission critical devices and environments.
Microsoft says Active Software Assurance customers in Volume Licensing can upgrade to Windows 10 Enterprise as part of their existing Software Assurance benefits, as with prior versions of Windows.
Users are able to test out Windows 10 Enterprise via the Insider Preview. The preview gives users an early look at the next version of Windows, and will allow testers to send feedback straight the people building the software.
In regards to what users will be able to get the free upgrade to Windows 10, a blog post on the Microsoft site indicates that consumers will be able to use the free upgrade to move to Windows 10 Home edition, and small to medium sized businesses will be eligible for the free upgrade offer to move to Windows 10 Pro.
However, Windows 10 Enterprise does not seem to qualify:
"There's been a lot of talk about Windows 10 being a free upgrade. For many customers, that will be true for the first year. So let's confirm the details," the company says in a blog post: • Microsoft will offer a free upgrade to Windows 10 for qualified Windows 7, Windows 8 and Windows Phone 8.1 devices in the first year. After the first year, upgrades will be paid via boxed product and VL Upgrades. • Windows 8/8.1 and Windows 7 Home Basic and Home Premium devices upgrade to Windows 10 Home • Windows 8/8.1 Pro and Windows 7 Professional and Ultimate devices upgrade to Windows 10 Pro • If upgraded within the first 12 months following launch, the device will receive ongoing Windows 10 updates for free for the life of that device • Excludes Windows Enterprise and RT devices • The free Windows 10 upgrade is delivered through Windows Update; domain-joined machines can manually get the update via Windows Update. The upgrade cannot be deployed through WSUS.
Windows 10 Mobile Enterprise is another edition Microsoft has announced for Windows 10. Microsoft says the edition is designed to deliver the "best customer experience to business customers on smartphones and small tablets."
It will be available to Microsoft Volume Licensing customers. It offers the same productivity, security and mobile device management capabilities that Windows 10 Mobile provides, and adds flexible ways for businesses to manage updates.
Windows 10 Mobile Enterprise will incorporate the latest security and innovation features as soon as they are available, Microsoft says.
There will also be versions of Windows 10 Enterprise and Windows 10 Mobile Enterprise for industry devices like ATMs, retail point of sale, handheld terminals and industrial robotics and Windows 10 IoT Core for small footprint, low cost devices like gateways.
Related stories
Top stories