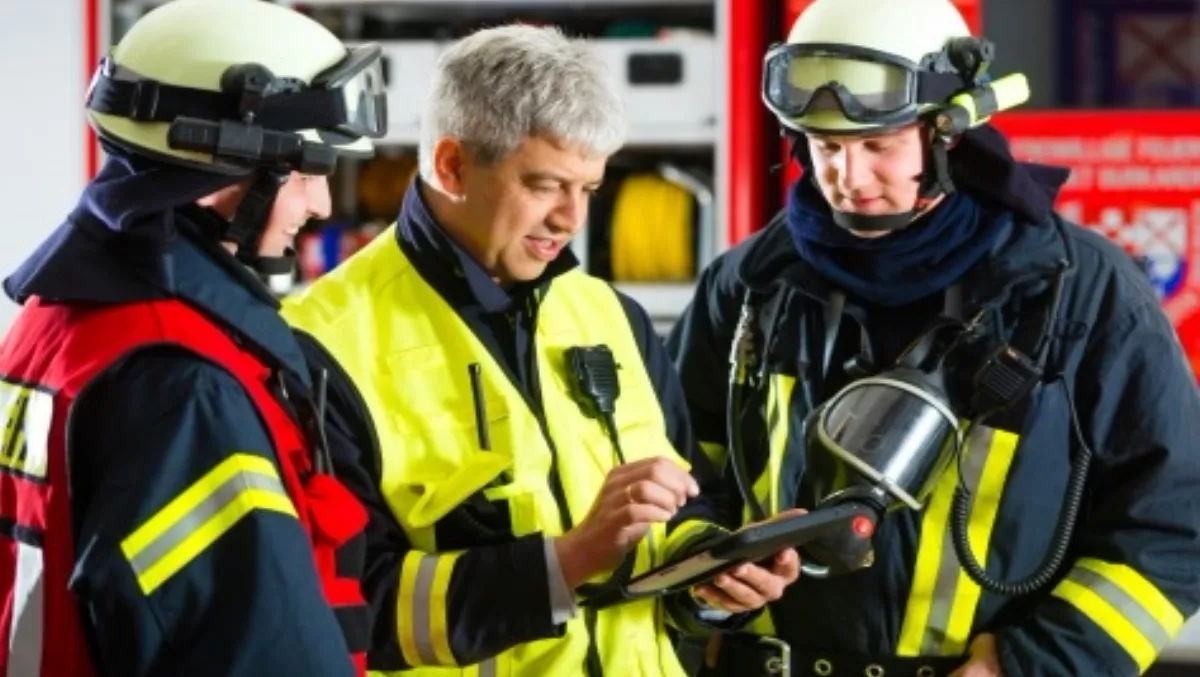 Wireless broadband in public safety market expected to soar
FYI, this story is more than a year old
Public security is a critical issue and vital actions are being taken across the globe to enhance public safety. This has seen wireless communications being used by emergency services organisations that require real-time information.
As a result, the global wireless broadband in public safety market is expected to grow from US$15.5 billion in 2014 to US$22.9 billion in 2020, at a CAGR of 6.8% during the forecast period, 2015 to 2020, according to a new study from Research and Markets.
Wireless broadband in public safety is a wireless communication network used by the emergency services organisation such as police, fire, and emergency medical services to responds to incidents that harm or risk person or property. Wireless broadband network is used for critical communication during any event of natural or man-made disaster.
The wireless broadband market is comprised of fixed wireless broadband, mobile wireless broadband, and satellite wireless broadband.
Wireless Broadband in public safety market is also segmented by application into incident scene management, video surveillance, automated vehicle locating, emergency medical telemetry, GIS, mobile VPN access, and other applications.
"Citizen security is a critical issue and vital actions are being taken across the globe to enhance public safety," the report says. "Wireless broadband for public safety ensures enhanced public safety through the availability of real-time information.
"Opportunities such as next-generation technologies and crisis and disaster mitigation will drive the public safety market, whereas restraints such as less funding in the public safety domain and security threats and interceptions will have a high impact on the market in short term," it says.
However, the report says as the benefits from wireless broadband network technologies are ascertained, their overall impact will reduce in the long term.
According to the report, wireless broadband technologies are getting popular owing to their increased applications in public safety, transportation, and utility industries.
Earlier, these sectors experienced problems due to unreliable equipment and faulty network designs, but the advancements and improvements in technologies have helped these sectors to grow significantly. Wireless broadband in public safety enables companies to facilitate information sharing and eases the communication challenges faced.
Wireless broadband in public safety networks have increased sensitivity of networks and help government organisations to effectively deal with the increasing threats of terrorist attacks and natural disasters, the report explains.
Government organisations and IT enterprises of many high-tech countries, such as the U.S., Canada, France, Germany, and China, among others are coming out with new infrastructures to support public safety by deploying communication technologies that support government regulations, criminal justice, public safety, and homeland security.
"At present times, there is a great need of tool and application support for public safety," the report says. "To mitigate this need, wireless communication services are being employed, which in turn depend on the wireless broadband technologies. LTE is one of these technologies, which has not only been recognised but has been adopted globally as well, by the commercial users for cellular communication. It is one of the dominant public safety technologies used, currently."
Related stories
Top stories