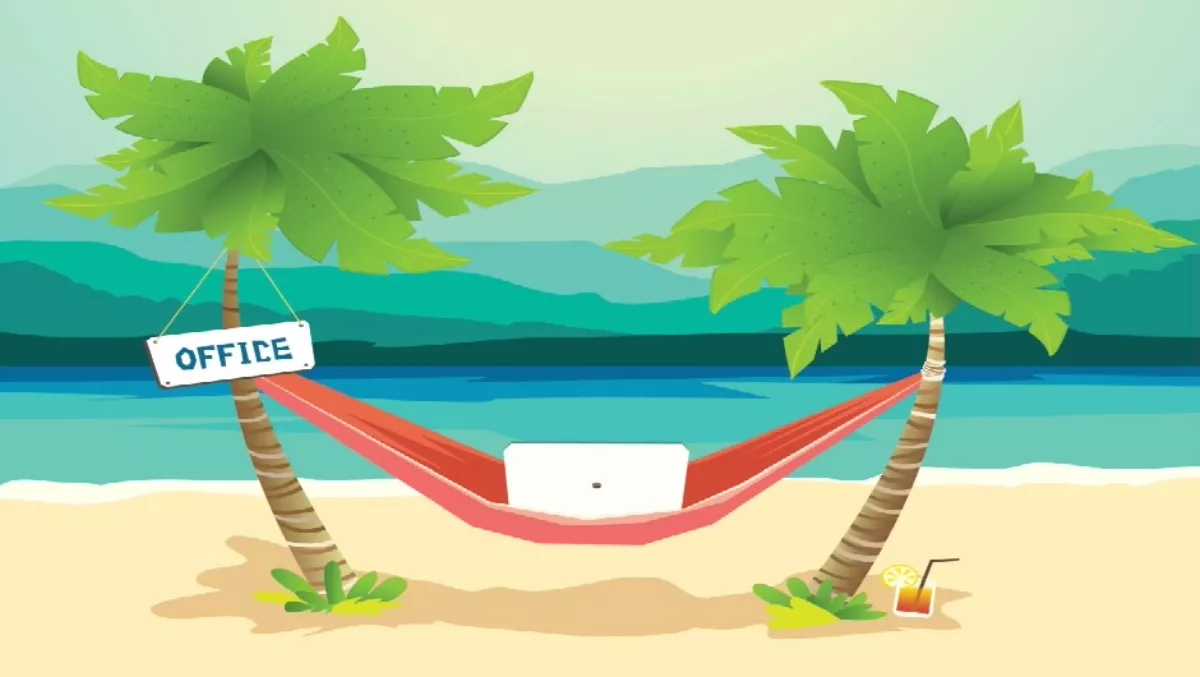 Wireless technology changing the way we live and do business
FYI, this story is more than a year old
As Information and Communications Technology (ICT) continues to develop, the business world is applying it ever more broadly – and across increasingly diverse applications. Critical to this is the development of mobile communications technology.
Till recently, wires used to be an integral part of any technology. But now all gadgets are becoming increasingly wireless, while the limitations to where they can be applied are being knocked down.
Every minute counts in a business, regardless of the size, and wireless networks are a powerful tool for boosting productivity and encouraging information sharing. With untethered access to documents, emails, applications and other network resources, employees can roam where they need to and have constant access to the tools required to do their jobs.
Enterprise adoption of cloud, mobile and Internet of Things (IoT) technologies is driving the need for always-on connectivity for people, places and things— anywhere.
4G LTE technology has changed the way we live and do business, as it provides substantial performance improvements over previous mobile technologies, helping to ensure that connectivity will no longer be a barrier to realising the benefits of business mobility.
Examples of the technology in action includes real-time monitoring, video streaming and in-vehicle networks.
Cradlepoint, the global leaders in 4G LTE network solutions, are able to tailor business solutions to overcome the many challenges that organisations face.
Healthcare
The growth of 4G LTE networks now lets medical professionals who have adopted the technology to sever traditional ties to the office and use high-speed, reliable connectivity to enable key wellness programs and bring advanced care to patients anywhere and everywhere. Examples include:
In-home caregivers: Provides connection regardless of the location for reference materials and patient medical prescription histories and allows remote monitoring of hundreds or even thousands of deployments.
Emergency responders: Paramedics can arrive on the scene of an emergency armed with the patient's medical history, while monitoring their vital signs and viewing photos or videos en route to help make a diagnosis before arrival.
Mobile clinics: Patients in today's ambulances can receive some of the most advanced healthcare services without ever setting foot in a traditional doctor's office.
Smart Cities
Gartner defines a Smart City as, "an urbanised area where multiple sectors cooperate to achieve sustainable outcomes through the analysis of contextual real-time information shared among sector- specific information and operational technology systems."
Cradlepoint's software-defined, cloud-managed 4G LTE solutions serve as foundational building blocks for connectivity to support smart applications. This will allow cities to significantly improve their systems in relation to water, energy and utilities, public safety, emergency services, efficient buildings, traffic operations and environment management, among other things.
Dairy farms
With multiple farm dairy operations becoming more common in New Zealand, boosting production and optimising operations has become more of a task – for this, accurate information from each farm is needed. 4G LTE solutions from Cradlepoint can ensure network connectivity is constantly available on each farm (regardless of location) and allow installation of mini networks across all the farms to constantly upload data to the main business intelligence system. Farmers can spot potential problems from the data within an hour or two of milking, minimising the risks and maximising the opportunities.
These are just a few of the ways 4G LTE can be an advantage to your business. Organisations and businesses, regardless of size, should consider how to exploit the benefits of 4G LTE. They need to understand fully how the needs of their users – employees, contractors, suppliers and customers – are evolving, how 4G LTE can support them and how both revenues and costs can be improved.
Cradlepoint is the global leader in cloud-delivered 4G LTE networking solutions. Cradlepoint was the first to pioneer and fully enable high-speed LTE in its solutions to maximise the potential of the cloud for enterprises worldwide.
Related stories
Top stories