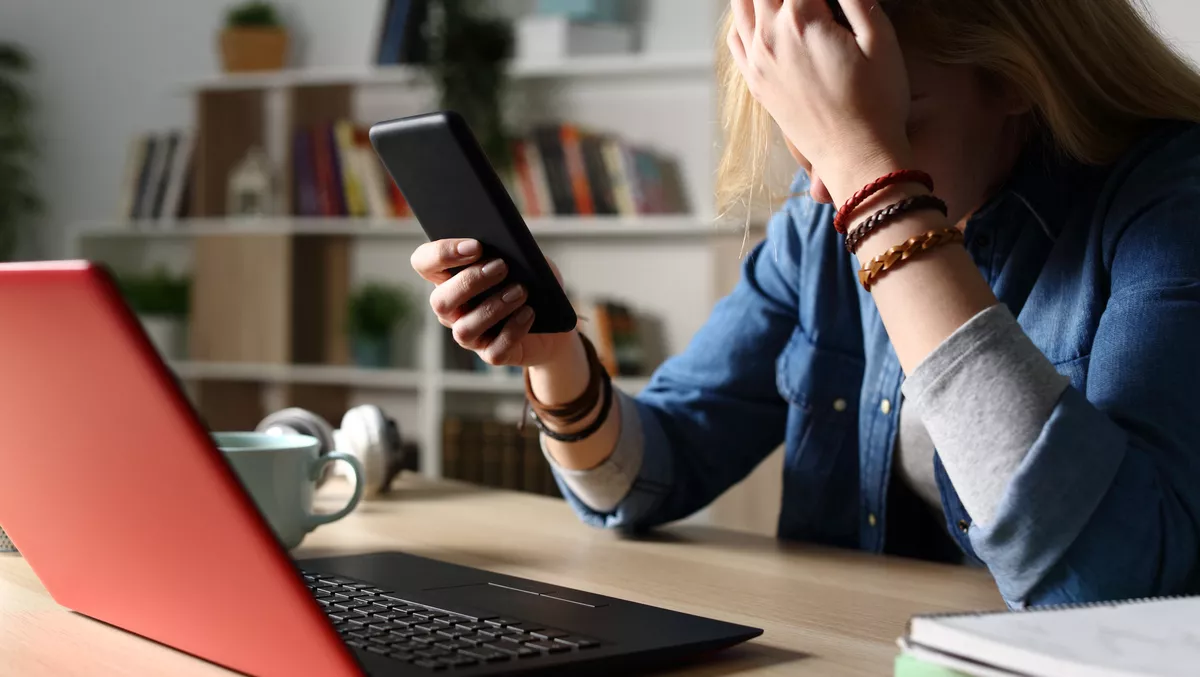 Women and BAME individuals bear the brunt of cyber attacks - Malwarebytes research
Malwarebytes and US-based non-profit partners, Digitunity and Cybercrime Support Network, have released a report revealing certain demographic groups are disproportionally impacted by cybercrime.
The report polled more than 5,000 people across the US, UK and Germany. It details how consumers experience cybercrime worldwide and shows cybercrime doesn't impact everyone equally. The report illustrates that demographics impact how often individuals are targeted and their emotional response to becoming a victim.
The overall analysis of data suggests disadvantaged groups facing barriers in society feel less safe about their online experiences, are more likely to fall victim to an attack, and at times report experiencing a heavier emotional burden when responding to cyberattacks.
Depending on the type of cybercrime, certain groups report a higher likelihood of encountering threats online. More women receive text messages from unknown numbers, including potentially malicious links, than men (79% compared to 73%). More Black, Asian and Minority Ethnic (BAME) respondents experienced hacked social media accounts (45% compared to 40%) and instances of identity theft than White people (21% compared to 15%).
Additionally, the survey found the likelihood of having credit card data stolen increased in line with age, with those aged over 65 more impacted than any other age group.
"Understanding the impact cybercrime has on vulnerable people or populations, particularly women and minorities, across the world is critical as online access becomes essential to modern life," says Malwarebytes CEO, Marcin Kleczynski.
"The disparity between populations feeling safe online and the emotional impact of threats on already vulnerable communities is unacceptable. The Work Digitunity and Cybercrime Support Network are doing to educate and empower communities cannot be understated. As an industry, we need to work together to make safe internet access available to everyone, regardless of income or ability to pay."
Digitunity executive director, Scot Henley, says new adopters of technology, particularly those who may have been on the wrong side of the digital divide, are disproportionately more vulnerable to online threats and bad actors.
"Through our partnership with Malwarebytes, tens of thousands of devices made available to low-income families will be loaded with robust antivirus and anti-malware protection," he says. "Having this critical layer of security will go a long way to ensure adoption and success."
As the world becomes more digitally connected, Malwarebytes says cyber threats will continue to advance and become more dangerous for underserved and under-resourced communities. The company says cybersecurity education and awareness has the power to prevent online attacks and emotional and financial consequences.
"As technology and internet accessibility become more entwined in our day-to-day routines, our financial and emotional lives are more significantly impacted by cybercrime," says Cybercrime Support Network interim CEO, Robert Burda. "With a greater understanding of how the digital world impacts disadvantaged communities, we can provide better programs and resources that meet people where they are."
According to Malwarebytes, not a single person in the survey avoided suspicious online activities, regardless of gender, race, age, income, or education level.
Key findings of the report include:
48% of people in the UK do not feel private online.
28% of people in the UK do not feel safe online, rising to 36% for UK BAME respondents.
Women feel the least private online, 53% compared to 47% of men.
Women also feel the least safe online, 35% compared to 27% of men.
21% of all respondents say they're not familiar with antivirus products.
46% of women say they've had social media accounts hacked, compared to 37% of men.
Over half (53%) of BAME respondents experienced financial impact due to suspicious online activity, the highest percentage of all demographics considered by the survey.
21% of women and 23% of BAME respondents say they experienced substantial stress in dealing with suspicious online activity, compared to 17% of all respondents.
Related stories
Top stories