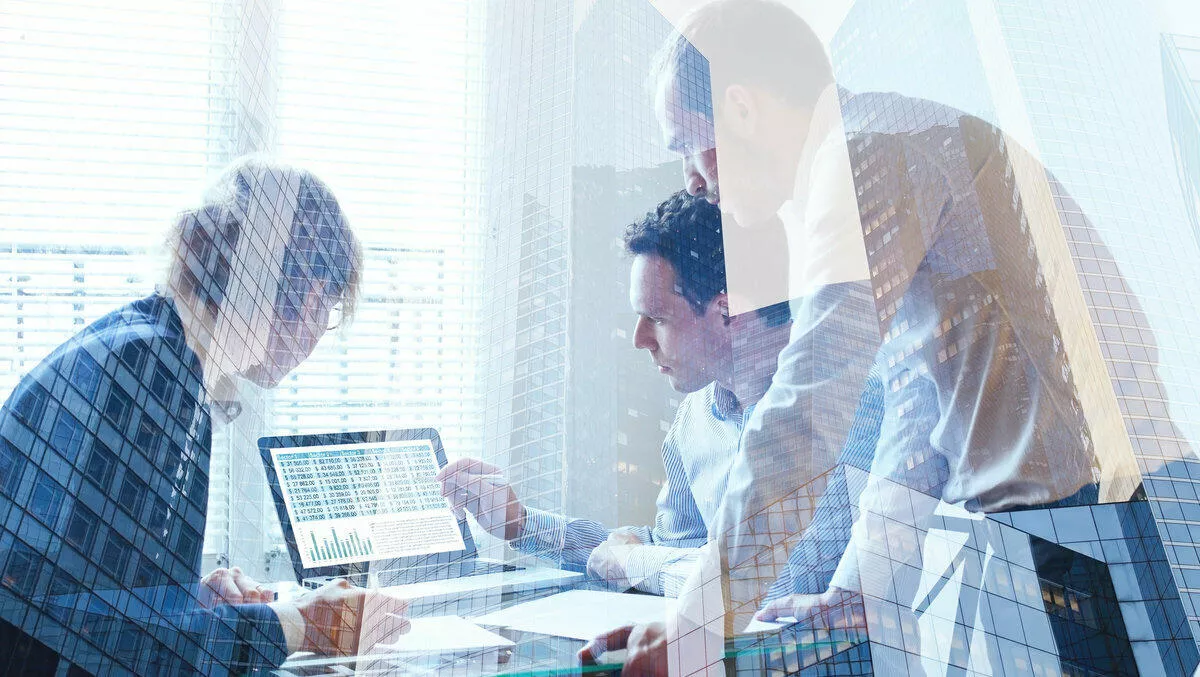 Workday unveils strategic new products, customer win and appointment for APAC operations
FYI, this story is more than a year old
Workday's Asia Pacific operations were the subject of several strategic announcements released this week during its annual customer conference, Workday Rising, in Orlando, Florida.
The company announced the appointment of David Webster, based in Sydney, as Asia Pacific and Japan president. He will oversee Workday's businesses across the region.

Global engineering, design and advisory company Aurecon has become the first engineering firm across Australia and New Zealand to adopt Workday Financial Management as part of its strategy to build a future-ready workforce. It now uses Workday for HCM and Financials.

Workday enhanced its leadership position in enterprise cloud applications for finance and human resources revealing a series of new innovations to help customers better navigate the changing world of HR and finance.
Commenting on Webster's appointment, Workday co-president Chano Fernandez says, "We are delighted to have David on board to spearhead our operations in Asia Pacific and Japan as the region is a key market for growth. He brings over 20 years of industry experience and a solid track record in leading and transforming businesses.
Aurecon chief financial officer Francoise Merit says that Workday Financial Management complemented Aurecon's existing investments in Workday Human Capital Management and Workday Learning, providing an agile platform to support Aurecon's growth ambitions whilst providing the flexibility required in a competitive market.
Speaking at Workday Rising, Webster adds: "Aurecon is joining a growing global community of leading organisations that are realising the business value of Workday's cloud-based system, which enables them to benefit from one source of data, one security model, one experience, and one global community on the same version of the software. Aurecon will now have an agile and scalable foundation that delivers real-time business insights to support its future growth and move the organisation forward.
Workday underscored how organisations can reimagine their businesses with a new application, Workday Accounting Center, and machine learning-powered capabilities such as anomaly detection for accounting entries.
Built on Workday Prism Analytics, the new application will give users greater ability to manage operational data from multiple sources with a single point of control across the enterprise.
Workday provided the example of an insurance company, with Workday Accounting Center, they will be able to load operational transactions—such as claims or policy data—into the system, create accounting (journal) entries for those transactions, and then report and analyse on those transactions with full data lineage.
Workday Financial Management general manager Barbara Larson says, "As the finance function continues to evolve, CFOs and finance leaders are looking for tools that will help their teams focus on more strategic work and innovate in a way that enhances revenue.
"Workday is weaving new technologies such as machine learning and advanced analytics into every aspect of our accounting and finance solutions to save time and enable faster, data-driven decisions. By creating more efficiencies across the board, we can help drive agility and immediate business value for our customers' benefit.
Workday says HR leaders are now under more pressure than ever to effectively manage and develop their people as they encounter a new world where technology is reshaping every job, alternative work arrangements are becoming the norm, and speed of agility is key to survival.
Adding that people are overwhelmed with more tools than they know what to do with—and employers are relying on static portals that push them into various systems to find information or complete tasks.
Workday has set out to create an experience that is personalised for each user, to help people feel more informed, agile, and truly supported.
In response to this changing HR landscape and driven by customer demand, Workday announced new HR applications at Workday Rising including Workday People Experience, Workday People Analytics, and Workday Credentials.
Workday People Experience uses machine learning to create unique experiences for every user.
It provides guidance in career development and personalised content, as well as answers to HR and payroll questions via Workday's digital assistant and HR case creation and management—for more complex requests.
By predicting what people want and giving them quick access to what they need, Workday People Experience helps make work more personal and productive.
Additionally, its extensibility enables people to seamlessly access information, tasks, and answers from any third-party source or application.
Commenting on how today's organisations need new ways to engage and inspire a fluid workforce that brings its consumer technology expectations to the workplace, Workday talent optimisation vice president and general manager David Somers says, "Workday is infusing new technologies such as machine learning, blockchain, and advanced analytics into every inch of our solutions.

"This enables us to surface meaningful insights, create greater efficiencies, and deliver a more intelligent experience that is unmatched by other vendors—for the broader benefit of our customers, their employees, and their bottom line.