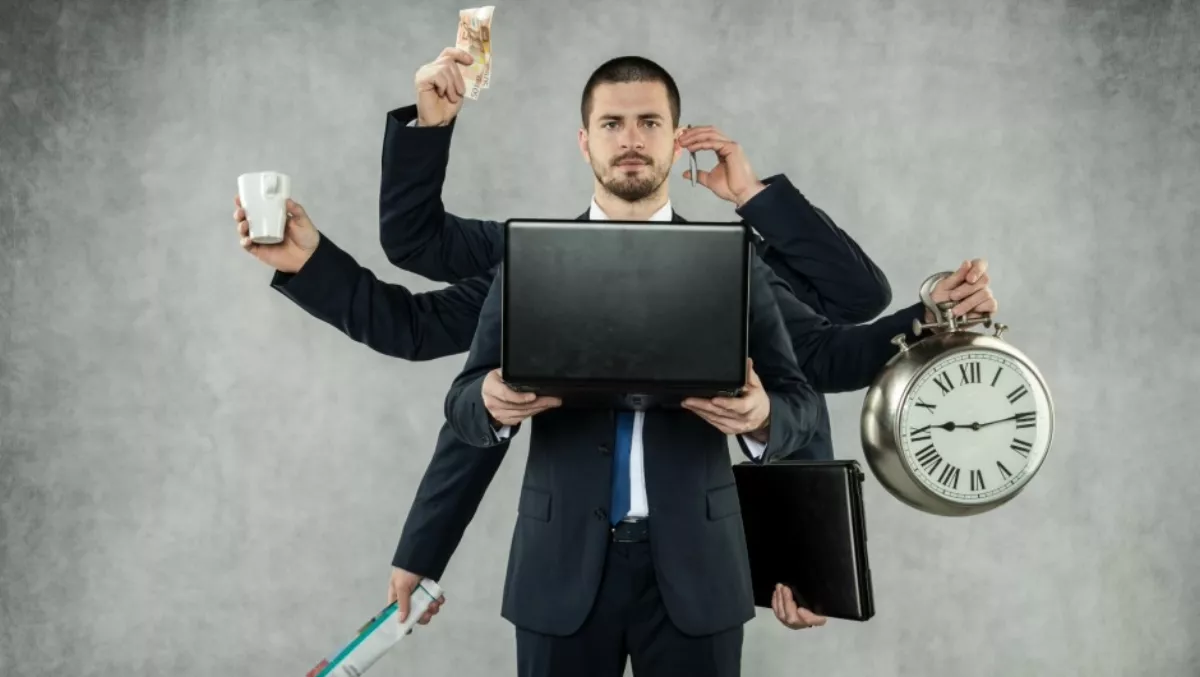 Workload scheduling software: the latest enterprise craze
FYI, this story is more than a year old
Workload scheduling software is having its time to shine, as businesses look to increase efficiency and productivity in an increasingly complex IT landscape.
According to Technavio, the top four trends driving the adoption of workload scheduling software is the increasing need for security when scheduling workloads, the desire for analytics capabilities, increased demand to schedule workloads on mobile devices, and the rising demand from SMEs.
Increasing need for security solutions
Due to an increase in the penetration of mobile devices, a number of organisations require authentication techniques such as biometric technologies and multi-factor authentication to ensure safe and secure access to applications and software, according to Technavio.
The analysts expect many organisations to start using multimodal biometrics and multi-factor authentication to ensure authorised access to organisational data.
Biometric identification technology has become an integral part of the security of banks and healthcare organisations, for instance. The biometric authentication process will provide better security to organisational data by linking an individual's face, iris, fingerprints, or voice with his or her credentials, Technavio says.
Multi-factor authentication uses two or more different authentication methods - this acts as an additional security layer and stops unauthorised access to a physical location, database, or computing device. Multi-factor authentication solutions incorporate biometrics, PINs, and phone-based authentication solutions, making them one of the most secure authentication systems available in the market, according to the analysts.
Emergence of analytics capabilities
The focus of workload scheduling software providers is shifting from providing real-time monitoring to providing predictive analytics in their solutions, Technavio says.
The built-in predictive analytics provided by the vendors enable enterprises to be more proactive in the execution of workflows, preventing any backlogs. Furthermore, it helps system administrators identify and resolve issues before they make the network and applications vulnerable.
By 2020, Technavio analysts expect major vendors in the market to provide predictive analytics that will enable enterprises to identify potential opportunities and threats, which are difficult to detect with simple monitoring solutions.
"Analytics includes self-learning algorithms that enhance employee productivity. It allows enterprises to manage and monitor servers, networks, and applications with advanced technology, such as anomaly detection and correlation discovery," says Amrita Choudhury, one of the lead analysts at Technavio for enterprise application research.
Increased demand for software mobile devices
With the rising implementation of the bring-your-own-device policy in organisations across the globe, employees have gained access to enterprise applications from their handheld devices, Technavio says.
As more and more businesses are moving to mobile platforms, the need for workload scheduling solutions to track dynamic applications in a mobile environment is rising. By 2020, Technavio analysts expect vendors to support workload scheduling using mobile devices such as smartphones, laptops, and tablets.
Rising uptake by SMEs
Changes in organisational requirements have prompted SMEs to introduce innovations into their existing business models and enterprise infrastructure. Workload scheduling software ensures improved operational efficiency and increased employee productivity. It enables SMEs to streamline their business processes, ensuring the workload scheduling does not bottleneck.
Choudhury says, "Since a number of SMEs are shifting toward cloud-based services, it is becoming important for them to use workload scheduling software to ensure proper execution of background jobs.