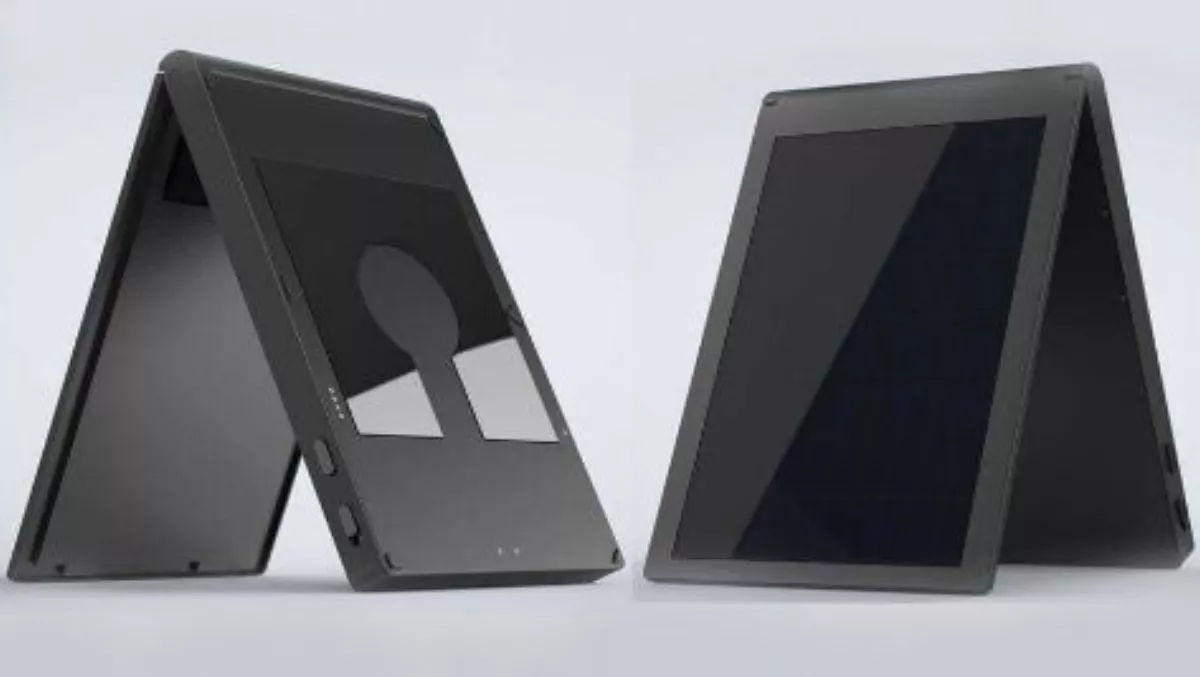 World first: Solar wireless smartphone charger
By Catherine Knowles,
Wed 22 Jul 2015
FYI, this story is more than a year old
MagSOL Labs, the hardware technology company, is in the process of creating and launching ESL - 'the world's first solar wireless mobile charging station'.
Lightweight and compact, ESL converts solar energy into wireless battery power for virtually any electronic device.
It charges smartphones and other electronic devices through Qi-Based wireless charging and also supports USB TurboCharging through a USB Cable.
The product's internal battery requires no wires or power outlets and can charge a typical smartphone up to four times.
"It's portable and perfect for life on the go. The ESL is the only battery charging device that can be fully used without wires or power outlets," says Ron Vick, MagSOL Labs co-founder.
"This product is ideal for camping, outdoor activities, airports, long trips, or emergency situations," says Vick. "We believe it will revolutionise the mobile device industry, enabling millions of users to easily charge their phones and tablets in situations where it once was impossible."
ESL can reduce electricity costs and power-consuming impact on the environment, MacSOL says.
With approximately 1.3 billion people worldwide still living without access to electricity, a device such as this can be critical in areas of the world where affordable electric power and access to electricity is an issue, says MacSOL.
The company launched a Kickstarter campaign to aid in the development and release of the ESL, but this has since been cancelled due to lack of early interest and poor launch timing.
"We plan launch a new campaign at a later time which better aligns with some of our more recent investment opportunities.
"MagSOL has no intention of our stopping product development and we are still working to make ESL and BRUSH even better," the company said in a statement.