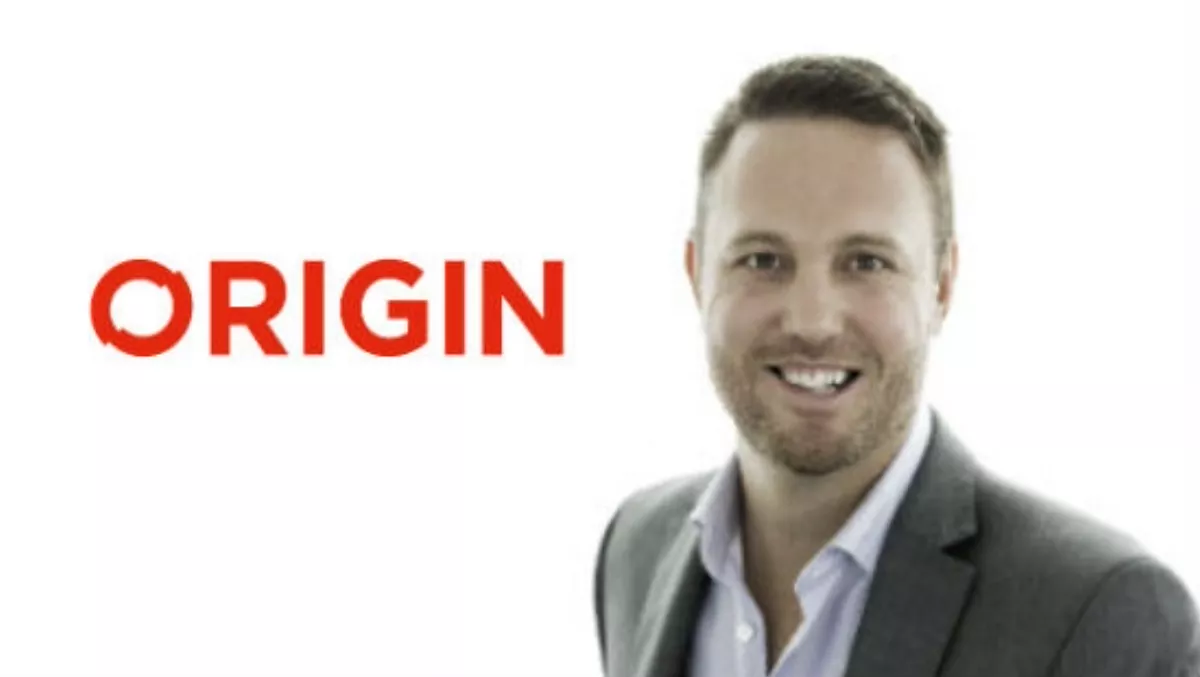 WPC 2014 fuels a great State of Origin…
FYI, this story is more than a year old
As Satya Nadella outlined his cloud-first vision for Microsoft and its partners at WPC 2014, somewhere in the crowd two Kiwis glanced at each other and smiled.
Nestled amongst 16,000 attendees in Washington D.C., Origin IT CEO Michael Russell, accompanied by Sales Manager Mark Cooke, felt in tune with Redmond's affable new leader.
For Russell, who heads New Zealand's leading mid-market IT services and support company, Microsoft's bold new strategy was a symmetrical step in the right direction.
"Our strategic alignment with Microsoft has never been closer," says Russell, speaking to Techday from Washington D.C.
"As a company we are two years into a long-term plan and it's encouraging to now see the bigger picture and realise Microsoft's vision for the future.
"WPC 2014 has helped crystallise our view of the journey Microsoft plans to embark on as a company and we are well-positioned to take advantage of Satya's cloud-first, mobile-first strategy."
A typical Kiwi success story, Origin began in a West Auckland garage as a conviction among three like-minded individuals to provide unrivalled IT solutions and support to New Zealand businesses.
Designed to help businesses use IT differently to gain an edge in the market, as leader of the company, Russell has transformed the Auckland-based business into more than a managed services provider.
"At present we manage 8,000 users daily including some of the country's fastest growing and most respected firms such as Les Mills International and Jucy," adds Russell, who started the business aged 22 in 2000.
"We primarily target the mid-market 40-500 space, whether that be through daily IT support through to strategic IT services.
"We have the expertise of a large enterprise IT firm but provide the welcome personal touches which comes with being a smaller business."
Small Origin IT are not however. With a staff count of 85 and growing, Russell's aggressive plans to expand the company are in full flow, with sales chief Cooke an integral part of the firm's future success.
"We've got the war wounds of moving to the cloud and we've come out the other end so much stronger as a company," adds Cooke, an IT veteran from the UK who joined the company in 2007.
"After spending a week attending sessions, speaking with fellow partners and listening to Satya's vision for Microsoft it's great to see we're bang on track and well positioned to take our customers on their journey to the cloud."
With strong expertise in Office 365, Lync and SharePoint 2013, Origin has been at the forefront of the IT outsourcing market for over a decade, experience which Russell believes places the company ahead of its competitors in the mid-market space.
"We have a clear roadmap and aim to become number one in the mid-market space in terms of IT services and support." adds Russell, speaking after his first visit to WPC.
Creating a culture…
For Russell and Cooke, as well as the 16,000 attendees in Washington D.C. last week, Nadella's first partner conference as CEO was a much-needed boost for those committed to the cloud.
Quoting yet another German philosopher, Nadella's love of literary quotes was the catalyst for a rousing finale during his Vision Keynote, in which he told parters to show courage in the face of opportunity.
Alluding to the "challenger mindset" phrase which Microsoft has reiterated during WPC, Russell believes Nadella's refreshed approach to transforming the culture of an ageing tech giant is a key indicator of the direction which Redmond is heading.
"It was encouraging to hear Satya obsess about the company's culture," he adds. "Part of the reason why we are in a position to strike as a company is because we have also obsessed over our culture internally.
"Our motto is 'It's On' which we apply to our customers and our attitude. We've got some really aggressive targets going forward but we have to keep working hard and not rest on our laurels."
Adding that the company has the bravery to be bold, fittingly for Russell, Cooke and Origin is that Microsoft, led by Nadella, thinks it to.
And that is what makes the State of Origin a big-time player in an expanding market…
For more information click here or visit Origin IT's Twitter and LinkedIn pages
Related stories
Top stories