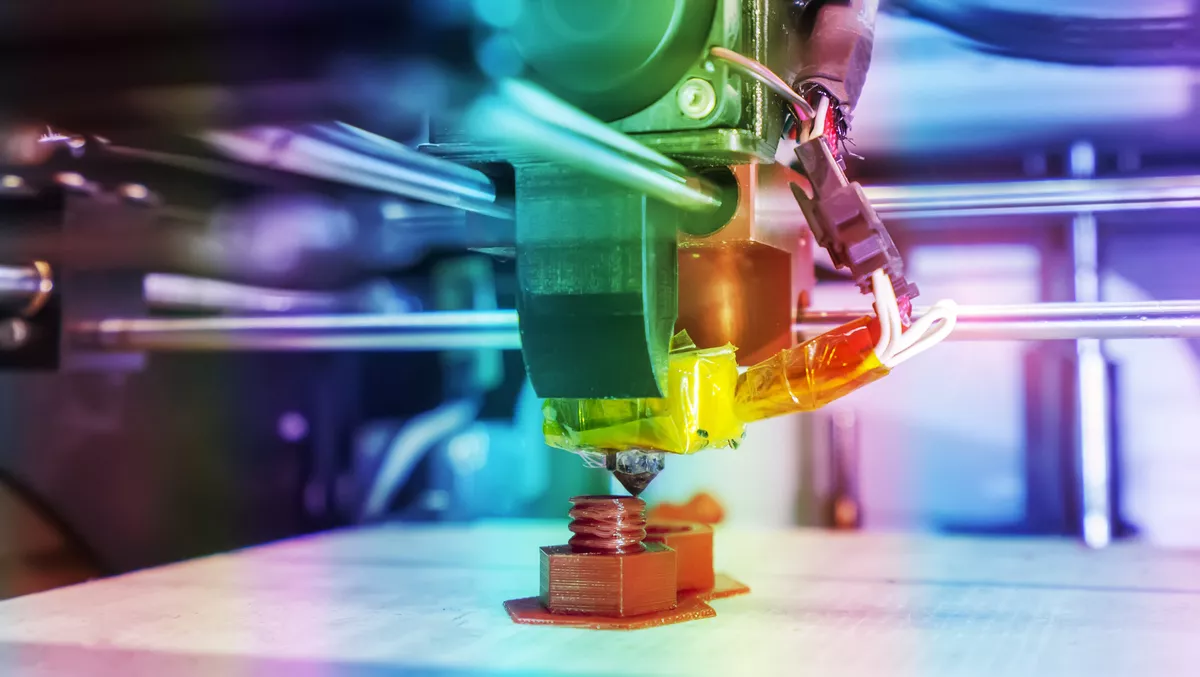 Xerox and Oracle partner to help new ventures launch fast, with a focus on 3D printing, IoT, and AR
FYI, this story is more than a year old
Oracle has announced a multi-year deal with Xerox providing cloud-computing infrastructure and Oracle software, focusing on 3D printing, industrial IoT and augmented reality.
"We're able to operate in a very nimble way, where we can spin up a new business in just a few weeks, all without switching to a different platform," says Xerox senior VP and CTO, Naresh Shanker.
"Xerox has created a model to incubate high-impact businesses that solve real-world problems at a massive scale. Ageing and deteriorating infrastructure, for example, require solutions involving the IoT, so Xerox is applying its knowledge and talent to the cause."
He says until recently, it took Xerox teams up to three months to implement the IT systems needed to support a new venture - an eternity in the digital economy. Shanker's team began reviewing cloud systems to break free from older technologies that would allow new businesses born inside Xerox to launch and monetise services faster.
The company chose an integrated set of Oracle Cloud solutions. It says this Oracle-in-a-box approach gives its businesses all they need to get up and running: an online shopfront in Oracle Commerce, finance and accounting in Oracle NetSuite, budgeting and financial planning in Oracle Fusion Cloud Enterprise Performance Management (EPM), and integration via Oracle Integration, a key component of Oracle Cloud Infrastructure (OCI).
As well as providing integration, OCI gives Xerox access to Oracle Autonomous Database, an enterprise data warehouse that allows its new businesses to manage data with zero administration and run advanced analytics. Xerox says it can also tap the power of OCI high-performance computing when researching potential new companies.
With the Oracle toolset, new Xerox businesses can sell online, create orders, process invoices, track performance, and do financial planning, plus send and receive data and be up and running in weeks.
"We wanted to keep these solutions all in the family, so to speak," says Xerox VP, Digital Transformation, Sreedhar Vaidyanathan.
"This avoids the headache of too many vendors and platforms. Oracle's solutions make it simple for our new businesses to roll up to the mother ship and vice versa. It's easy to track performance."
Xerox says its team could stand up the IT infrastructure in just six weeks for the Xerox 3D printing business.
"Our 3D printing solutions focus on creating more resilient and flexible supply chains for manufacturers," Vaidyanathan says. "With 3D printing, customers can order spare parts locally, or even manufacture parts themselves, instead of ordering from far-flung, cross-ocean sources. This capability speeds up delivery and reduces the impact of supply chain disruptions."
In late 2020, the U.S. Naval Postgraduate School in Monterey, California, installed a Xerox ElemX 3D Printer to explore manufacturing parts at sea. The goal is to install a printer on a Navy ship, so sailors in remote areas can fix or replace parts on-demand instead of carrying excess inventory or sending a plane to the middle of the ocean to bring the spare parts.
"In the back office, by automating processes such as procure-to-pay and quote-to-cash, the Xerox 3D printing team gained the ability to transact right out of the gate," Vaidyanathan says.
"There's no waiting to generate invoices and start collecting revenue, and we're able to scale as much as needed. We can replicate this process for any new venture. We don't have to implement a different platform every time we launch."
As Xerox businesses grow, Oracle Cloud EPM consolidates and connects data to help the company evaluate financial performance across the portfolio.
"We can look under the hood to see how each business is doing and compare it to other units," Vaidyanathan says. "What do their financials look like? Are they in compliance? We have clear lines of sight."
The same Oracle solutions power Xerox's software business, CareAR, which launched earlier this year. The CareAR service experience management platform uses augmented reality technologies to enable field service teams to provide remote customer support.
Another innovation is Eloque, Xerox's joint venture with the Victorian government in Australia. Xerox developed technology that remotely monitors bridges, drawing on deep experience in sensors, analytics, and AI to bring the physical world online.
"As a key partner supporting Xerox, Oracle has come up with a lot of creative ideas to keep things moving forward," says Vaidyanathan.
"They've been instrumental in our journey. As Xerox brings more breakthrough technologies to market via these new businesses, Oracle Cloud will continue to be an important platform for these ambitious new ventures.
He says if someone has a green-lit idea, they can come to them today and tomorrow, they will give them the basic toolset.

"Because we are an innovative company, speed to market is essential, Oracle Cloud innovations let us hit the ground running without much customisation."