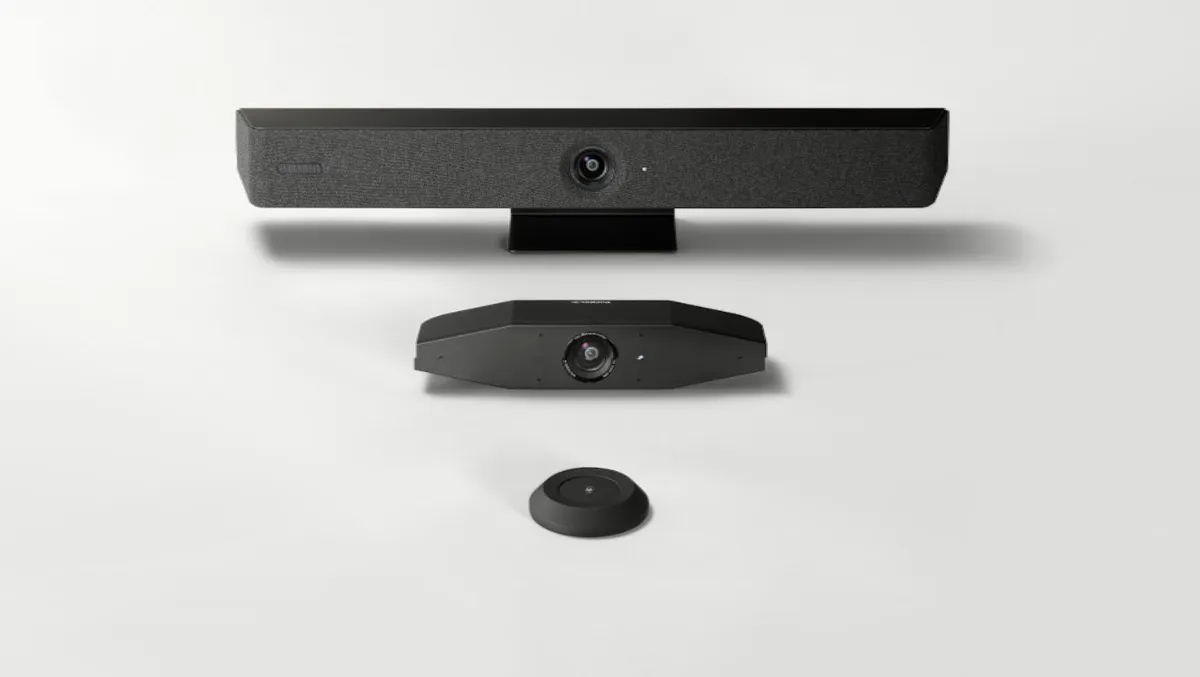 Yamaha launches AI-powered video sound collaboration systems
Yamaha Unified Communications delivers real-time hybrid collaboration experiences with newly launched AI-powered video sound collaboration systems.
Yamaha Unified Communications has released its next-generation, artificial intelligence (AI)-powered video collaboration systems, the CS-800 and the CS-500. These high-performing video conferencing solutions are designed to redefine the remote collaboration experience for diverse workspaces, from small huddle rooms to large conference halls.
The hybrid working world demands video conferencing as essential for successful collaboration. However, Yamaha says the reality of remote communication often falls short. Poor audio and video quality, confusing setups, and distracting background noise can disrupt communication and stifle productivity. Moreover, the technology often fails to integrate with popular platforms seamlessly.
Yamaha Unified Communications' latest products have been introduced to address these issues and uplift the video conferencing experience.
The CS-800 and CS-500 are packed with new features and leverage Yamaha's proprietary audio processing technology and sophisticated video tracking capabilities. They seamlessly integrate multiple functionalities, enhancing the effectiveness and authenticity of online collaborations, which has become an integral part of modern workspaces.
The CS-800 all-in-one video conferencing solution incorporates a microphone, speaker, camera, and HDMI video output into a single device. With Microsoft Teams certification, this integrated design is crafted for streamlined operations and clutter-free installations. Meanwhile, the CS-500, which also includes a microphone, camera, and HDMI video output, offers flexibility in audio output by connecting with display speakers or other Yamaha or third-party speakers.
The CS-800 is equipped with full-range speakers for use in medium-sized conference rooms where sufficient audio output is required. The CS-500 has no speakers, utilising the built-in speakers of the display to which it is connected, making it ideal for open spaces such as huddle spaces.
Adopting Yamaha's SoundCap Eye technology sets these devices apart from similar solutions. This feature, using the camera's positioning information, accurately tracks and captures the voice of the speakers, enhancing clarity and reducing background noise. This technology, coupled with the integrated Hexa-Microphone, is designed to guarantee clear audio signal capture and ensure effective online collaborations, even in noisy environments.
Smart Framing technology auto-adjusts the camera frame to track participants' faces, ensuring all meeting attendees are always within the frame. This enhances the authenticity of online meetings, providing a near-face-to-face experience. The "Easy Launch" function and a one-cable connection simplify the process of starting online discussions for a seamless user experience.
The CS-800 and the CS-500 are certified Zoom Rooms hardware devices and have passed stringent tests set by Zoom, ensuring users a reliable, high-quality video conferencing experience. Furthermore, the systems have an "Auto-Wake Up" function that automatically turns on the display when needed and a "User Guide" function that gives clear instructions for meeting startups.
With the CS-800 and CS-500, Yamaha aims to set a new standard in the world of video conferencing, offering flexible, effective, and high-quality solutions for diverse workspaces.