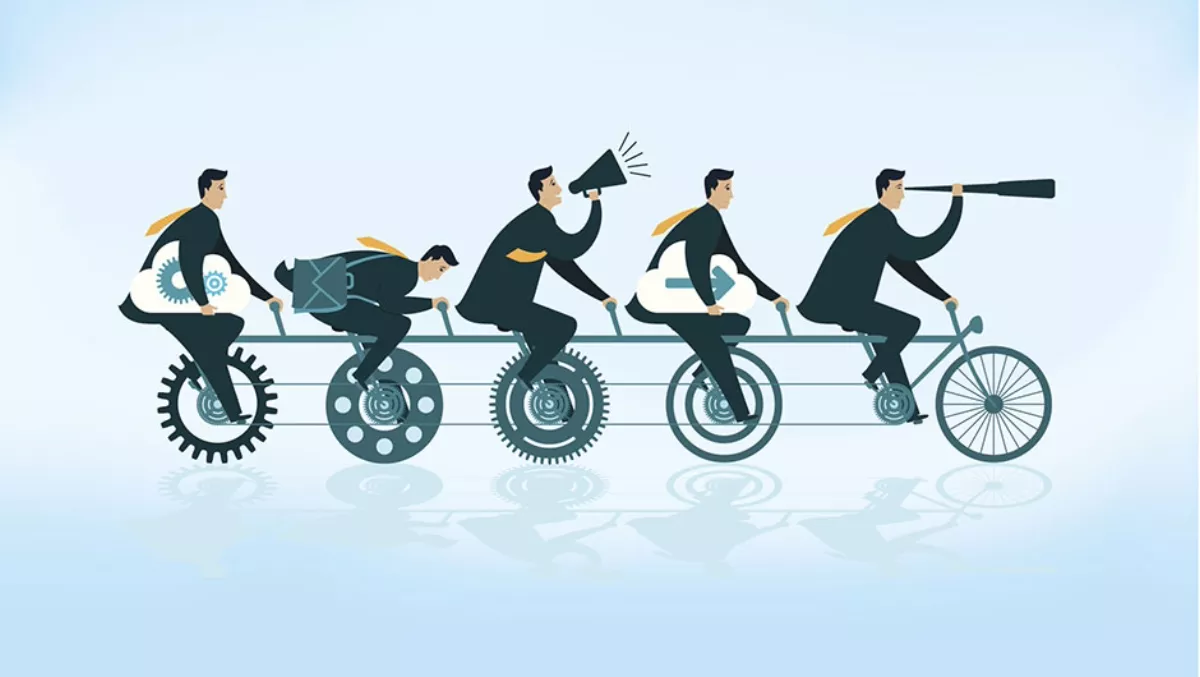 The Year of Mobile Collaboration: What to Expect in 2016
Tue, 22nd Dec 2015
FYI, this story is more than a year old
By Vishy Gopalakrishnan, Assistant Vice President of Collaboration Solutions, AT-T
Today's workforce is increasingly mobile. Highly secure, on-demand cloud computing is the norm across many industries, and support for corporate bring your own device (BYOD) programs is growing. Meanwhile, the mobile technologies available to workers are now more sophisticated and innovative than ever. Businesses that embrace mobile collaboration in 2016 will be better placed to succeed as this rapid transformation continues.
According to a recent forecast from IDC, the U.S. mobile worker population will grow at a steady rate over the next five years. It will increase from 96.2 million in 2015 to 105.4 million in 2020, when mobile workers will account for nearly three quarters of the total U.S. workforce. We expect Asia's mobile workforce to expand even more dramatically, given the region's high rate of mobile penetration and continuing economic growth.
This shift to a mobile workforce is changing how employees work together. What trends will most impact the enterprise in the coming year?
Sharing will be the default
The growing Millennial workforce is reshaping the work environment. Born in a digital era, Millennials are highly dependent on technology to stay connected and solve problems. They value the opportunity to share ideas and express their creativity at work, and they want to use the latest social technologies and innovation platforms to do so. Millennials are already the largest generation in the U.S. workforce and they are projected to be 75% of the global workforce by 2030.
Video will be the new voice
Easy-to-use, affordable video collaboration is becoming pervasive. According to analysts at Research and Markets, the global video conferencing market will nearly double by 2020 – growing from US$3.31 billion in 2014 to $6.4 billion by 2020. Systems are expected to continue to get smoother and smarter in 2016, with more powerful integrated communication and collaboration software built in.
Collaboration will become frictionless
It is becoming increasingly easy to connect tools and applications across any device. Moving beyond basic personal productivity tools, such as email and calendar, more interactive modalities like voice, instant messaging, web and video will soon be available in a much easier and more seamless fashion. Universal user identity will let employees carry their identity with them across multiple platforms, helping improve efficiency and security.
Collaboration will happen on a global scale
Today's businesses have to be able to communicate across platforms and over geographical boundaries. Furthermore, they need to provide both internal and external collaboration tools to staff, allowing them to connect with colleagues, partners, suppliers and customers from their mobile devices. We can expect to see real-time collaboration develop in the coming year, with enhanced video conferencing and Unified Communications, as businesses seek global solutions to help them operate more seamlessly in more countries than ever.
By Vishy Gopalakrishnan, Assistant Vice President of Collaboration Solutions, AT-T