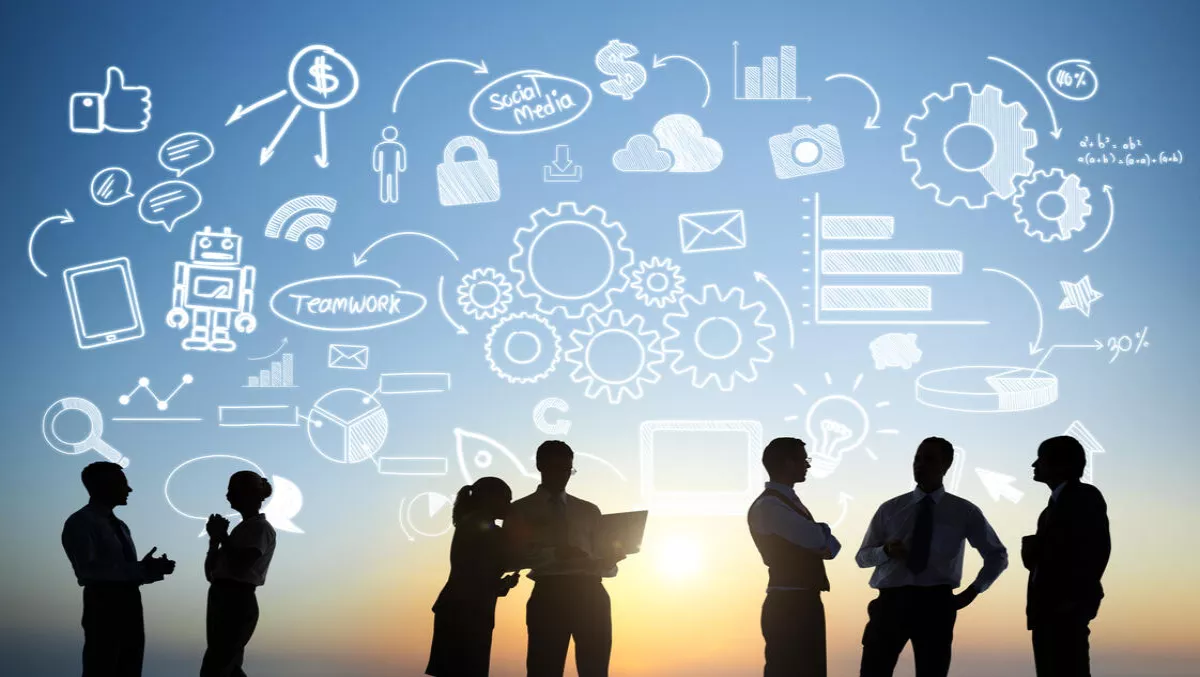 YOU'RE INVITED: AgileNZ Conference 2016 – Delivering Digital
Thu, 18th Aug 2016
FYI, this story is more than a year old
By Ashton Young, Editor
This year's AgileNZ Conference takes place at Auckland's ANZ Viaduct Events Centre on 29-30 November. The Conference will be headlined by major international keynotes Jeff Patton, Joshua Kerievsky and Ahmed Sidky as well as New Zealand's Naomi Ferguson. They will be providing thought provoking insights on the Conference theme 'Delivering Digital'.
Jeff Patton, world-renowned Product Manager, Agile, Lean, UX and Product Design Evangelist, is the glue that connects good product management and strategy, lean user experience and Agile delivery practices.
Joshua Kerievsky is the founder and CEO of Industrial Logic, a pioneering extreme programming/Lean consultancy that radically improves the software development capabilities of organisations around the globe.
Ahmed Sidky (aka 'Doctor Agile') is President and Co-founder of ICAgile, a well-known thought leader in the Agile community and Director of Development Management for Riot Games. He is the co-author of 'Becoming Agile in an Imperfect World'.
Naomi Ferguson, Commissioner and Chief Executive, Inland Revenue, NZ is an experienced public sector executive with more than 20 years' experience working in revenue agencies in the UK and NZ. She has successfully delivered major transformational change projects and built effective teams to deliver results.
The AgileNZ keynote speakers have one thing in common – the ability to deliver the transformational change that creates digital-by-default foundations that are crucial to the success of modern organisations. If an enterprise cannot respond to what its customers need now, those customers will switch to another provider with a tap and a swipe.
And, in this new era where quality and speed matter so much, the Agile approach to software delivery rules. Its adoption by enterprises big and small everywhere proves that. But what next for Agile, which by its own principles determines that it must 'inspect and adapt'?
AgileNZ Conference is where New Zealand's Agile Community gets to find out. Delegates will discover how Agile is developing to deliver innovation and quality digital services at speed to customers, across five tracks:
Technical Track: How good design and technical excellence and continuous delivery enable fast feedback and better business decisions.
Product Track: How validation, user research and delivery practices are changing product development and management in the Digital Age.
Innovation Track: How innovation enables individuals, teams and organisations to focus on delivering the right value at the right time.
Implementation Case Studies Track: How successfully are organisations implementing Agile?
'Digital Business of the Future' Track: Sponsors of AgileNZ are being placed at the heart of the Conference through an innovative opportunity to envision the futures of their businesses in a digital world.
AgileNZ's Conference Chair, Edwin Dando affirms the event is going from strength to strength.
"It's the best networking and learning opportunity for New Zealand's fast-growing Agile community and we've got an outstanding record of attracting some of the very best international speakers to New Zealand," Dando says. "The response to this year's event has been outstanding with many large organisations sending entire teams to attend. Our first 150 early bird tickets sold out four months in advance.
For more information about attending or partnering with AgileNZ, click here.