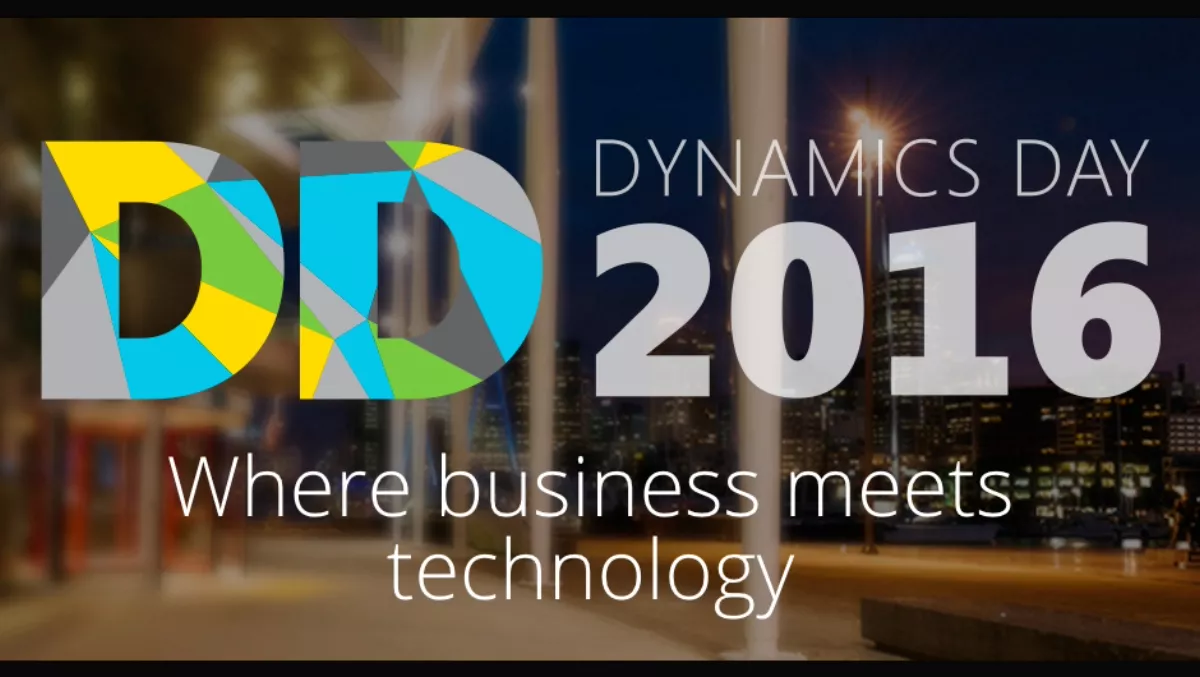 YOU'RE INVITED: Dynamics Day 2016 - not one to miss
Thu, 11th Aug 2016
FYI, this story is more than a year old
In the world of business, technology is ubiquitous, and our ability to harness its possibilities – and align it to our business goals – is crucial to our success, and differentiation, as organisations.
With technology as perhaps the most significant business-wide enabler in our organisations today, the technology conversation has broadened to encompass an outcome-centric view, spanning many (or, arguably, all) roles across an organisation.
In addition to this, Microsoft solutions have been designed with native interoperability becoming more seamless and easier to consume. And, as both business practitioners and personal consumers, we're experiencing a paradigm shift in productivity and engagement, expecting – and being delivered – more from technology than ever before.
This presents us with an exciting opportunity to leverage the full extent of our Microsoft technology platform for competitive advantage, increased productivity, connectivity and engagement. Dynamics Day is the place for you to take the time to explore the potential that the Microsoft platforms present our organisations.
Why attend?
Free to attend, Dynamics Day is the only event of its kind in Australasia, bringing together hundreds of business decision makers and technology leaders for a day of thought-provoking sessions, real world client stories, and business-focused technology updates looking at the Microsoft technology landscape and future direction, and what this means for your organisation.
In attending Dynamics Day, you'll get to:
Hear from leading New Zealand organisations on how they are achieving their business goals through the application of Microsoft technologies
Hear from Intergen's and Microsoft's experts about the technology that can underpin your business and digital transformation
Consider current technology and business trends and best practices and learn more about future technology directions
Network with peers and talk with other organisations about technology objectives, observations and experiences
Ask questions, view technology demos and request one-on-ones in our Experience Centre room
Ensure your organisation is leveraging the most from your technology investment, turning IT into a strategic asset rather than a burden.
Who should attend?
Business and IT leaders and professionals with an interest in driving business and technology outcomes and how Microsoft technologies can underpin this transformation
Existing and prospective users of Microsoft Dynamics or the wider business applications across the full Microsoft stack
Format of the day
Across two separate streams you'll hear from Intergen and Microsoft experts and leading organisations using integrated Microsoft technologies to propel business success.
Your session options will include:
Keynote: how to achieve true platform productivity across the entire Microsoft stack and Microsoft's product strategy and future vision
How to achieve transformational technology change on large-scale projects
Driving results with Dynamics using Agile
Dynamics 365 – the future of Dynamics solutions
Digital transformation through personalisation: the importance of understanding and connecting with your customers
The principles of shifting to the cloud
How to get real insight into your business with Power BI
Service transformation through digital platforms
It's all about the cloud: three separate sessions on cloud transformation – Dynamics AX, Dynamics NAV and Office 365 and Dynamics CRM (including Field Service and Project Service)
The future – what's coming next (and what's here now)? From Internet of Things, to AR, to machine learning – and what this means for our organisations.
Dont miss Dynamics Day 2016 - click here to register now.