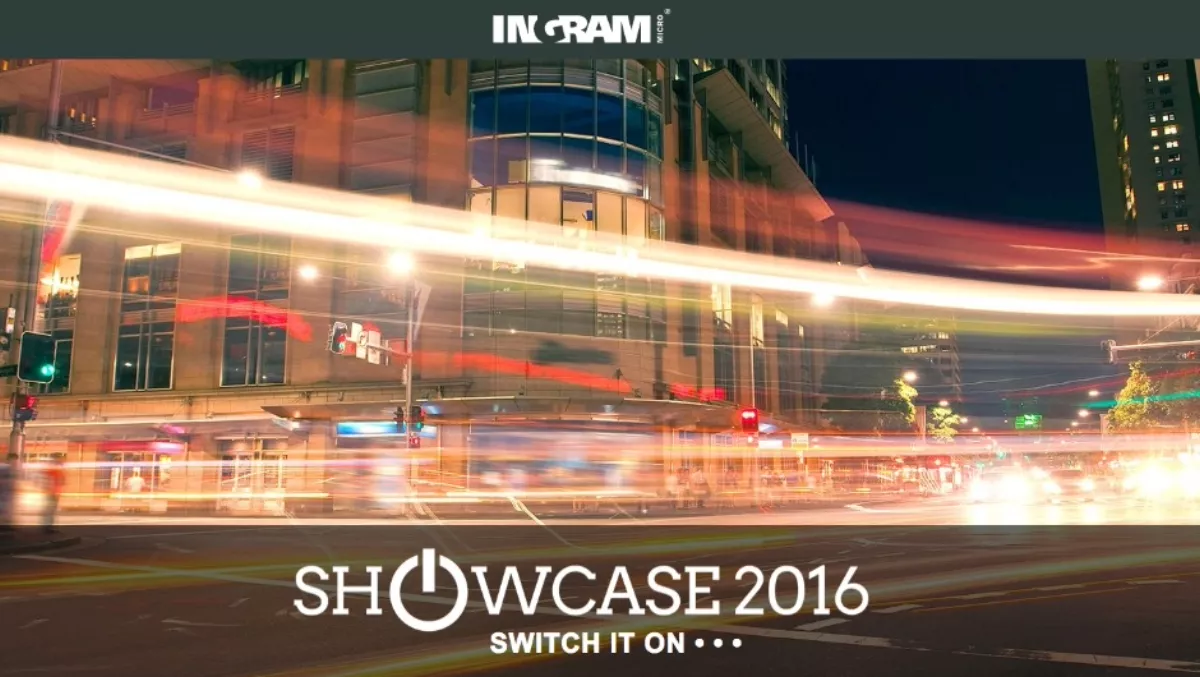 You're invited: Ingram Micro Showcase 2016 – EARTHQUAKE UPDATE
Thu, 3rd Nov 2016
FYI, this story is more than a year old
By Ashton Young, Editor
New Zealand's largest IT industry roadshow is knocking on our doors.
Showcase 2016 by Ingram Micro offers participants the best opportunity of the year to experience demonstrations of the newest solutions, technologies and products and connect with contacts of all sizes in the country's three main cities.
To experience the latest technology and learn about the solutions and innovations driving the industry forward, you will be able to attend keynotes teeming with guest speakers and take the latest products from the biggest brands in the IT industry for a test drive.
Ingram Micro NZ managing director, Gary Bigwood affirms the theme for Showcase 2016, 'Switching On', is about not just Switching On new technologies, but also growth and revenue.
"From end point to data center core, all technology has a place at Showcase," Bigwood says. "This annual event is the prime opportunity for vendors to exhibit their products and solutions to the people who count: The New Zealand partner community, and to show how technology really is changing the way New Zealanders live, work and play.
Bigwood says the IT industry is moving at a breathtaking pace, but Showcase 2016 can help businesses keep up with the latest products, services and innovations.
The keynote session
Ingram Micro have already confirmed a number of renowned industry-leading speakers, all following the common theme of digital transformation and how this is taking place both internationally and in New Zealand.
Some of these speakers include:
Dr. Michelle Dickinson aka Nanogirl - a background in Biomedical and Materials Engineering have combined her interests in both biology and materials science to give her a unique insight into how nature and technology can learn from each other for future scientific developments.
Acting Chief Economist at Westpac, Michael Gordon - his responsibilities include currency and interest rate strategy, coordinating the team's inflation, growth and financial market forecasts, and conducting a variety of research.
Industry Economist at Westpac, David Norman - responsible for monitoring and providing insights on a wide range of industry and regional subject areas.
Founder of The Mind Lab by Unitec, Frances Valintine - an educator for over 20 years and in the past three years her organisations have taught over 100,000 school students, 2,000 teachers and worked with 250 New Zealand organisations.
There are a number of sponsors for this prestigious event, some of which include:
Throughout the event there will be keynotes, sponsor presentations, breakout sessions and vendor updates. This is in addition to the opportunity to take advantage of a range of one-off Showcase product deals, special Showcase-only pricing and unique product bundles available only during Showcase.
With more than 2,000 end users and 4,300 resellers attending Showcase on an annual basis over the last three years, it's a key enabler to staying one step ahead in the IT industry.
Ingram Micro New Zealand has postponed the Christchurch and Wellington Showcase events following this week's earthquakes and flooding, with questions over freight issues and a desire to free up shipments for relief supplies among the factors cited in the postponement.
Auckland will go ahead as planned on Wednesday the 30th of November.
To find out more or to register your interest, click here.