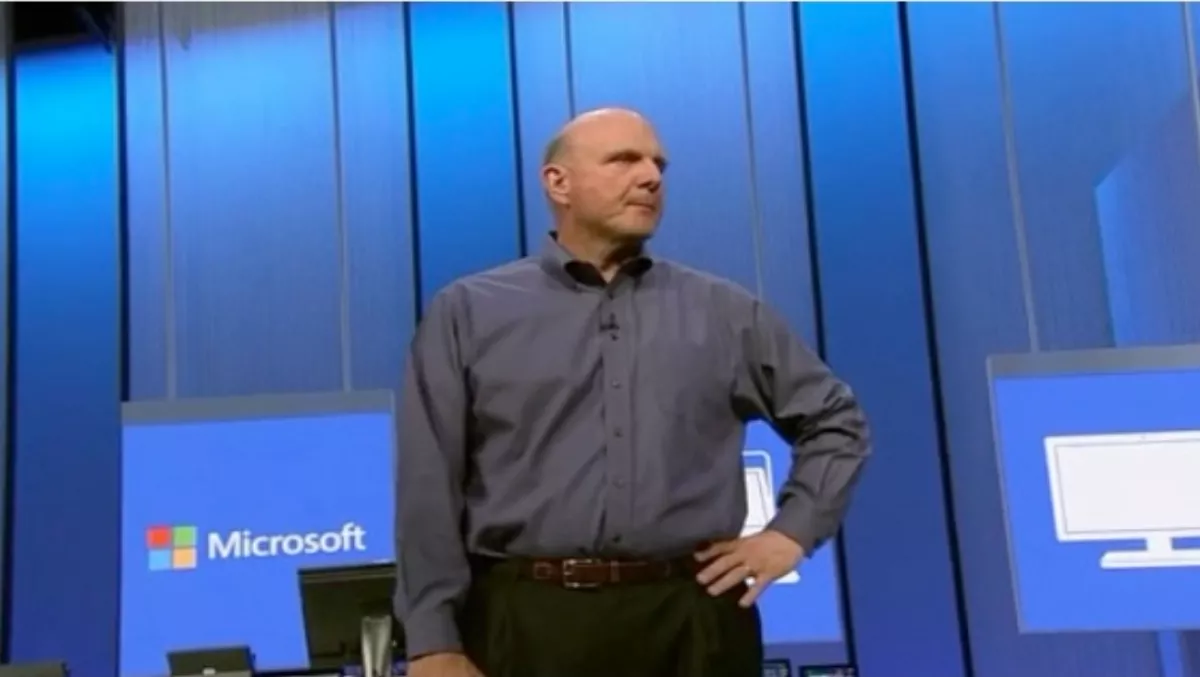 10, 9, 8, 7, wait, is Ballmer still here…?
19 Dec 2013
FYI, this story is more than a year old
Redmond will ring in the New Year with Steve Ballmer still in the Microsoft hot-seat, with the tech giant not set to appoint a new CEO until early 2014.
Despite mounting speculation that the company's search for a new leader was close to ending, John W. Thompson, a member of Microsoft's board of directors, has moved to quash the rumours.
"We're moving ahead well, and I expect we'll complete our work in the early part of 2014," wrote Thompson, on the Official Microsoft Blog page.
"The Board has taken the thoughtful approach that our shareholders, customers, partners and employees expect and deserve.
"After defining our criteria, we initially cast a wide net across a number of different industries and skill sets.
"We identified over 100 possible candidates, talked with several dozen, and then focused our energy intensely on a group of about 20 individuals, all extremely impressive in their own right.
"As you would expect, as this group has narrowed, we've done deeper research and investigation, including with the full Board."
Thompson adds that despite the mounting media frenzy, Microsoft will not be rushed into making a decision, insisting replacing Ballmer, who announced his decision to retire on August 23, would be a difficult task.
"At our shareholder meeting in November, Microsoft Chairman Bill Gates provided an update on our search process," Thompson added. "He noted that this is a complex role to fill, involving a complex business model and the ability to lead a highly technical organization and work with top technical talent.
"Microsoft has had only two CEOs in its 38-year history. As a Board, we are determined and confident that the company's third CEO will lead Microsoft to renewed and continued success.
"We're looking forward to 2014 and the opportunities and decisions that lie ahead."
Next in line…?
Recent reports suggest that Ford chief executive officer Alan Mullaly, a man widely tipped for the role, will not be replacing Ballmer, with the automaker chief set to stay put for at least another year.
Former Nokia CEO Stephen Elop also looks to have missed out, according to comments from a close company source earlier this month, which if you believe the press leaves Satya Nadella as the preferred candidate.
Executive vice president of Microsoft's Cloud and Enterprise group, Nadella is currently responsible for building and running the company's computing platforms, developer tools and cloud services.
Who will be the next Microsoft CEO?