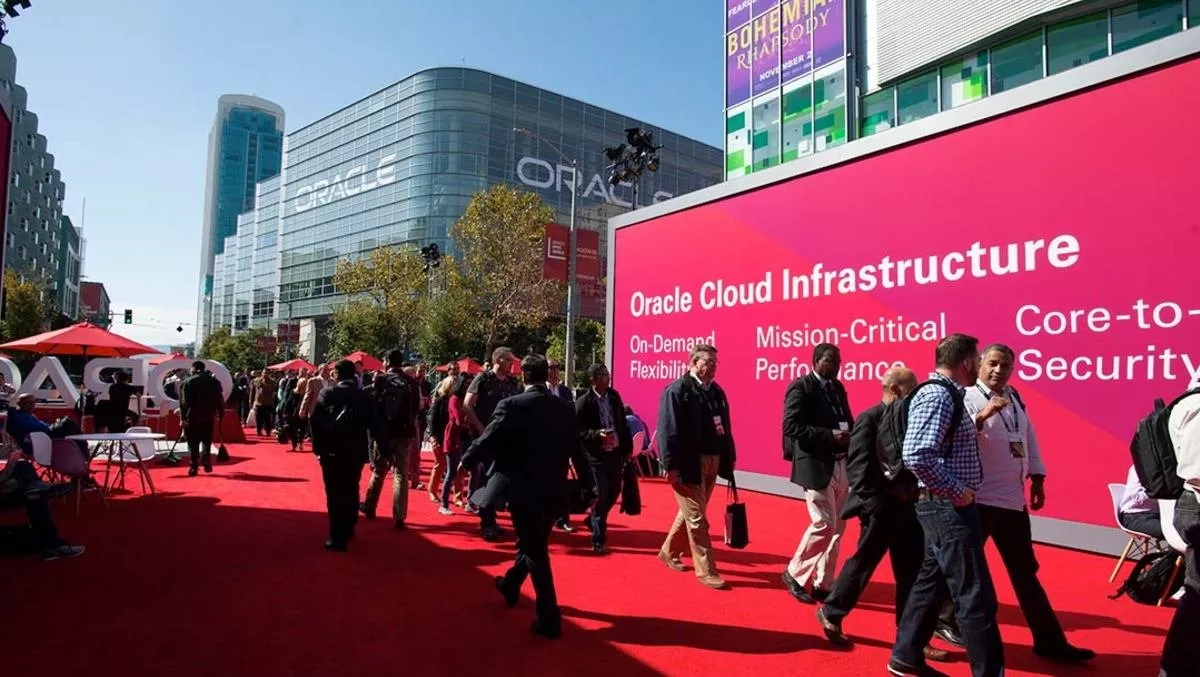 20 by 2020: Oracle Cloud's ambitious global expansion
Wed, 18th Sep 2019
FYI, this story is more than a year old
Oracle has bold plans to launch 20 new cloud regions by 2020, equating to one region every 33 days for the next 15 months.
Oracle Cloud currently operates 16 regions around the world, 12 of which were launched in the past year.
The major expansion will include new Oracle Cloud regions in Australia, South Korea, Japan, India, the United Arab Emirates, Saudi Arabia, the European Union, United Kingdom, Brazil, Canada, and the United States.
Eleven of the jurisdictions that are served local cloud regions will have two or more regions to facilitate in-country or in-jurisdiction disaster recovery capabilities.
Oracle says its second-generation Gen 2 Cloud Infrastructure makes this possible through highly-optimised region deployment technologies, which can implement an entire software defined data center and customer-facing cloud services in days.
"Enterprise customers worldwide require geographically distributed regions for true business continuity, disaster protection and regional compliance requirements," comments Oracle Cloud Infrastructure EVP Don Johnson.
"Unlike other cloud providers, Oracle is committed to offer a second region for disaster recovery in every country where we launch Oracle Cloud Infrastructure services, a strategy that's aligned with our customers' needs.
Oracle Fusion Applications now run on Oracle Cloud Infrastructure in five data center regions, and will be available in all global regions within a few months after each region's launch.
According to Oracle, this platform will be able to satisfy in-country and in-jurisdiction data sovereignty requirements. Customers requiring integration between Oracle Cloud Applications and on-premise applications will also benefit from the global availability of cloud-based integration services.
Additionally, there will be new Oracle Cloud government regions in the United Kingdom and Israel.
Oracle is also expanding its regions that are interconnected with Microsoft Azure. Currently interconnected regions include Microsoft Azure Ashburn and London. Oracle will expand this to include Asia, Europe, and the western United States.
"Similar to commercial regions, Oracle Cloud and Microsoft Azure will extend their interoperability into government regions. This will now enable joint Oracle and Microsoft government customers to more easily move applications to the cloud, preserving their existing technology investments while taking advantage of next generation cloud native technologies," Oracle states.
Currently available Oracle Cloud regions include:
Asia: Tokyo, Seoul, Mumbai, Sydney
Americas: Phoenix, Ashburn, Toronto, Sao Paolo
Europe: Frankfurt, London, Zurich
Government: two U.S. Government regions, three U.S. DoD regions
The Oracle Cloud offers a complete suite of integrated applications for sales, service, marketing, human resources, finance, supply chain and manufacturing, plus highly automated and secure generation 2 infrastructure featuring the Oracle Autonomous Database.