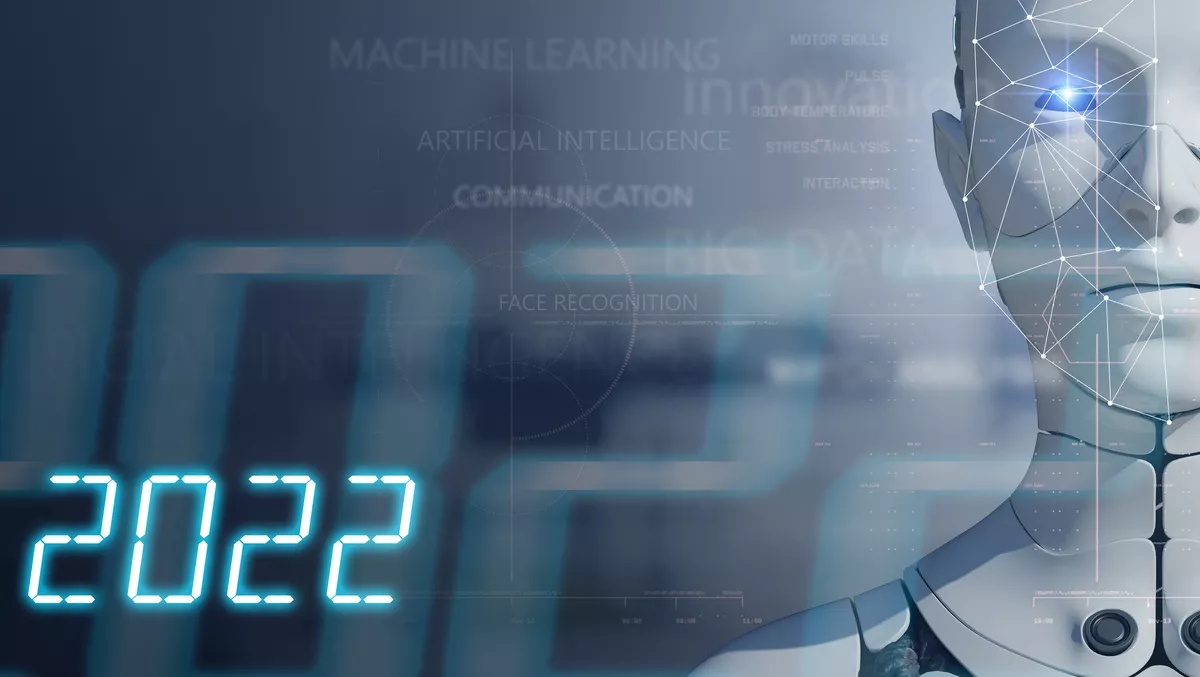 Acquisitions, AI and automation, and privacy-focused legislation to shape data protection in 2022
FYI, this story is more than a year old
Acquisitions, AI and automation, and privacy-focused legislation will shape the data protection sector in 2022, according to new predictions from Veeam Software.
"Over the past year, there's been a clear shift in focus to improving remote working capabilities, access to cloud infrastructure and securing data," Veeam Software chief technology officer, Danny Allan.
He says that while hybrid and multi-cloud models are certainly not new, the freedom they provide will make it even more of a reality moving forward.
"With 2022 just around the corner and promising to enable the exponential growth in the data protection industry, you might be wondering what's next," he says.
According to Allan, key trends the industry can expect to see in the next year include:
Acquisitions will stagnate as company valuations outstrip available assets
In 2021, global M-A activity reached new highs aided by low-interest rates and high stock prices.
"In 2022, we will see that momentum shift. Larger acquisitions will be few and far between as company valuations continue to rise," Allan says.
AI and automation will replace entry-level jobs in the finance, healthcare, legal and software industries
Allan says the talent shortage will leave many jobs unfilled, making way for the advancement of artificial intelligence and automation to fill new roles.
"In 2022, we will see AI and automation capable of filling positions in other hard-hit sectors like the finance, healthcare, legal and software industries."
CI/CD will stabilise and standardise to become an IT team requirement
"In 2022, we're going to see a shift towards more stability and standardisation for Continuous Integration/Continuous Delivery," Allan says.
"IT leaders have an opportunity to capitalise on this high-growth and high-valuation market to increase deployment activity and solve the 'day two' operations problem."
Tech's labour market will be met with big money and big challenges
"As we continue to see turnover and lower employee retention, tech salaries will begin to grow in 2022 to incentivise talent to stay," Allan says.
"This will present bigger challenges, especially to the folks in the startup and VC world. The bigger tech giants are the ones who can meet the high dollar demand and deliver benefits for a competitive workforce."
New privacy-focused legislation will shift attention to data sovereignty clouds
Next year, there will be much more focus on data sovereignty clouds to keep data within nations or within a certain physical location. "This is a far more specified cloud model that we're starting to see in EMEA with Gaia-X," Allan says.
Containers will become mainstream to support the cloud explosion of 2021
Allan says remote working will continue in 2022, and companies will be forced to develop long-term remote working strategies to ensure efficiency, sustainability and retain employees seeking flexibility.
"This remote work strategy demands cloud-based solutions, which will result in an explosion of cloud service adoption."