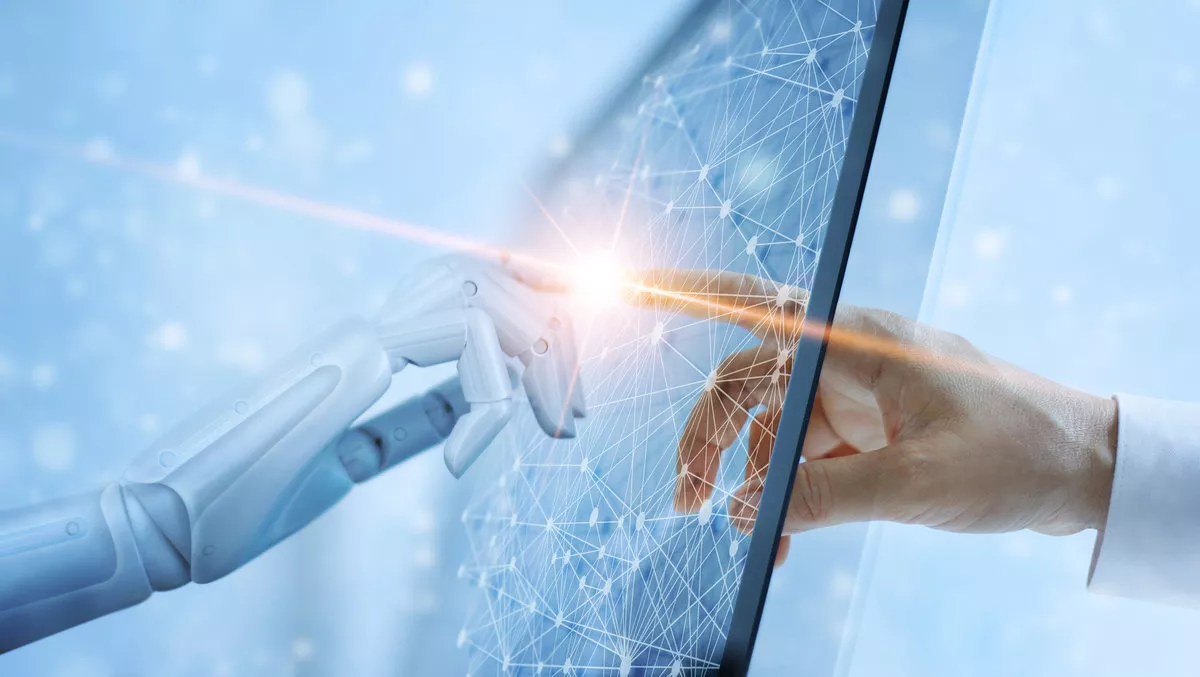 AI will improve workers' abilities, not take their jobs
FYI, this story is more than a year old
Employees may not have to worry about machines taking their jobs after all, with a new report saying artificial intelligence is more likley to help people be more valuable in the workplace.
According M-Files, while many workers are concerned that their jobs may be replaced by robots as artificial intelligence (AI) and the rise of smart machines becomes more of a reality, the rise of this technology is more likely to do the opposite - significantly improve people's ability to work faster and smarter, making them more valuable than ever.
Nicholas Delaveris, M-Files A/NZ alliance and partner director, says information management has evolved from basic document storage and retrieval systems.
"Now, intelligent information management lets people access information based on context rather than content. Instead of searching for a document based on where it's saved, people can search based on what that document is about," he says.
"Intelligent information management is about shifting to a context-driven system that provides access to the right information based on the user's needs," explains Delaveris.
"And, it's not just about accessing information but about securing it, processing it, and moving it between different environments and systems," he says.
"For example, when using Salesforce, a user can access customer information such as contact details, recent interactions, and sales. A user from the legal department looking up the same customer in a different system would see different information, relevant to contracts and service agreements.
"However, the information doesn't necessarily need to be stored in those systems for it to be surfaced when the user searches for it. It can be stored anywhere; the intelligent information management system finds it and presents it to the user," says Delaveris.
Delaveris says the intelligent part is that the information is no longer siloed in enterprise systems or file sharing systems.
"While it could be stored in those systems, the location doesn't matter. The AI component of the intelligent information management system finds the right information and serves it up to the user based on the context in which they've searched for it," he explains.
"This is extremely powerful because it means users no longer waste time searching for documents or creating new ones from scratch," says Delaveris.
"AI is applied to every document that's created so the system can dynamically organise it without significant input from users.
"This is an exciting development in information management with the potential to significantly change people's lives," he says.
"They will no longer spend their time searching for information and can, instead, spend their time working with information."
Delaveris says the use of AI to drive intelligent information management overcomes significant stumbling blocks for organisations when it comes to improving the way they work with information.
"In the past, moving to a new system has required data migration, with all the attendant risks and costs," he says.
"Furthermore, it can be practically impossible to settle on a unified location for all organisational information simply because of the vast and varied nature of that information.
"And, as organisations move to the cloud, their information could be split between cloud-based and on-premise locations."
Delaveris says AI-driven intelligent information management makes those considerations irrelevant because it finds the right information no matter where it resides.
"Because users can access and work with that information straight from whatever business system they're using, whether it's an enterprise resource planning (ERP) system, Salesforce, or Microsoft Office 365, it completely streamlines the way they work," he says.
"The future is exceptionally exciting for knowledge workers as they will be able to put less emphasis on managing information and more focus on creative and strategic innovation based on that information."
Related stories
Top stories