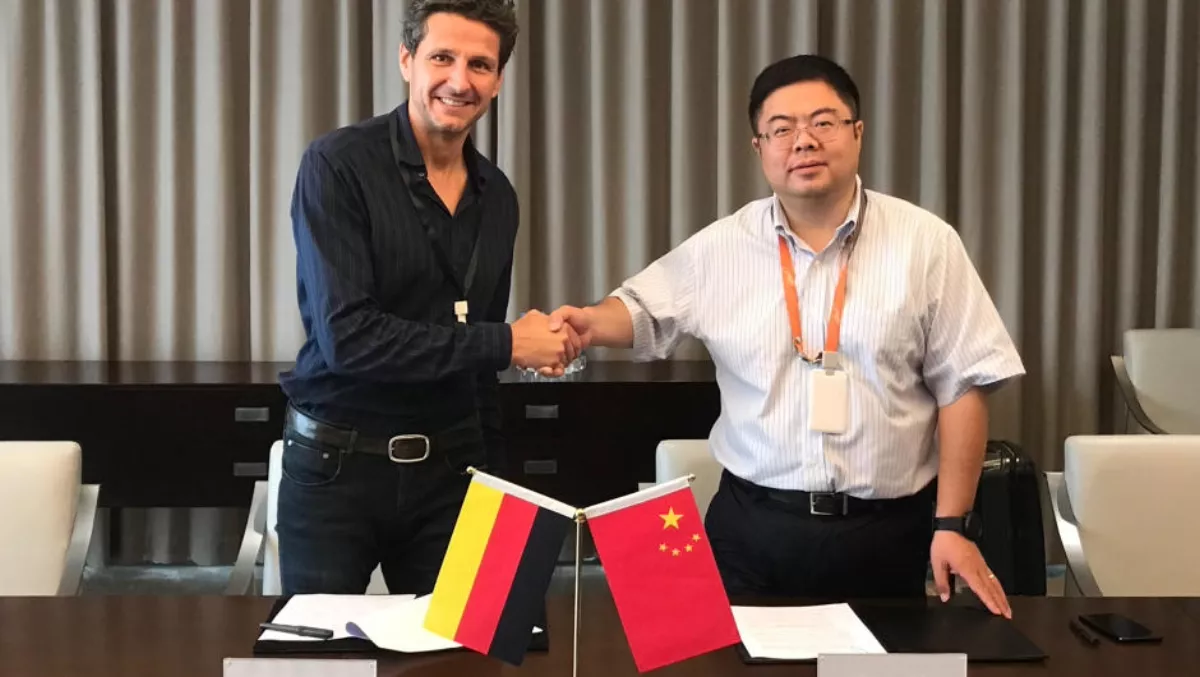 Alibaba Cloud & Infineon to boost China's smart industries
Fri, 3rd Aug 2018
FYI, this story is more than a year old
Alibaba Cloud and Infineon Technologies have signed a Memorandum of Understanding (MoU) that aims to promote IoT applications within the 'smart industry' and 'smart life' fields across Chinese cities and enterprises.
Infineon is a semiconductor solutions provider and a practitioner of Industry 4.0 As part of the MoU, the company will use its core IoT advantages to collaborate with Alibaba Cloud on its IoT operating system, AliOS Things, and it will also provide technical services.
"The construction and improvement of the IoT ecosystem requires gathering the advantageous resources and power of all parties," says Alibaba Group vice president Wei Ku.
"This partnership combines Alibaba Cloud's capabilities in operating systems with Infineon's semiconductor technology solutions. We believe that this will effectively promote the deployment of IoT in smart industries.
The two companies will also work together to improve IoT security standards. They will explore, plan, and implement IoT security standards. They believe the new standards will allow users to deploy and access Alibaba cloud in a 'low-cost, highly reliable manner'.
The companies say that investment in security will allow them to reap the benefits of IoT, and protect them from losses causes by security risks.
"Based on this, both parties will make use of Alibaba Cloud's integration capabilities and successful experiences in IoT and work together to create advanced and secure IoT solutions. This will help upgrade and transform the smart digitalization of SMEs, allowing them to manage the entire production process through digital means," a statement from Infineon says.
Infineon's president of Power Management - Multimarket Division Andreas Urschitz says Infineon is committed to combining IoT semiconductor solutions with local experience.
"This partnership with Alibaba marks our efforts in this field.
Infineon Greater China vice president of Power Management - Multimarket, David Poon, adds that Infineon sees sustainable growth in mainland China as one of its most important development strategies. He adds that it's also the company's long-term goal in the Chinese market.
"We are very pleased to work with leading companies like Alibaba Cloud, and to join in creating an IoT service platform that meets the needs of the local market, helps companies achieve digitalization, and provides a driving engine for innovation and the development of smart cities in China.
Alibaba Cloud and Infineon will also collaborate on eCommerce channels as part of the MoU agreement.
Alibaba Cloud Computing provides cloud computing and artificial intelligence services to enterprises, developers and government agencies in more than 200 countries and regions.