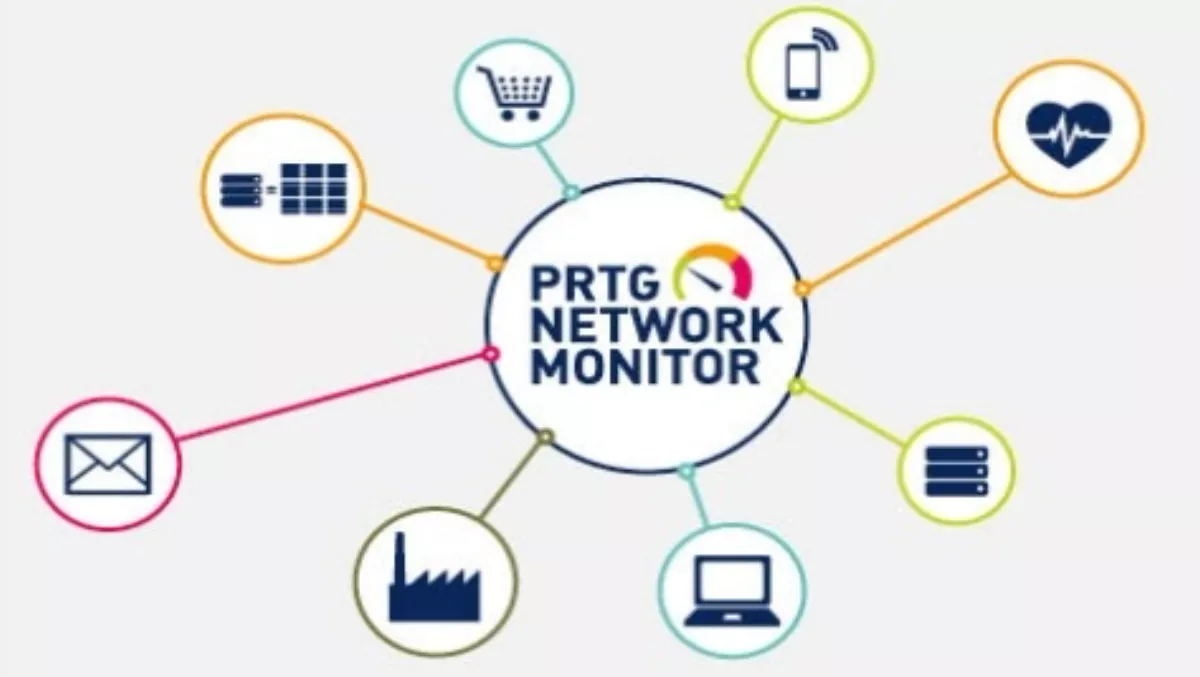 Are unreliable IT networks affecting your company's long-term success?
Mon 3 Nov 2014
FYI, this story is more than a year old
How C-Level Keeps Businesses Ahead of the Curve Through a Comprehensive IT Strategy Based on a State-of-the-Art Monitoring Solution.
By Dirk Paessler, CEO, Paessler
Technology permeates all aspects of the modern organisation. From digital marketing, social media, Big Data and the cloud to mobile and security-related issues, technology is rapidly reshaping not only how today's work gets done (and where), but also by whom. C-level management must be aware that IT infrastructure is a critical component for a company's success. The executive team must ensure that IT managers keep networks performing at peak capacity. To do this effectively, the executive team must make sure that IT managers understand the risks and are taking steps to optimize network performance. A network monitoring solution can be the key to staying ahead of the curve.
A technologically literate and engaged senior management team overseeing IT operations is vital to understanding the full potential of new technology and making sound decisions on whether a new solution is the right fit for the organization. As digital innovations continue to emerge at a rapid rate, today's C-Level executives recognize the importance of the company's IT strategy for driving overall success, and IT managers are increasingly aware of the vital role they play in providing tools that enable a "big picture" view, which allows the company to quickly adapt to changing business objectives and technology.
We all know that network problems can create business emergencies. When a network goes down, vital tools and applications required to operate the business – such as central storage, CRM, ERP or communication tools – are unavailable, and work stops. To mitigate the risk, senior executive teams and IT leaders must work together to identify challenges, explore solutions and calculate the ROI of a risk containment strategy.
A network monitoring solution can be a core part of a risk management strategy by monitoring standards, individual devices and applications across all platforms. C-level management has to assure that IT teams implement a flexible, scalable network monitoring strategy in-house. Here are a few of the advantages:
1) Organizational productivity improvement: If internal systems go offline and central applications crash, organizational productivity grinds to a halt, affecting the production environment in local offices and also possibly impacting branch office operations. However, when IT teams have senior management support to proactively find software tools that can monitor networks around the clock, in real-time, they are empowered to immediately respond to any issues and receive long-term analysis of monitoring data for continuous network optimization.
2) A safeguard against data loss. Data is vital for modern businesses: from daily numbers, documents and company ''know-how" to technical resources, customer information and accounting. Unfortunately, unexpected system crashes, viruses, hacker attacks and more can result in massive data loss. When a network is armed with properly working security (i.e., firewalls, virus scanners, back-up solutions etc.), and when IT uses a network monitoring solution to ensure that these systems are up-to-date and running around the clock so that any unusual activity will immediately be detected, senior management can be confident that applications, servers and storage will continue to work well and provide data to authorized users only.
3) Protection against lost revenue due to website downtime. Websites are a vital part of business today. They are used not only for customer communication, but also can be a key source of revenue for an organization via ecommerce platforms and other sales channels. With a network monitoring solution to ensure that robust working applications (web servers, databases) stay accessible and facilitate transactions worldwide, enterprises are less likely to lose revenue due to outages.
Network monitoring solutions are available now to help network administrators manage these daily network challenges. These solutions present a highly advantageous supplement to a network's infrastructure: They not only provide tools to the IT department and assure the C-level management that the company infrastructure is functioning as planned – they also reveal previously unrecognized optimization possibilities that can generate significant ROI.
These software solutions can constantly monitor processes in the network, perform analysis and alert IT personnel as soon as an error occurs or critical values are exceeded. They also can keep track of the availability, performance and bandwidth usage in an IT network and report this information back to the management in easy-to-read charts and tables.
At the end of the day, when it comes to seamless IT network solutions, it is up to an enterprise's leadership to discover true business value in a basic IT tool. C-Level executives needn't be conversant with every possible feature a network monitoring solution has to offer, but it is important for top leaders to set the strategic goals of the IT operation, including maximizing uptime, enhancing security and proactively addressing emerging issues, and make sure IT teams have the resources they need to get the job done.
Dirk Paessler is the CEO of Paessler – The Network Monitoring Company. PRTG Network Monitor now has a growing community of technical and business users in New Zealand through a dedicated network of local partners. PRTG Network Monitor provides you with the peace of mind and confidence in your network at a price you can afford. For more information visit the PRTG website. To download a FREE full functional, 30 Day trial for users available, click here.