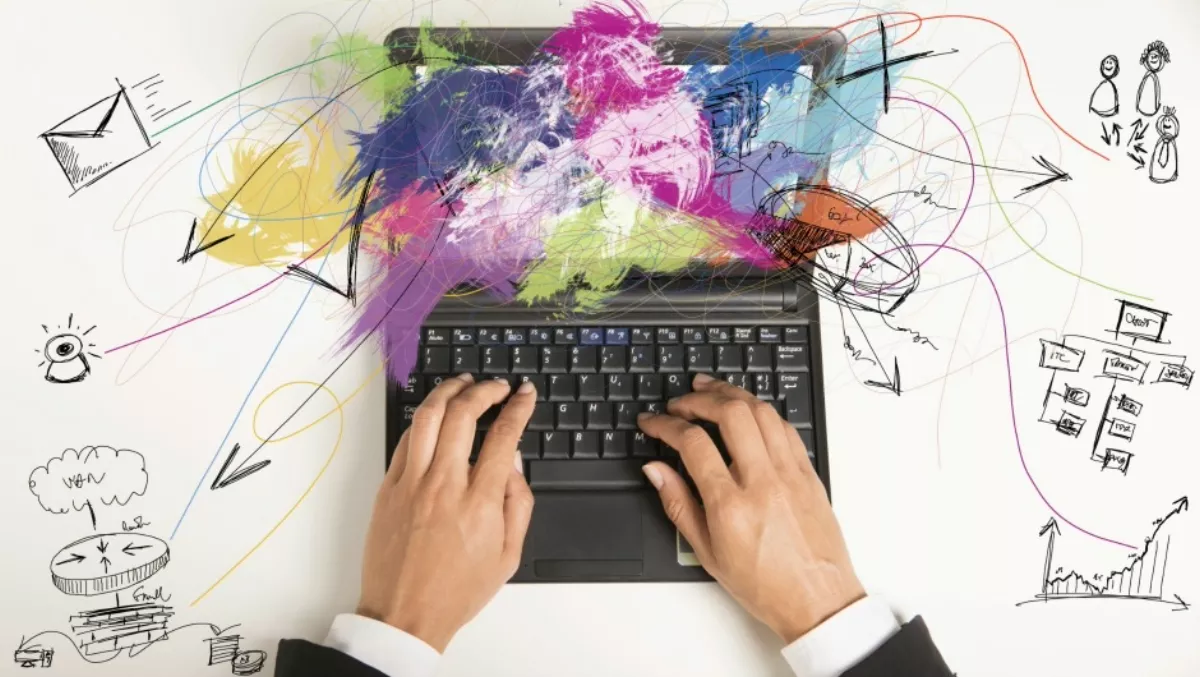 Are you ready for the next wave of enterprise software? Adobe is
FYI, this story is more than a year old
The third wave of enterprise software, dubbed the 'experience business wave', is upon us, and it's reinventing how products and services are created, delivered and marketed.
What this means for businesses, and how best to capitalise on it, is the focus for Adobe Summit 2016, the company's annual digital marketing conference.
According to Adobe, first came the 'back-office' wave, with software solutions for in-house processes like inventory control, payroll and accounting, and then came the 'front-office' wave, which helped firms streamline their data to better interact with customers.
With both waves, early-adopters of enterprise software enjoyed a significant advantage over rivals. Today, the world is in the early stages of a third wave, the company says.
The flood of information and opportunity unleashed by the digital revolution has raised customer expectations to unprecedented levels. According to Adobe, there's only one way for brands to thrive in this new environment: become an experience business. Companies have to create a personalised, compelling customer experience at every link of the relationship, from websites and mobile apps to retail environments, the company says.
"Every company should be obsessed with the quality of the experiences they are delivering to their customers," says Brad Rencher, Adobe Digital Marketing Business executive vice president and general manager.
"Adobe is laser-focused on enabling our customers to create consistent, personalised stand-out experiences for their customers," he says.
At Summit, Adobe unveiled new and updated products designed for the third wave, including the next generation Adobe Marketing Cloud, enhancements to the Adobe Cloud Platform, and advancements to its partner and developer programme.
Adobe Cloud Platform
Advancements to the Adobe Cloud Platform include updates to Adobe Exchange, which hosts hundreds of apps and integrations such as Microsoft Dynamics CRM, DemandBase, Acxiom, and BrightEdge, and enable partners to extend the functionality of Adobe Marketing Cloud.
The launch of Adobe.io, Adobe's new developer portal that enables developers to download the Adobe Marketing Cloud software development kit (SDK) and access application program interface (API) routines and protocols.
New Adobe Certified Metrics, built on the Adobe Cloud Platform and powered by Adobe Analytics, offer standardised digital census data for more accurate measurement of digital audiences.
By leveraging Adobe Certified Metrics, measurement partners, such as comScore, announced today, and Nielsen, can provide a complete view of total audience engagement across TV and digital to increase ad revenue opportunities, Adobe says.
With Adobe data, cable networks, pay-TV service providers and digital publishers can now accurately measure audiences and monetise their content across all screens - including linear TV, DVR, video-on-demand, desktops, smartphones, tablets, game consoles and over-the-top connected devices.
Cross-device co-op and mobile
Adobe announced the Adobe Marketing Cloud Device Co-op, a network that enables the world's biggest brands to work together to better identify consumers as they move from one digital device to another, while also adhering to the highest standards of privacy and transparency. Adobe says the Co-op will empower participating brands to deliver more personalised consumer experiences across devices and applications at massive scale.
Adobe also unveiled a series of innovations in Mobile Marketing. Deeper integration of Adobe Experience Manager Mobile with Apache Cordova helps customers build mobile-app extensions to create improved app experiences.
Adobe Experience Manager Mobile simplifies the process of building and managing visually appealing enterprise apps that are as easy to use as consumer apps. Several technology partners also announced today that they are extending their support of Adobe Experience Manager to include mobile.
Mobile Core Services now offers tools for brands to optimise the way they interact with users. Adobe's new deep linking capability within Adobe Marketing Cloud allows brands to send content or promotional offers that will take the customer directly to the appropriate page within the app itself, if it's installed, eliminating multiple steps and providing a better consumer experience.
Related stories
Top stories