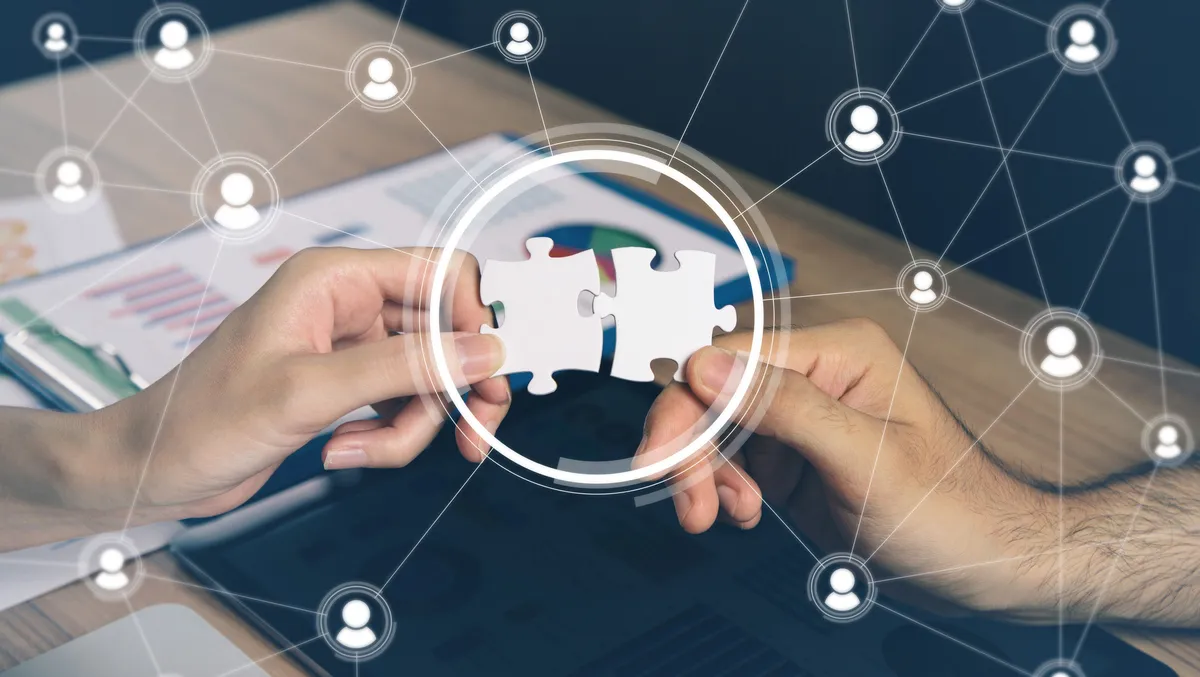 As MIQ ends, JNCTN seeks potential in digital credentialing
Tue, 15th Nov 2022
FYI, this story is more than a year old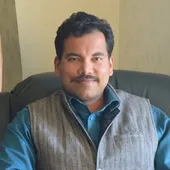 By Gaurav Sharma, Journalist
In New Zealand's history, few endeavours have carried quite the same importance, or the same profile, as the MIQ system, which oversaw managed isolation and quarantine facilities during the pandemic. Millions of New Zealanders tuned in to televised updates at 1pm daily, where the system's performance and wider COVID-19 response were vigorously interrogated and debated by journalists and, afterwards, the rest of the public.
Yet the story of how the system was set up, and the technology specialists who helped keep us all safe, is much less well-known.
But the seeds of this story were sown a few decades back within the country's energy sector.
After New Zealand's electricity sector was decentralised in the nineties, gaps and inconsistencies appeared in workers' training and competencies.
The major new "gentailers" [Genesis, Meridian, Mighty River Power (now Mercury), Trustpower (now Manawa) and Contact] formed an industry body, StayLive, to lift health and safety performance across the sector. Together, they set up a training and competency working group.
But soon, they realised that real consistency was only possible with a common digital platform.
"Workers used to use something called a Green Book containing information about the training they'd received, which had to be stamped and verified when they arrived at each site and updated when certain courses had been taken. It was very problematic, because people were manually handling a lot of information, which created a lot of work and inevitably inconsistency," explains Jarrod Bowler, Group Manager of Safety and Wellness, Genesis.
The Green Books used to be forgotten in people's pockets and destroyed in the wash or left behind, resulting in people having five or six copies. It was also easy to add fraudulent information.
In late 2016, StayLive sought a digital solution. The Azure-based JNCTN app was exactly what they were looking for.
"Lots of training organisations had solutions, but that constrained us to using one or two providers for 8,000-10,000 workers across the country. We wanted a training provider-agnostic platform we could all utilise," says Bowler.
A time and motion study mapping all the places where information was being transferred across the industry - from training providers to asset managers and employees - revealed the digital platform could also save a collective NZ$10 million per year by reducing the time and resource put into manual updates and processing training records.
"With the JNCTN app, there are no more spreadsheets that need to be maintained and uploaded by course administrators. You just scan the app at your course and the information is automatically available in the cloud, then you can scan in on site straight away," he adds.
"And unlike the old Green Books, the app is a digital wallet that contains all workers' skills, as well as their academic record and licence details. It's a huge step forward, creating certainty and visibility for both the individual and the place where they are working, that's much more powerful than anything we've had before."
So, when it heard about the government's plans for MIQ facilities, JNCTN knew it had the right tools to help.
"We presented our work with the energy sector to the Ministry of Business, Innovation and Employment (MBIE). And Russell Craig, Microsoft's National Technology Officer, was there at the table with us. He told us that we are not a small company, and that we are a team of experts with a global tech giant at your back," says Dan Stemp, Chief Customer Officer, JNCTN.
With his experience in the energy sector and understanding of the value of Microsoft's championship, Shayne Gray, General Manager of Managed Isolation and Quarantine at MBIE, was impressed. So he and his team commissioned JNCTN for a pilot at four facilities across the motu.
It was a challenging task.
"MIQ was a highly complex working environment, where workforces were frequently rotated, there were multiple employers and multiple facilities to manage," explains Gray. "And we needed to know every worker was fully licenced to operate. We were putting them into a high-risk environment, so we had an obligation to ensure they had the requisite training and we had the right controls in place to enable them to work safely."
JNCTN was responsible for creating an efficient ecosystem of credential providers, from trainers to people carrying out staff inductions to vaccination providers and many more, so employee records could be updated and monitored in real-time. Were they fully vaccinated? Had they received the most up-to-date training in privacy standards? There were a lot of disparate systems to integrate.
The next task was creating an individual profile for each worker, giving them access to their identification credentials via a digital wallet. Then, on arriving at work, they could simply scan in via a unique QR code holding all their information.
"However, inclusiveness was really important. We know there are a lot of New Zealanders who don't have access to email or smartphones, and we didn't want people's ability to use digital devices to impact the tool's effectiveness. So, we also made it possible for employers or workplaces to facilitate a printed PDF on people's behalf," says Stemp.
Likewise, privacy was central to ensuring every individual's information remained theirs to control. Therefore, being built in Azure, with its baked-in security and identity management capabilities and its ability to scale, was vital.
"JNCTN quickly became the talk of the town. People couldn't wait to be part of it, and have it rolled out at their sites," says Gray.
After the four pilot sites reported a massive uptick in efficiency, JNCTN conducted a staged rollout across all 32 MIQ sites, one region at a time, over eight weeks. The response was gratifying.
"There's no better endorsement than how well this landed with the people who were using it every day. Not only was it a simpler process to check people's credentials as they came on site, the back-end integration and validation process gave everyone a higher degree of confidence and greater transparency about who was coming onto or leaving sites," adds Grey.
"It was also a value-add for the agencies who operated the sites, because they could demonstrate their competency to be compliant on health and safety and other measures."
In all, 16,500 MIQ workers were onboarded into the system, spanning 650 organisations.
Between 4,000 and 4,500 people were using it on any given day.
"The rest of the world looked to us as an example of best practice, while other countries were still using siloed, paper-based systems. We're a New Zealand company, so it was special for us to be chosen by the government to do this. We were super proud to be part of protecting New Zealand from COVID-19," says Stemp.
And post-Covid? The MIQ system may have been wound down, but JNCTN's technology has a strong future.
Microsoft's Russell Craig remains an enthusiastic supporter.
"What MIQ was able to achieve working with JNCTN is a fantastic practical example of what modern approaches to digital identity can deliver. Used appropriately, these types of technologies can enable significant gains for individuals, organisations, regulators and the public. Microsoft has been really impressed by JNCTN's innovation and agility on top of the Microsoft platform, and are excited by the opportunities they and their customers have ahead of them to enable more of these types of meaningful and useful digital transformations," he says.
Adds Genesis's Bowler, "It's challenging the norm, making us think differently about how we help each other get to a better place as an industry with shared data. Digitisation has given us much more effective reporting, highlighting any weaknesses in our system much earlier, shaping our training design and practice. And the MIQ example has showed us how else we could apply it, enabling workers to scan through gates via their phones or cards without any manual processing. That could save our industry huge amounts of time and resource."
JNCTN is also excited about the potential for digital credentialing to help job seekers "match" jobs requiring the same skills and training. Employers can also view the digital credentials of their workforces to see who has the skills they need for particular roles and tasks, as well as identify skills gaps across their organisation so they can prepare their teams for the future. For example, in Scotland, schools have replaced student ID cards with smart credentials.
"From construction to creating audit trails, and even enabling customers to confirm that the trades-person turning up at their door has the right tools for the job, there are so many applications," notes Stemp.