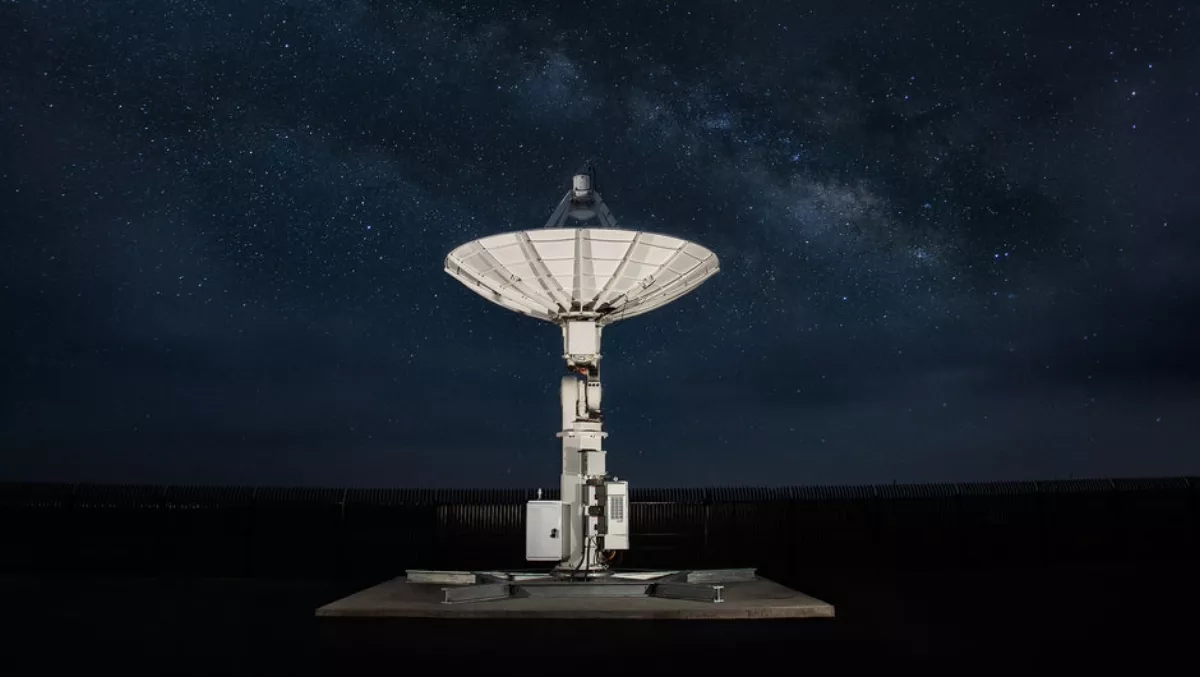 AWS announces pay-as-you-go satellite data download offering
Wed, 28th Nov 2018
FYI, this story is more than a year old
Amazon Web Services are launching AWS Ground Station, a new service for customers to download data from satellites into AWS Global Infrastructure Regions using a fully managed network of 12 ground station antennas located around the world.
Customers can use the AWS Management Console to schedule antenna access time and launch an Amazon EC2 instance to communicate with the satellite paying by the minute for antenna access time used with no up-front payments or long-term commitments, and no ground infrastructure to build or manage.
AWS states that customers can save up to 80% of their ground station costs by paying for antenna access time on demand and that AWS Ground Station's global footprint of ground stations can downlink data when and where they need it.
"Satellite data is incredibly useful for building a wide range of important applications, but it is super complex and expensive to build and operate the infrastructure needed to do so," says AWS senior vice president Charlie Bell.
"A few years back our customers asked us if we could remove that cost and complexity, and the more we thought about it, the more we realised that AWS with its global footprint was uniquely positioned to solve this challenge.
"Today, we are giving satellite customers the ability to dynamically scale their ground station antenna use based on actual need. And, they will be able to ingest data straight into AWS, where they can securely store, analyse, and transmit products to their customers without needing to worry about building all of the infrastructure themselves." AWS Ground Station's self-service graphical interface makes it easy to identify antenna locations and communications windows, and schedule antenna time.
This enables customers to review confirmed times in the console and cancel or reschedule prior to the scheduled contact time.
Because many AWS Ground Station antennas are co-located with AWS Regions, customers have low-latency, local access to other AWS services to process and store this data.
The company offers an example where a theoretical customer could use Amazon EC2 to control satellites and downlink data; store and share the data in Amazon Elastic Block Store (Amazon EBS), Amazon Elastic File System (Amazon EFS), or Amazon S3; use Amazon Virtual Private Cloud (Amazon VPC) for secure communications between Amazon EC2 instances and the AWS Ground Station antenna gateway; find real-time business insights with Amazon Kinesis Data Streams and Amazon Elastic Map Reduce; apply machine learning algorithms and models with Amazon SageMaker; add image analysis with Amazon Rekognition; and improve data sets by combining satellite data with IoT sensor data from AWS IoT Greengrass.
AWS customers can combine these capabilities to build exciting applications that might use image recognition to identify and protect endangered animals, machine learning to predict faulty construction or industrial systems, or analytics to estimate oil production or assess agriculture yields in real time.