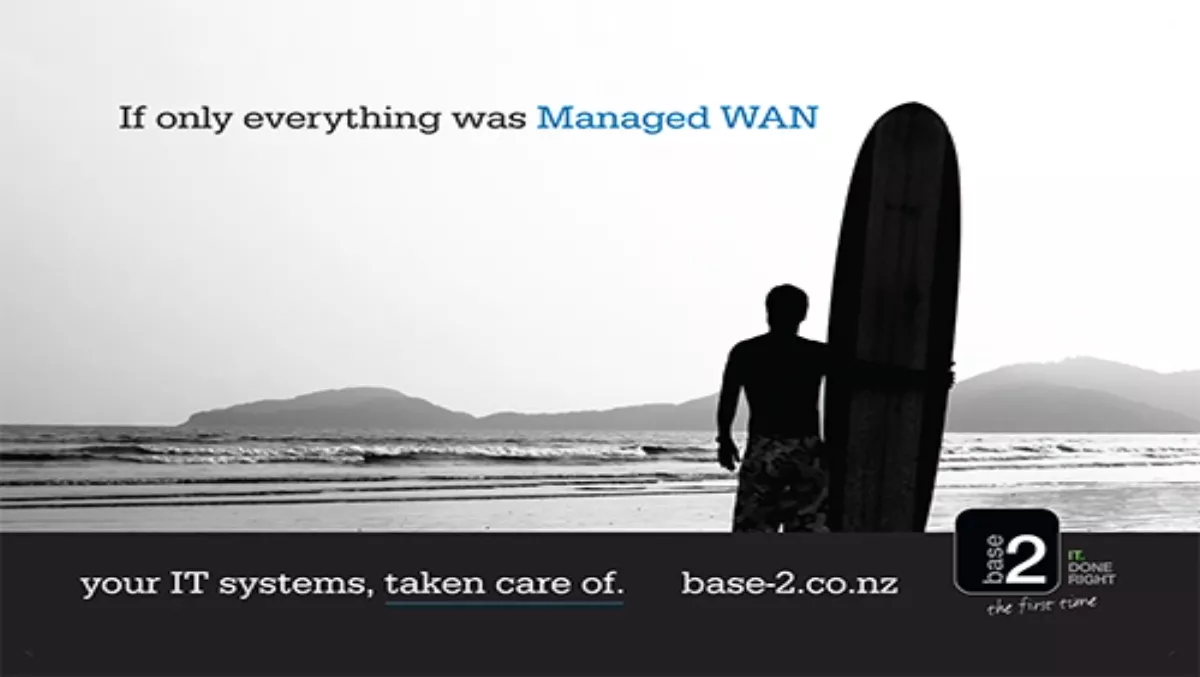 Base-2 declares war on Solarix's comfy position
Fri 7 Feb 2014
FYI, this story is more than a year old
National cloud system integrator Base-2 is said to be gunning for Solarix's Managed WAN customers.
Two factors are driving the importance of Managed WAN. Firstly the incredible growth of both public & private cloud solutions with New Zealand businesses of all sizes. Secondly the move to VoIP based phone systems, which can offer businesses significant cost savings on phone calls.
Both of these services rely upon the quality of the internet connection from the business to its providers.
Solarix has long been a specialist in this 'Managed WAN' space. One of its key differentiators being that it doesn't provide ICT integration, nor Data Centre space / Services nor cloud computing.
Greg Sharp, Managing Director, Base-2 sees this as an extraordinary opportunity. "Why would customers have their managed internet pipe with a different supplier to their cloud based infrastructure. The client is left holding the baby, while two suppliers blame each other."
Base-2 takes the exact opposite view to Solarix and has partnered with Vector to offer its enterprise customers and those from competitors like Solarix a fully integrated suite. This starts with branch offices on VDSL  right up to business grade fibre connections.
"Finally, somebody is going to take full responsibility, we see this saving time and money for the customer" says Sharp.
For more information about Base-2's managed WAN service click here.