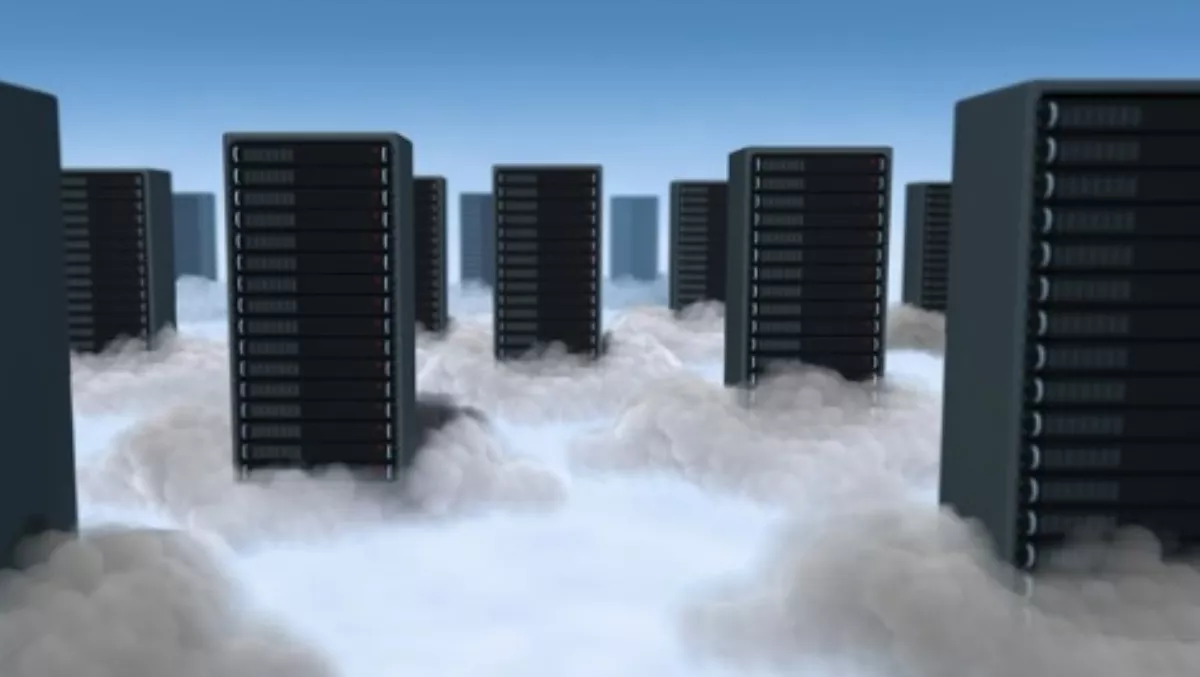 The biggest challenges and opportunities for the data centre
FYI, this story is more than a year old
Data Center operators are increasingly looking for ways to respond to dynamic market conditions as quickly and efficiently as possible,and this is fuelling various data center trends, according to Emerson Network Power.
"Data Centers are challenged not only to address evolving business demands, but to also provide energy efficiency, resource consumption and sustainability features in solutions and services.
"This is a shift for the industry, as data center managers are pushed to create innovative power and cooling strategies to make way for smarter, greener data centers designed for managed impact on the environment," says Gene Hayden, Emerson Network Power Asia Pacific vice president and general manager sales and marketing.
Emerson says cloud computing has become established in the data center ecosystem as most organisations already use some form of software-as-a-service (SaaS), and now cloud is poised to expand to become 'an engine of innovation'.
Cloud-based tools such as analytics, collaboration and communication are resulting in a growing number of organisations now managing hybrid environments where on-premise IT resources are supplemented with strategic use of cloud and colocation services.
In turn, cloud providers must demonstrate the ability to scale quickly while consistently meeting service level agreements.
"Cloud providers will drive innovation in the industry as they adopt technologies and practices that achieve high reliability at the lowest possible cost," Emerson says.
The need for organisations to deploy and scale applications faster while reducing risk and total costs is leading to integration and convergence moving beyond the IT stack to the systems that support that stack, says Emerson.
Most notably, data center facilities are now being designed and constructed from integrated, prefabricated modules.
This new approach to facility development has enabled organisations, such as Facebook, to develop fully customised, high performance data centers in 30% less time than it took using traditional construction processes, according to Emerson.
Technology systems aren't the only things experiencing convergence, with the telecommunications and IT industries moving closer together as voice and data services routinely consumed on the same device, says Emerson.
In fact, more than half of the participants in Emerson's Data Center 2025 project predicted at least 60% of telecommunications network facilities will be data centers by 2025, and 79% expect at least half of telecommunications companies to make colocation facilities part of their networks.
This convergence will drive more standardisation in the technologies used to support voice and data services and break down the silos that have traditionally existed between the two critical functions, says Emerson.
According to Emerson, virtualisation is one of the most significant trends in the last 20 years, and is becoming more significant as it moves beyond computing to networking and storage.
One of the key challenges for virtualisation is going to be hardware management, Emerson says, as most organisations lack the visibility to manage virtual and physical systems 'in concert'.
Data Center Infrastructure Management (DCIM) has emerged to fill this gap and early adopters are proving its value as data centers with DCIM recover from outages 85% faster than those without it, according to a 2013 study by the Ponemon Institute.
As organisations grow their use of analytics, location-based services, and personalised content, edge of network facilities will become critical in achieving competitive advantage, says Emerson.
Enterprises that don't address the networking issues related to the edge will find themselves unable to keep pace with the growth in network traffic.
Capitalising on this opportunity will require standard, intelligent and high availability infrastructure deployed close to users, says Emerson.
While downtime remains a critical risk for data centers, cyber security is becoming a more significant threat, according to Emerson.
Increasingly, data center and facility managers will have to work with their IT security teams to audit the technology and software of data center equipment to ensure security and evaluate the security practices of the contractors and service providers that have access to that equipment, says Emerson.
Hayden says, "Above all, the trends point towards the importance of building future-proof data centers, a mindset that we have long adopted at Emerson Network Power.
"The industry will always be challenged by increasingly complex demands on cyber security, risk mitigation, environmental compliance and a multitude of other factors, but the bottom line focus must always be on availability, efficiency and scalability of IT infrastructure."
Related stories
Top stories