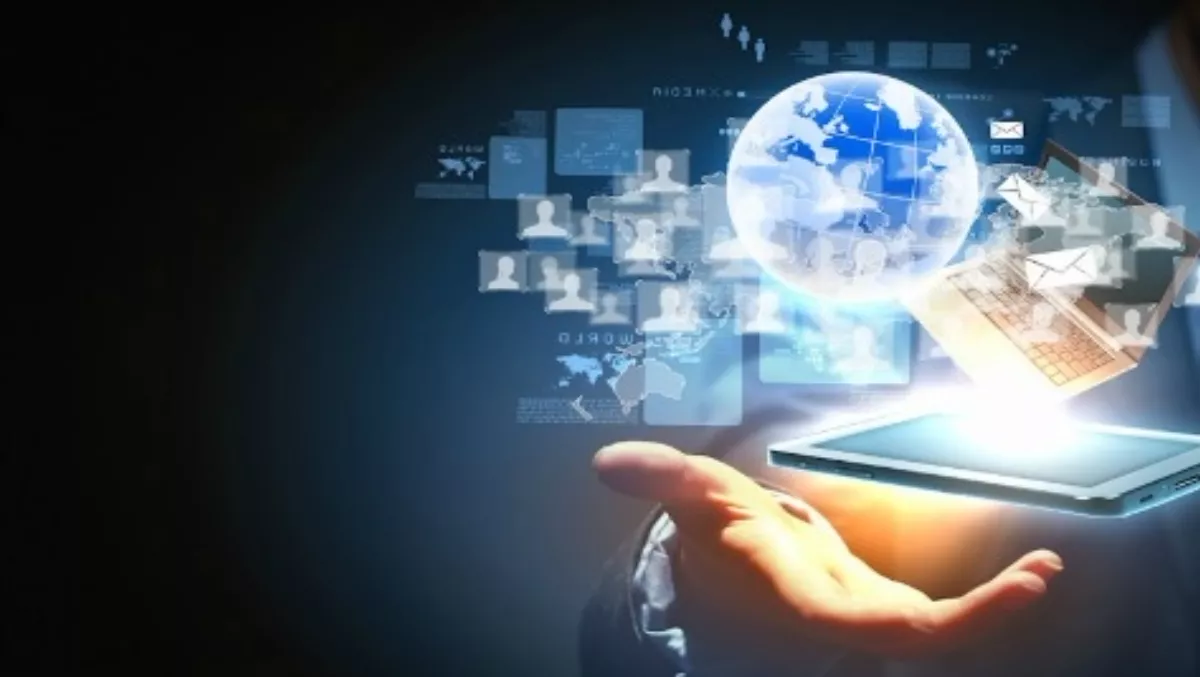 Borderless enterprise: the challenges it brings for IT
FYI, this story is more than a year old
The borderless enterprise comprises business users who are increasingly consuming cloud applications on mobile devices outside the perimeter of the enterprise network.
More often, business users are accessing applications that are hosted in the cloud, purchased by executives, not IT, as well as using their own devices to access the applications, over third-party infrastructure, which IT neither owns nor manages.
However, IT is still responsible for ensuring the end-user experience of all of those users regardless of how, when, where and what applications they are using.
Business solutions provider Fluke Networks says the phenomenon is being driven by the adoption of cloud, mobile devices and wireless access.
"This challenges traditional IT organisations because they cannot manage what they cannot see, or even control. Hence, a new approach to managing the end-user experience is required," says Bruce Kosbab, chief product architect at Fluke Networks.
"Knowing where the user is located, which network infrastructure is being traversed, and the location of the application, is key to managing the end-user experience," he says.
"Further, simplicity, implementation cost, and operational costs of monitoring solutions are key attributes for organisations to consider."
Fluke Networks says expansion of the borderless enterprise is increasing the difficulty for IT to ensure the end-user experience and business of its workforce.
Cloud technologies, particularly Software-as-a-Service applications, have enabled groups within the enterprise to treat the cloud as an IT vending machine.
In a borderless enterprise, business operations teams, sales, marketing, manufacturing, HR and the line of business (LOB) groups, can procure and implement their own applications, often without IT involvement.
"End users bypass the traditional IT process because they can, resulting in faster deployment and, arguably, increased business efficiency," the company says. "Yet when problems occur, IT is still required to solve them even though they may not have anything to do with the infrastructure being used."
In a borderless enterprise, finding someone to blame when things go wrong becomes more complex because business users are now involved in choosing and deploying applications and services without input from IT, leading to longer problem resolution time and greater business impact.
"This behaviour presents a significant risk to the business because if IT is not prepared to support and manage access to the SaaS applications, then finding and resolving problems is bound to take longer, resulting in a higher degree of impact on the business," Kosbab says.
"To avoid this situation, IT and the business must work together to establish a process and methodology that orchestrates the adoption of SaaS applications into the enterprise," he says.
"Outages, brownouts, and SaaS vendor interactions will inevitably occur, but establishing the processes upfront will help ensure that both IT and business stakeholders can cut down the time to respond to, and resolve, such events."
Fluke Networks says this dynamic is a blessing and a curse for IT in the enterprise because this agility comes at a cost and impact to what IT must do.
"Setting up a new server in a data center can take days or even weeks," Kosbab explains. "The equipment must be specified and ordered. Rackspace, power, and networking must be planned and made available. Installing the equipment must be planned and executed."
By contrast, Kosbab says, "in a cloud world, enterprises can create a new server anywhere in the world in just a few minutes.
"Cloud business models have changed the IT cost profile by enabling capacity to be purchased on an as-needed basis instead of over-provisioning upfront."
Kosbab adds, "Business managers can adopt new business applications more quickly with less planning because most of the infrastructure is delivered and managed by a third party SaaS vendor."
Kosbab says the impact on IT is that with greater agility comes higher expectations.
"The business expects you to double capacity next week, not next year. The business expects you to deploy a new application in weeks, not months," he says. "Once it is up and running, the business also expects you to troubleshoot user issues very quickly. This can be made possible using cloud."
Kosbab says borderless enterprises require new IT skillsets.
"The people managing your on-premise infrastructure may not be the right people to manage your cloud infrastructure," he says. "And, the story is the same for the tools, help desk, and problem resolution processes you employ.
"Everything is new and yet everything is needed at cloud speed."
To get smart in the borderless enterprise in 2015, organisations must look at measuring the true end-user experience regardless of location, measuring service level agreements of SaaS providers, establishing standard operating procedures for adopting cloud technologies and applications and choosing tools that work together, participate in their ecosystem and serve their IT objectives.
"Fluke Networks provides tools for enterprise network support teams that are tasked with ensuring that their business users can efficiently access the applications they need to do their jobs," Kosbab says.
The company provides solutions that cover the network support spectrum, from troubleshooting the Wi-Fi access layer to monitoring application performance in the data center.
In 2015, Kosbab says the company is looking to expand its portfolio to provide visibility into the quality of access to Software-as-a-Service and hosted applications.
Related stories
Top stories