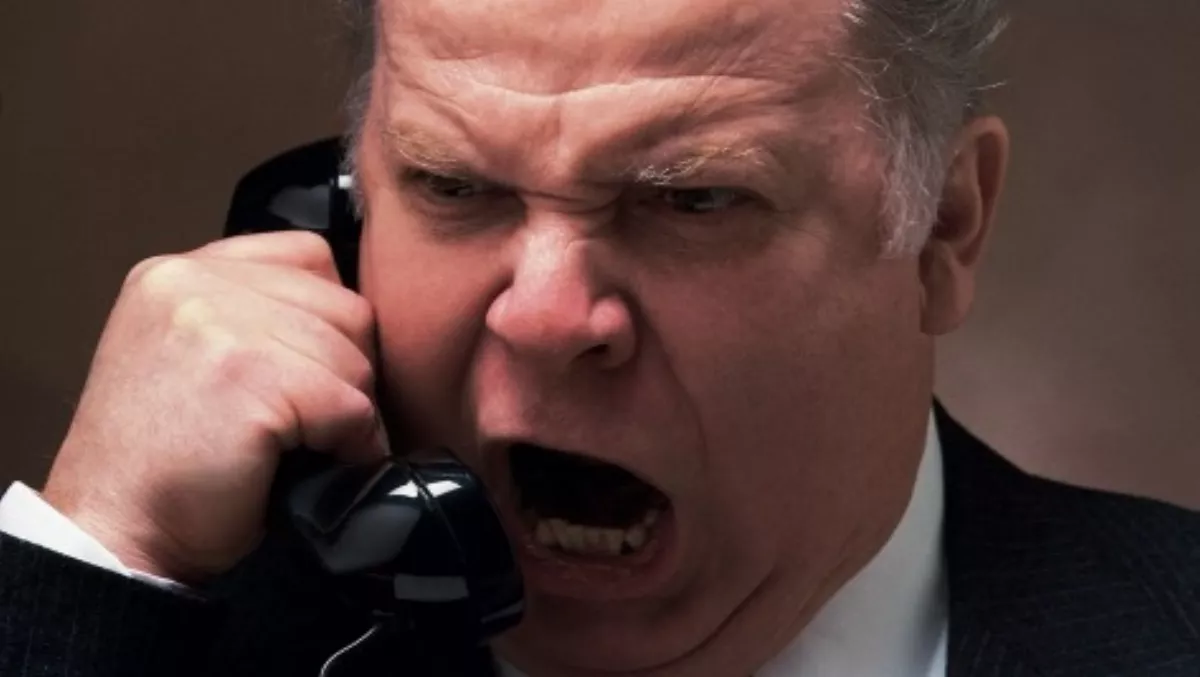 'Bullying' and 'threatening': Global Mode debacle fires up again
FYI, this story is more than a year old
The global mode debacle looks set to rumble on for some time, after CallPlus joined Bypass Network Services Limited (BNSL) in standing firm against demands that global mode services be switched off.
Earlier this month, Sky, Lightbox, TVNZ and Mediaworks took aim at local ISPs offering global mode and similar services, with a legal letter from Buddle Findlay ordering ISPs to stop providing access to the services.
The move has been widely panned, with Consumer New Zealand deeming it 'simply protectionism of old content distribution models'.
The ISPs had until yesterday to respond to the Buddle Findlay.
BNSL fired back at Sky, Lightbox, TVNZ and Mediaworks, noting they had been providing the service for two years.
"In all that time, none of your Big Media Gang have ever written to us," BNSL CEO Patrick Jordan-Smith says in a response letter to Buddle Findlay. "We assumed they were ok with Global Mode and we continued to spend money innovating the facility and providing innovative New Zealand ISPs with a service that their customers were telling them they wanted – a service that lets people pay for content rather than pirate it."
Jordan-Smith says BNSL was 'shocked' by the cease and desist letter from Buddle Findlay. The company heard about the letter through media, after a press release announcing the move was sent to media late on the day before Good Friday – prior to the ISPs receiving the letters.
"To receive without warning a grossly threatening legal letter like that from four of the largest companies in New Zealand is not something we are used to," Jordan-Smith says in his letter.
"It smacks of bullying to be honest, especially since your letter doesn't actually say why you think we are breaching copyright.
"Your letter gets pretty close to the speculative invoicing type letters that lawyers for copyright owners sometimes send in the US 'pay up or shut down or else we are going to sue you'! Not fair."
Jordan-Smith says the company has invested in innovating Global Mode over the past two years on the understanding that geo-blocking to allow people to digitally import content purchased overseas is 'perfectly legal'.
"If you say it is not, then we are going to need a lot more detail from you to understand why.
"Simply sending us a threatening letter, as frightening as that may be, does not get us there and is not a fair reason for us to shut down our whole business."
Meanwhile, CallPlus, parent company to Slingshot, Orcon and Flip, says it rejects the 'vague assertions' made in the Buddle Findlay letter, and is seeking clarification of their claims.
"We stand by our strongly-held belief that access to the internet via Global Mode is completely legal, and believe threats of legal action from this gang of big media companies are just an attempt to restrict consumer choice in favour of their profits."
The company again called out Lightbox's parent company Spark, for its role in the furore, referring to Sky, Mediaworks, TVNZ and Sky – rather than Lightbox, the company officially behind the action.
"New Zealand consumers simply don't want to have limited content options, and to pay more for goods and services in New Zealand – whether it be for digital content, books, DVDs or software – than our overseas cousins."
Callplus says it's glad to see Bypass, who supply the Global Mode service to CallPlus and other ISPs, 'have not caved in to these unfair demands so that together we can keep Global Mode going for the benefit of Kiwi consumers'.
Related stories
Top stories