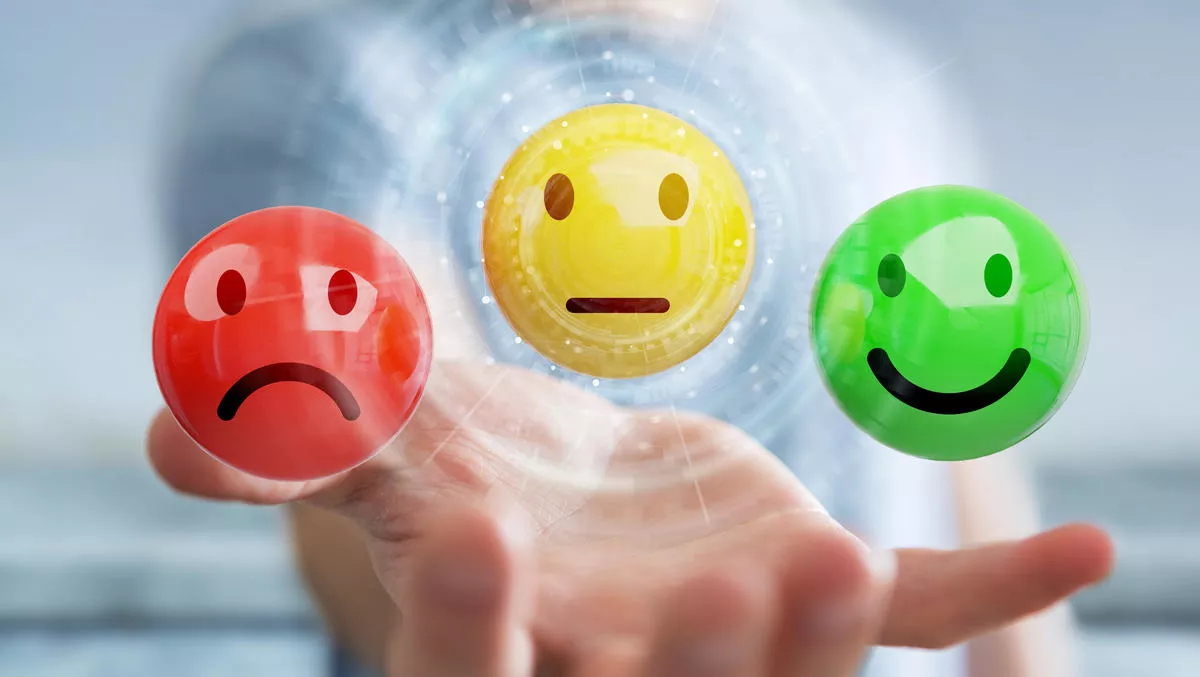 Businesses must understand the link between empathy and personalisation
FYI, this story is more than a year old
Empathy and personalisation are two key modes in which businesses can gain trust with and form better relationships with customers, according to a new Genesys survey.
According to the study, 71% of people notice more personalisation in customer experience thanks to technology, but only 52% of consumers feel they're treated with empathy.
Only 21% of survey respondents say their customer service experiences have become much more personalised and half of those surveyed (50%) say their experiences are only somewhat more personalised.
While Australian views on personalisation were in roughly in line with the global average, New Zealand stood out as believing interactions were less personalised (33%).
Genesys states that while many consumers say customer service experiences have become more personalised, others believe they have not yet reached their full potential and this offers an opportunity for companies to make a name for themselves.
Despite the increase in personalisation in customer service, only half of respondents feel they are shown empathy when contacting an organisation to resolve an issue.
Furthermore, participants sense this lack of commiseration from companies with which they regularly do business.
The Genesys survey also highlights the different demographics and their varying responses.
For instance, younger consumers especially recognise the benefits of personalisation. Three-quarters of millennials (76%) and gen zers (76%) in the survey said customer service experiences have become more personalised in the last five years, compared to 69% of gen xers and 66% of boomers.
Consumers of varying ages expect different levels of empathy, with older generations wanting more understanding from organisations. While most gen zers (63%) believe businesses work to resolve issues with empathy, only half of gen xers (50%) and even fewer boomers (47%) feel the same, the survey shows.
In addition, more than three in five parents (61%) say companies show empathy when resolving an issue, significantly more than their child-free peers (48%).
The survey data also shows that the degree to which consumers recognise personalised service varies depending on where they live.
While consumers in Germany (77%) and the UK (75%) are the most likely to say that customer service has become more personalised in the past five years, a third of those in other regions think service has become less personalised.
US respondents were the most likely to say they experience empathy from their service providers (58%). It's the reverse in Germany (47%) and Japan (40%), where less than half said the businesses they deal with feel their issues.
City dwellers (58%) are considerably more satisfied with the level of empathy they receive than participants in the suburbs and rural areas (both at 49%).
As for the ANZ region, when asked whether they felt organisations empathised with them, Australian respondents were in line with the global average across almost all demographics.
Slightly more generous, 57% of New Zealanders felt that organisations they contacted regularly empathised with them, up 5% on the global average and higher across many of the demographic bands.
In line with other regions, both Australian and New Zealand gen z and millennials feel that technology has enabled more personalisation in their customer service experience in the last five years up to 80% of millennials in New Zealand compared to an average of 67% for all age groups, and 79% of millennials in Australia compared to the national average of 70% for all age groups.
When asked if consumers feel the organisations they regularly do business with empathise with their situation or the issue, urban Australian and New Zealand respondents were more vocal in their displeasure as compared to their regional counterparts, at 40% and 41% respectively, down from both the national and multi-country location averages.
Genesys chief marketing officer Merijn te Booij comments on this phenomenon. Booji says, "Businesses that recognise the inextricable link between empathy and truly personalised experiences hold the key to establishing customer trust and long-term loyalty especially as we navigate the longer-term impacts of COVID-19.
Genesys gauged the sentiments of consumers in six countries: Australia, New Zealand, Germany, Japan, the United Kingdom (UK) and the United States (US).