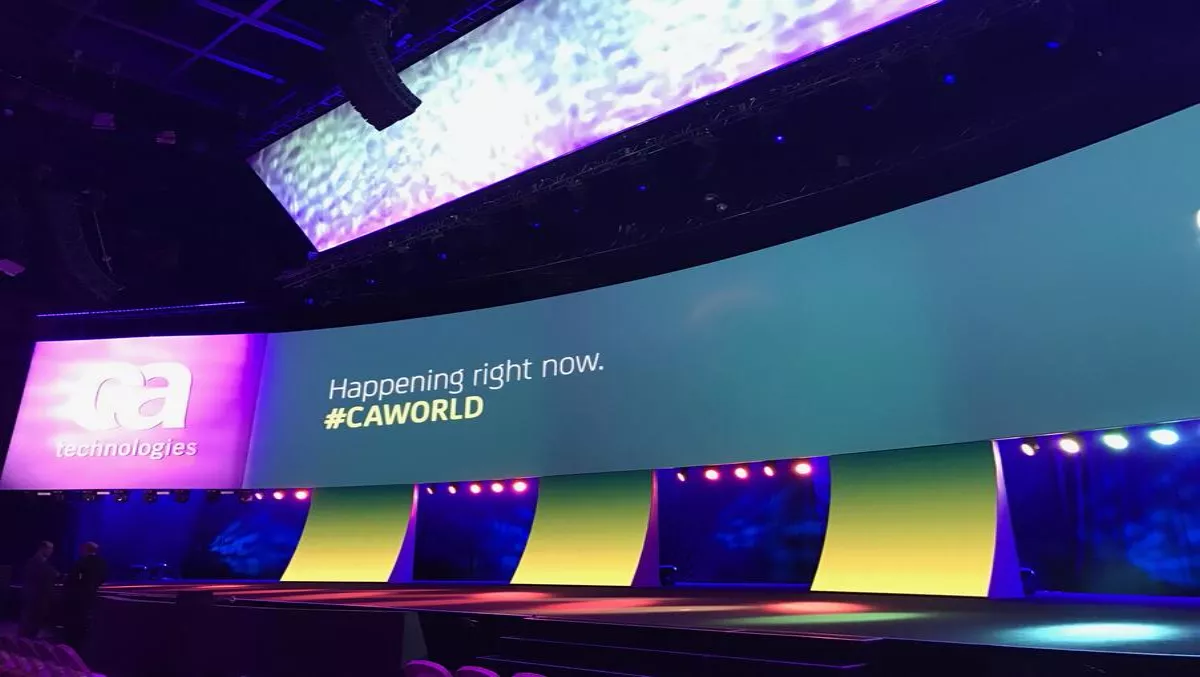 CA World 2016: Getting the edge in the application economy
By Shannon Williams,
Thu 17 Nov 2016
FYI, this story is more than a year old
The first day off CA World 2016 has officially kicked off this morning, with a staggering 5000 keen conference goers packing into the convention centre at the Mandalay Bay Resort & Casino is Las Vegas.
Attendees will be given the opportunity to get first-hand insights from a wide range of speakers, including CA Technologies CEO Mike Gregoire, who will kick off today's keynote, Captain Scott Kelly, history-making U.S. astronaut & retired U.S. Navy Captain, and Otto Berkes, CTO of CA Technologies.
The conference has a packed agenda, with over 600 sessions, labs, certifications and academies for attendees to take part in.
The theme of the day is the application economy – and how businesses across the world can get the edge.
Gregoire aims to help businesses seize the opportunities of the application economy - a world where software is 'crucial to global business' and application development is the 'engine of innovation'.
"Software has the power to accelerate ideas. To be a catalyst for brilliance, and a unique source of competitive advantage. But it's up to us, as a community of technologists working in partnership, to bridge the gap between big ideas and world-changing outcomes," Mike Gregoire says.
The lineup also includes Robert Stroud Principal Analyst, Forrester Research, Margo Visitacion Vice President, Principal Analyst Forrester Research, Mark O'Neill Research Director, Gartner, Nicole Forsgren Director of Organizational Performance and Analytics, Chef, Lori Robinson Vice President, Research, Gartner, author Gene Kim, and John Grim Investigative Response Team Lead Verizon RISK Team
Whether business leaders need to streamline app development, better manage large, complex infrastructure or securely integrate new and legacy systems, CA World will gives business leaders first-hand knowledge, insights and expertise to accelerate their business' digital transformation and thrive in the new application economy.
"Software is the new driver of business value. It's how your organisation becomes smarter, faster, more agile and more profitable," CA Technologies says.
"In our increasingly connected world, digital transformation is both a competitive necessity and an incredible opportunity—and now is the time to seize it."
Stay tuned for further updates, including CA Technologies CEO Mike Gregoire's keynote. Techday is live from the event.