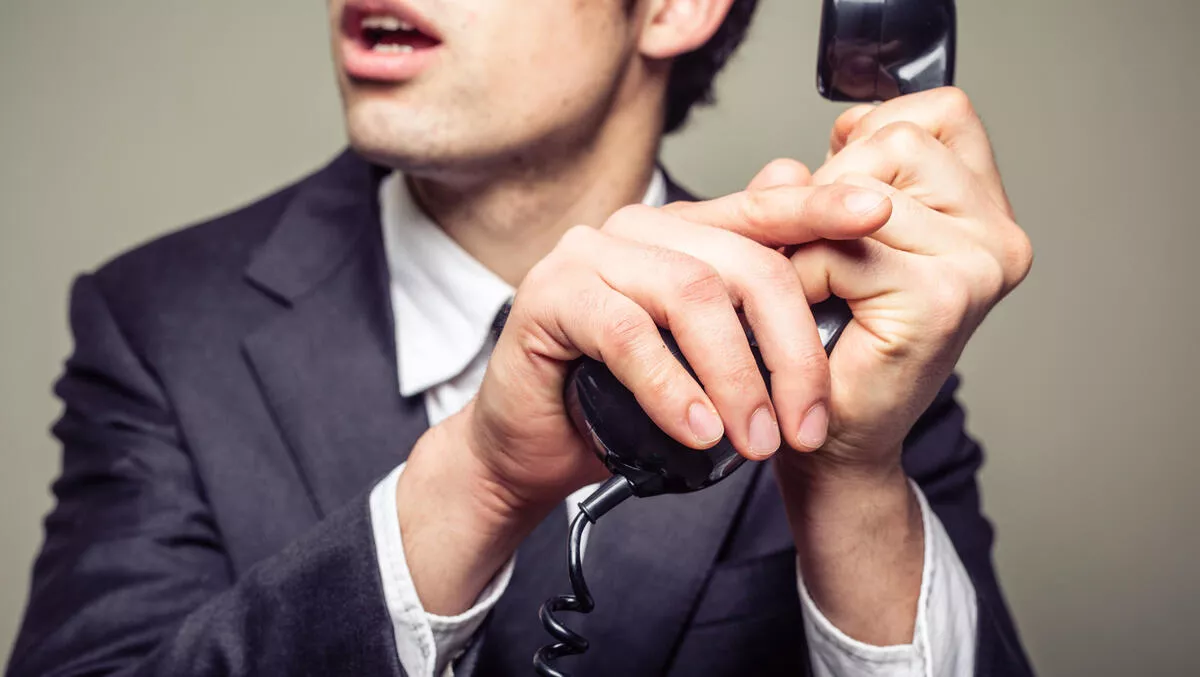 CEO's riverside pitch for XT - video
03 Jun 2010
FYI, this story is more than a year old
Telecom's CEO will front a new television advertising campaign in an effort to revive the public perception of its troubled XT Network.
In the 60-second advertisement CEO Paul Reynolds strolls along the side of the Greenstone River in Otago, asking customers to give the network another chance. "You know, the thing I really admire about New Zealanders is your fearlessness – it's that almost mad 'give it a go' mindset. And when it all goes pear-shaped – as I found out lately – there is that old Kiwi 'pick yourself up by the bootstraps and give it another go' sort of thinking," he says in the advert.
The advert ends with his mobile phone ringing and Reynolds pretending that it doesn't work. It's a quirky acknowledegment that XT has become synonymous with outages and it's a nice touch that the company can take the proverbial.
But as Reynolds strolls along the riverside, kitted out in his fly fishing gear, alone in the gorgeous empty landscape pronouncing in his thick Scottish burr about how gutsy us Kiwis are, it all feels a bit Monarch of the Glen. I guess because the most severe outages were in the South Island it made sense to set the advert there. But those heroic shots of the river look like they've been taken straight out of that Pure New Zealand advertising campaign a few years ago – it's a tourist's view of New Zealand, not a local's. There's also a whiff of elitism; fly fishing isn't a cheap hobby (you can pay as much as $1500 a night at a trout fishing lodge), so it will be interesting how it will go down given all the adverse publicity around Reynolds' $5 million salary.
That's probably not the perception that Telecom is hoping to convey. Telecom head of external media Mark Watts says it about showing off XT's coverage. "There's also the symbolism of him in a remote river area walking and talking on his XT phone, and I can tell you Vodafone doesn't work there."
When asked if XT's coverage is now the 97% population coverage touted at launch, Watts replied "I'm not going to get into percentages."
He says that Reynolds is fronting the campaign because he fronted up during the XT outages, so it made sense for him to star in the advert. "During the dark days of January and February he was pretty upfront in apologising and explaining and talking about what we were doing, so I think it feels right that he's talking directly to our customers at this time in that way."
Watts says that most existing customers of XT remained loyal throughout the outages and, as was announced at the 7 May financial briefing, it even acquired customers. There were 128,000 net additions to the network in the last quarter, bringing total number of subscribers to 595,000 by the end of March (of course that was also part of the problem with the network – so many new customers it couldn't cope).
The network hasn't been marketed for four months and part of the new campaign is a 30-day no risk trial. This means that prepay customers who sign up to an eligible two-year plan for any XT mobile and/or broadband data stick can return the product within a month if they are not happy and receive a refund.
Watts says that XT is now operating as it should, although it would be impossible to rule out any outages in future.
"Hand on heart, if you're asking am I promising that from here to the end of doom that it will always work 100% all the time, I wouldn't stand up in a court and say that, and no network operator would. But it's working as it should and we've worked pretty hard to get it to that point, and that's one of the things about tonight's campaign."
The advert will screen on television tonight for the first time during the news hour.