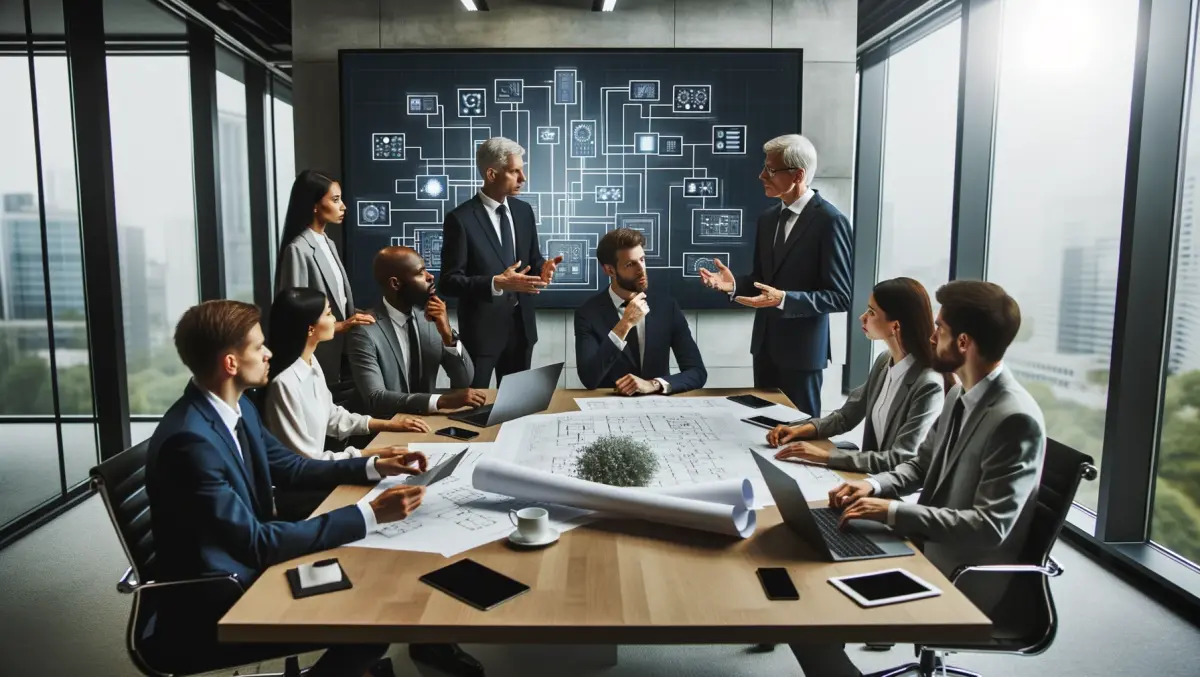 Cisco unveils world's first AI-powered voice assistant for the workplace
FYI, this story is more than a year old
Cisco has unveiled the world's first enterprise-ready voice assistant for meetings, powered entirely by artificial intelligence.
AI voice assistants are commonly used by hundreds of million of people to check the weather and directions but until now, they have been none that have helped people at work.
At Cisco Partner Summit this week the company announced Cisco Spark Assistant, which is the latest innovation on its Cisco Spark Platform.
The company says it delivers 50 billion minutes of meetings every year and as a result it has optimised artificial intelligence for the conference room. Cisco Spark Assistant is designed to help customers have meetings that run more smoothly.
Behind the scenes, machine learning technology from Cisco-owned MindMeld, speech recognition, natural language understanding, question answering and dialog management power the Assistant.
Rowan Trollope, SPV and GM of Cisco's Applications Group, says over the next few years AI bots will be part of work teams.
When they do, people will be able to ditch the drudgery of meeting setup and other logistics to become more creative than ever. The future of great meetings is Spark with AI and our partners have an incredible opportunity to help customers take advantage of this game-changing technology.
Cisco Spark Assistant will be released in stages from early next year. A small group of customers will use select features as part of the first phase.
"We now can provide a familiar voice-activated technology that many consumers are already using in their homes into our enterprise customers and enhance their meeting experiences," comments Viju CEO Jim de Poortere.
In phase one, users will be able to start meetings without typing or dialing by using these three phrases:
"Hey, Spark. Join the meeting."
"Hey, Spark. I want to start the meeting."
"Hey, Spark. Let's get started."
They will also be able to join either their own Cisco WebEx personal meeting room or a coworker's room:
"Hey, Spark. Call my meeting room."
"Hey, Spark. Call Victor's PMR."
"Hey, Spark. Call Michael's meeting room."
And call anyone within the organisation through the following voice command:
"Hey, Spark. Call Sydney."
Finally, conclude the Cisco Spark endpoint by saying:
"Hey, Spark. End the meeting."
Cisco says that its Spark Assistant will use feedback from the trials to learn and make itself smarter. In future, it will be able to do more tasks such as assigning action items and creating meeting summaries.
"Spark Assistant takes advantage of our meeting room endpoints' industry-first advancements such as intelligent proximity, speaker tracking and real-time face recognition. These let it see and hear. As a result, Cisco Spark Assistant knows who enters the room, who leaves the room and who is speaking," the company explains.
Cisco Spark Assistant will be rolled out on the Cisco Spark Room 70, which is a replacement for the popular MX800 video system. Cisco Spark Assistant will be available across all Cisco Spark clients and hardware devices over time.
Cisco Spark Room 70 features 70" 4K screens; industrial design and 5k cameras into an NVIDIA Jetson platform.
"Combined with the Cisco Spark Room 70 product, we see significant opportunities in simplifying collaboration experiences utilizing Cisco's video and Spark-enabled devices. As Cisco continues to innovate and develop these integrated hardware and software solutions, we can also enhance our relevance with the line of business decision makers," de Poortere concludes.