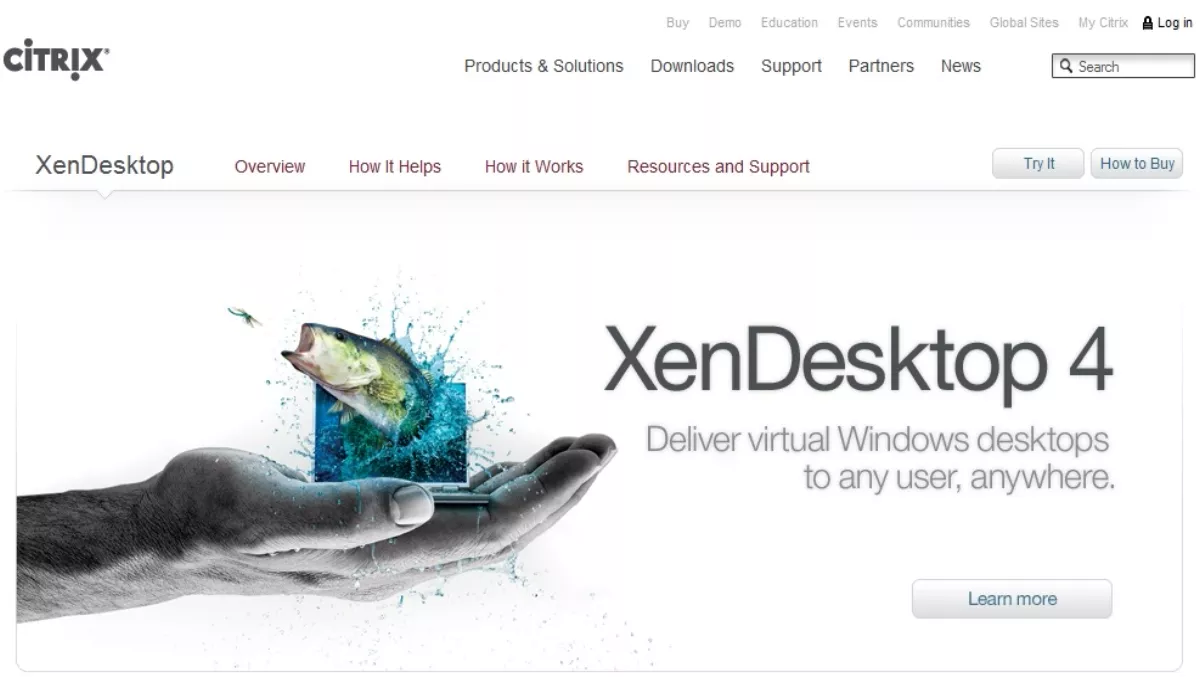 Citrix virtualisation gets mobile
Fri 27 Aug 2010
FYI, this story is more than a year old
Citrix has unveiled a new version of its XenDesktop that extends desktop virtualisation to enterprise laptop users with the addition of two new technologies.
Citrix XenClientA bare-metal hypervisor that runs directly on the laptop, enabling users to have work/personal operating systems run side by side in isolation.
Citrix XenVaultSoftware that automatically saves and data created by corporate applications in an encrypted directory. This is particularly useful for contractors/employees in a Bring Your Own Computer (BYOC) program who use laptops not owned by the company.
"Together, these two technologies make it easy for IT to incorporate mobile laptop users into a unified enterprise desktop virtualisation strategy with unparalleled security and simplicity – including corporate-owned laptops managed by IT, as well as user-owned devices brought in by contractors or employees in a BYOC (bring your own computer) program," said Citrix.
Al Gillen, Program Vice President, System Software, IDC, explained, "For desktop virtualisation to be adopted in a mainstream way across the entire enterprise, mobile users are a critical use case that has so far not been fully addressed. Technologies like Citrix XenClient that can deliver the control, security and centralised management for IT while providing the personalisation and flexibility that users want, should help propel desktop virtualisation into a strategic initiative in enterprises large and small."
The new XenClient and XenVault technologies will both ship in the new XenDesktop 4, Feature Pack 2 release at the end of September.
More information is available here.