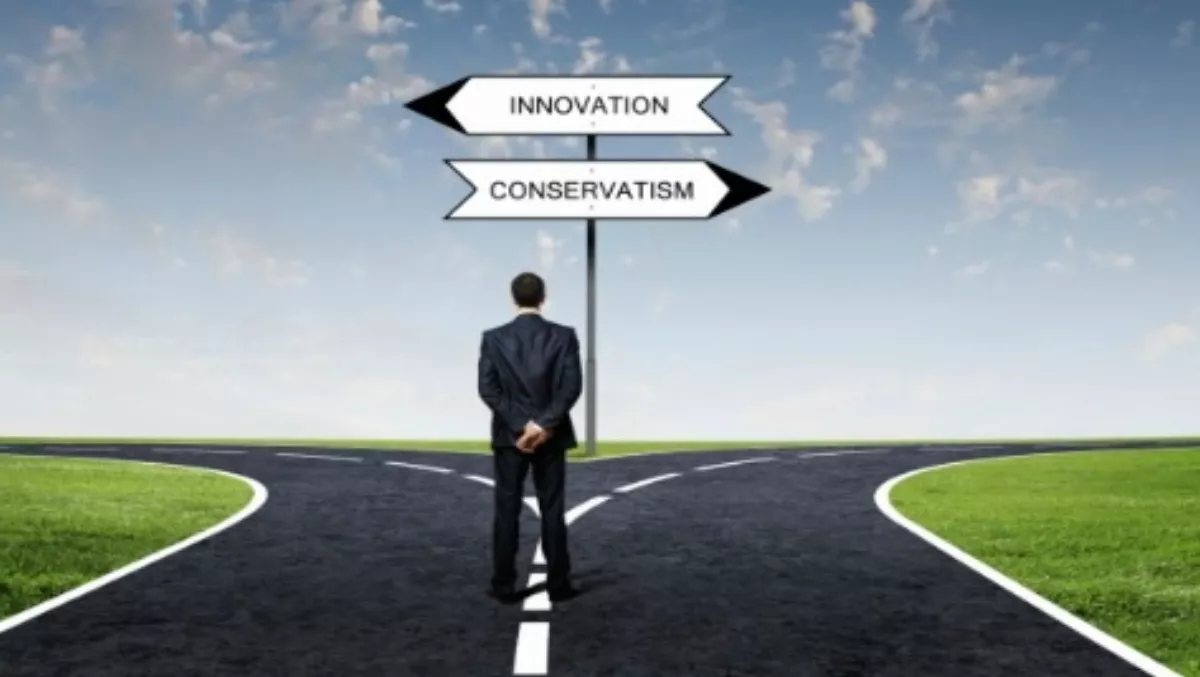 Cloud software - Is an integrated suite better than specialist tools?
Fri 31 Oct 2014
FYI, this story is more than a year old
NetSuite has announced an increasing number of Australian companies are moving away from standalone accounting software like MYOB and Xero and opting instead for NetSuite's integrated cloud business management software suite.
NetSuite is a leading provider of cloud-based business software. Their aim is to provide an integrated tool that manages almost all parts of the business including financials, ERP, e-commerce, HR and more. The company says the integrated suite can provide greater functionality, efficiency and capacity for growth over choosing multiple specialist tools.
However, the question remains: is a generalist suite really better than multiple specialist tools?
According the NetSuite, the integrated cloud suite comes with a whole slew of benefits for businesses.
Companies no longer have to manually re-key data on different applications about customer relationship management (CRM), inventory, e-commerce and other core business processes, says NetSuite.
"The problem with two systems being integrated is one set of data is always out of date," says Zach Nelson, president and CEO, NetSuite. "Suites like ours solve data syncing problems."
With the integrated model instead of MYOB plus other solutions, businesses have automation and real-time visibility in business metrics, and stronger business growth due to the fact that there aren't the limits that come with on-premise business accounting software.
"MYOB and other business accounting software can make sense for a small company just starting out, but it can't keep up as the company grows and adds new users, products, customers, markets and revenue streams," says Mark Troselj, managing director of Asia Pacific and Japan for NetSuite.
"We've seen time and again how MYOB defectors in numerous industries have thrived in the cloud after coming to the realisation that they didn't have the right solution to enable their next stage of development," he says.
The integrated suite could encourage companies to put effective new strategies in place as it enables hyper-customisation. When you're using one application, you can take advantage of the fact that data is in multiple parts of the same system.
For instance, if an organisation is using the same suite instore as their online store then customers can buy something online and pick it up from their local store. Furthermore, the company can see what is in demand in different areas as well as specific customers and respond accordingly.
The point still stands, however, that this is a generalised service. Those who choose to use an integrated suite pass up the opportunity using bleeding edge and innovative tools in specific fields.
It seems unlikely that NetSuite can provide the same innovation as multiple specialist firms with laser like focus. With an integrated suite everything is, arguably, second rate.
NetSuite could only ever be 'fast follower' as opposed to being at the helm of bleeding edge technology that paves the way for productive new business practices.
The question then becomes: does the advantage of one integrated system outweigh the fact that each of the components might not be as innovative and transforming as a number of specialist tools combined?