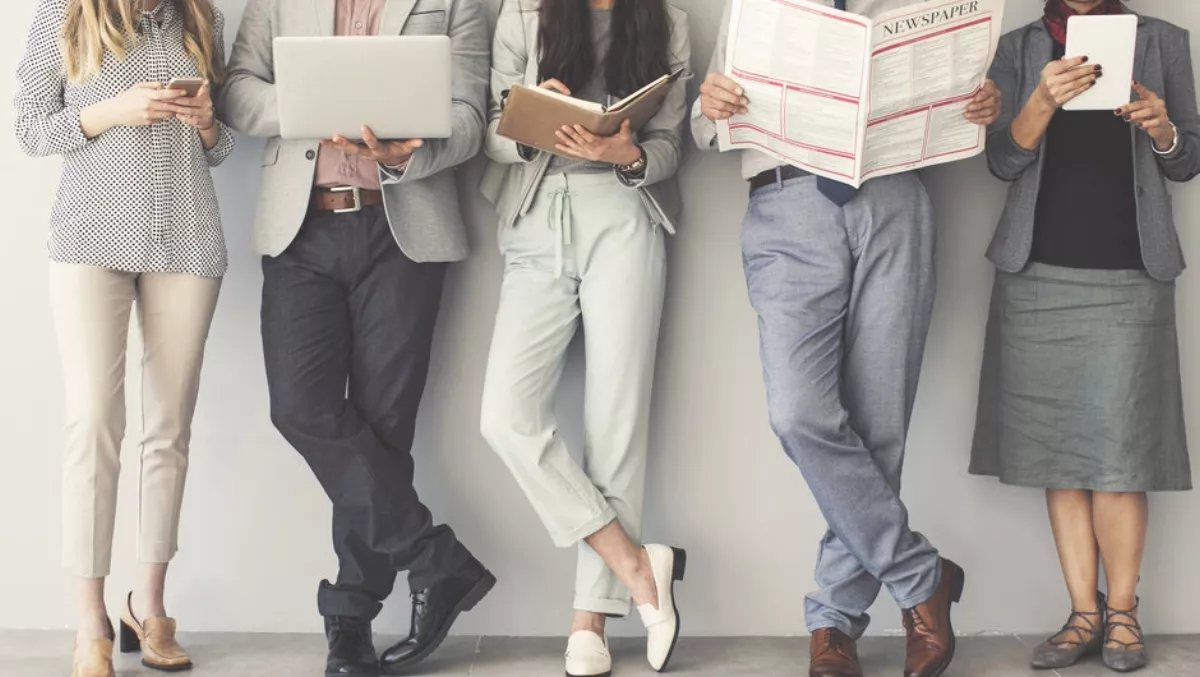 Companies seeking digital transformation should focus on people
FYI, this story is more than a year old
Digital transformation is shattering the foundations of modern business practices around the world – but Tech Leaders NZ says there needs to be more focus on the people.
It's no secret that automation and artificial intelligence technologies (among others) are taking over many jobs that were once performed by people. While this will eventually make some human-driven roles obsolete, Tech Leaders NZ chairperson David Kennedy says it will also create new jobs that will require different skills.
However, digital disruption is moving at such a rapid pace that companies need to be able to act accordingly in order to keep up.
"For many businesses, their current staff may not possess the new skills that are going to be required in the future, so they must consider how they will future-proof their workforce," says Kennedy.
"One way for companies to ensure they have an adaptable workforce is to adopt a capability framework as a way of measuring and managing their human resources. Capability frameworks focus on continuous learning and future potential.
Kennedy says technology leaders from some of New Zealand's largest organisations recently discussed how capability frameworks can enable organisations to keep up with changes.
"The rapid rise in technology is changing the nature of work for many businesses. While these technological developments lead to increased productivity for companies, organisations are now struggling with how to keep their staff employed, engaged and able to do the changing roles required of them," says Kennedy.
"The challenge is for businesses to prepare a future workforce which is highly adaptable. This involves ensuring that there is the infrastructure in place for people to upskill on-demand, without major time commitments. In order for businesses to manage their future workforce, they need to understand the skills and capability possessed by their current employees, so they adapt them to meet their changing needs.
Kennedy says that in the past competency frameworks have been the way in which many organisations structure and manage their human resources. However, competency frameworks based on a person's current skills can be cumbersome and complicated. Comparatively, capability frameworks are about continuous learning and potential – what someone is capable of doing in the future and their ability to get to certain outcomes.
"We recommend the large organisations should create the CV of the future. They need to articulate what they think are going to be the most valuable skills and attributes their employees may need going forward," Kennedy says.
"TechLeaders recognise that there is a need for education providers to offer quick, online and flexible micro-courses to upskill people who are the already in the workforce. While NZQA is working to introduce more micro-credentials into the market, education providers should move rapidly to pilot micro-training that may not need full NZQA credentialing to provide value," Kennedy says.
"It will be incumbent on large organisations to clearly articulate capability development areas needed to provide guidance to education partners.