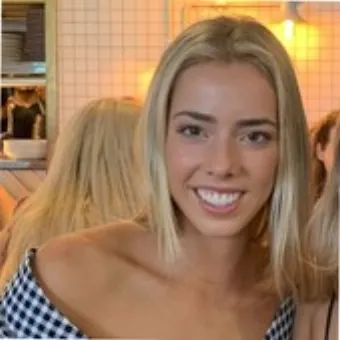 By Kaleah Salmon, Journalist
Leaders in the creative industry have agreed that embracing automation is now essential in production. This was the tone of discussions during the inaugural Henry Stewart Creative Production Los Angeles event.
Storyteq, the Gartner award-winning technology arm of Inspired Thinking Group (ITG), was among the numerous industry leaders present, proposing the use of advanced technologies, like its AI-powered Creative Automation engine, to transform outdated production processes and support human creativity.
The event served as a platform for key industry thinkers to collaborate and network, addressing vital topics such as the critical role of automation in enhancing human brilliance rather than replacing human creativity and the evolution of AI in creative production.
Amongst the keynote speakers was Ken Madsen, ITG's Chief Marketing Technologist. He shared his viewpoint on the changing industry landscape, elaborating on why the traditional 'one-size-fits-all' approach to production proves ineffective in satisfying the massive customer demand for localised, personalised content across a myriad of channels.
Madsen expressed excitement about participating in an event that gathers like-minded and inspiring individuals, especially during a period of challenges in the creative industry. He highlighted the increasing demand from customers for captivating visual content. He emphasised that traditional creative production methods are no longer adequate for brands that need to produce a higher volume of content quickly.
He stated, "It's fantastic to be part of an event that brings together so many like-minded and inspiring individuals, particularly at a time when the creative industry is facing a number of unique challenges."
"Customer demand for engaging visual content is growing rapidly, and traditional methods of creative production are no longer sufficient for brands who need to create more content faster than ever before."
Madsen stressed the critical importance for brands to adopt technology, stating that automation has shifted from being a desirable option to an absolute necessity. He pointed out that brands failing to integrate this technology into their operations will lag behind.
Madsen also highlighted ongoing innovations in Storyteq's Creative Automation, specifically mentioning BrandCore. This tool aims to harness the potential of AI, providing marketers with a secure and practical means to generate brand-consistent creative content on a large scale.
Madsen said, "Automation has gone from 'nice to have' to an absolute essential, and brands who have yet to embrace this technology in their operations will be left behind."
"At Storyteq, we're constantly working on new innovations within our Creative Automation offering, including BrandCore, which is set to unlock the power of AI and make it a safe, usable tool for marketers to deliver brand-compliant creative content at scale."
Creative Production LA successfully brought together managers, directors and key figures from the global world of creative and content production. It also hosted representatives from several household brands, including Amazon, Apple, Kellogg's, Sony Pictures, and Adobe.