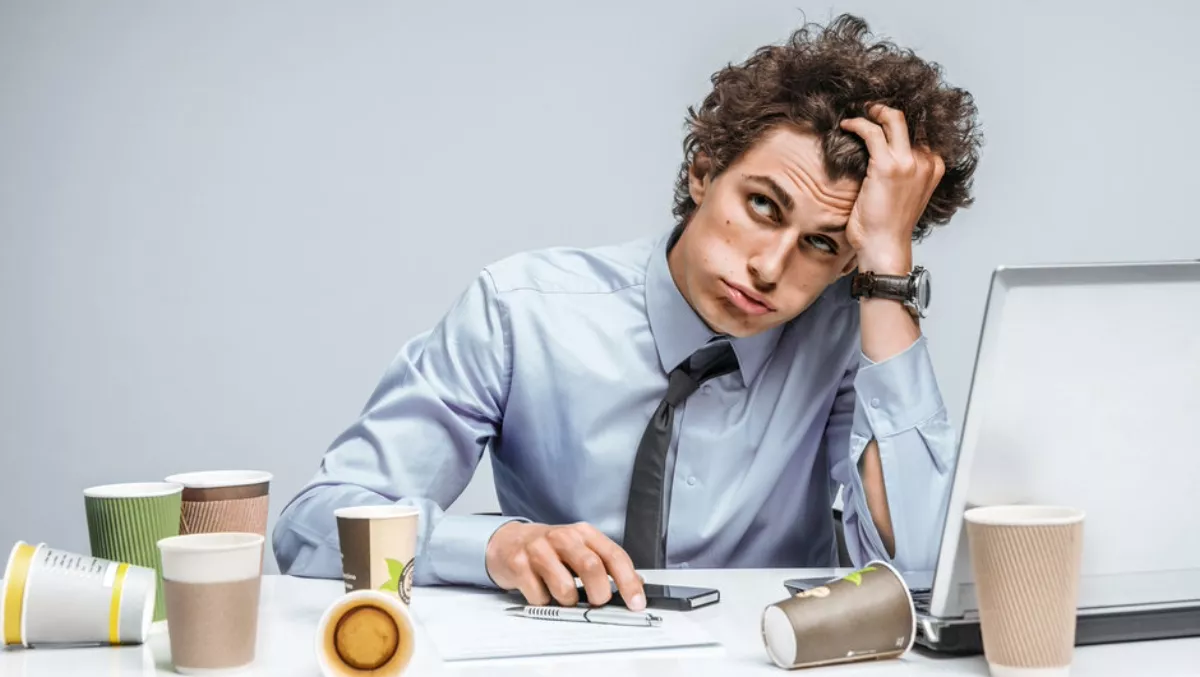 'Data driven' is nothing more than a slogan for many businesses
FYI, this story is more than a year old
'Dark data' – the kind of data that organisations have but don't necessarily have the resources to take advantage of it, makes up more than half of a typical business, according to research released today from Splunk.
The State of Dark Data Report suggests that 55% of an organisation's data is dark data. That organisation either doesn't know the data exists, or they don't know how to find, prepare, analyse or use it.
Out of the 1300 global business managers and IT leaders polled for the report, 76% felt that 'the organisation that has the most data is going to be the winner'.
Despite data being a highly sought commodity, actions that leverage data are often left behind. The report found that 56% of respondents admitted that 'data driven' is nothing more than a slogan in their organisation.
"Data is hard to work with because it's growing at an alarming rate and is hard to structure and organise. So, it's easy for organisations to feel helpless in this chaotic landscape," says Splunk chief technology officer, Tim Tully.
It seems that organisations are overwhelmed by obstacles including the sheer volume of data, as well as the lack of skill sets and resources to deal with that data.
What's more, some senior managers are close enough to retirement that they don't see the need to become data-literate.
While Splunk says the future of work is data, few professionals are taking it seriously. The report found that 69% of respondents are happy to keep doing what they're doing, regardless of the impact on the business or their career.
However, 92% say they are willing to learn new data skills – but only 57% are highly motivated to work with more data. The lack of support from senior leaders is also a challenge for 66% of respondents.
It could be that people are wary about working with data because technologies such as artificial intelligence could take care of the job for them.
The report found that 71% of respondents see potential in using AI to analyse data; however only 12% are using AI to guide business strategy.
Respondents agree there is no single answer, though the top solutions having potential included training more employees in data science and analytics, increasing funding for data wrangling, and deploying software to enable less technical employees to analyse the data for themselves.
"I was pleased to see the opportunity people around the world attach to dark data, even though fewer than a third of those surveyed say they have the skills to turn data into action," says Tully.
"This presents a tremendous opportunity for motivated leaders, professionals and employers to learn new skills and reach a new level of results."
Related stories
Top stories