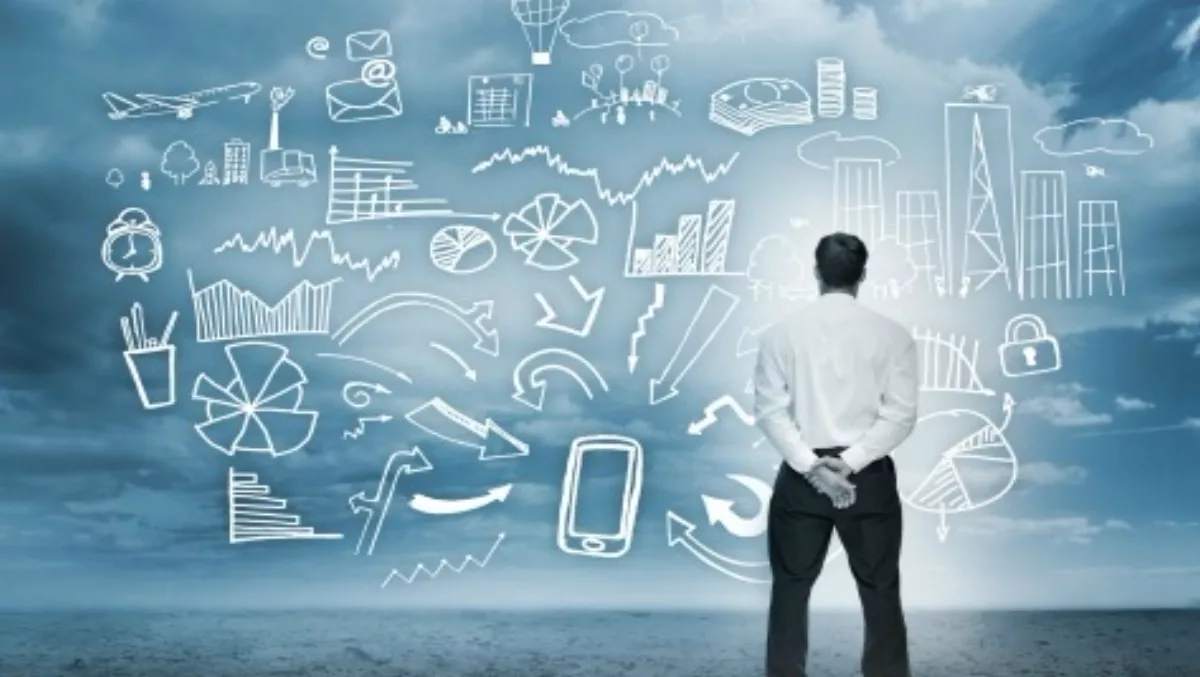 Data silos limiting CIOs' ability to make decisions
FYI, this story is more than a year old
Disparate data management leads to increased costs and risk, according to new research from IDC, commissioned by enterprise data protection and information management firm Commvault.
The research surveyed 600 IT decision makers across the Asia Pacific and India to better understand how they can leverage data as a strategic asset, while minimising associated costs and risks., and cause lower productivity.
The survey and following whitepaper from IDC focused on how data silos within APAC organisations are limiting the ability to make insight-based decisions, resulting in increased IT costs. Australian and New Zealand businesses cite security as a major issue of data silos.
Although focused on a specific geographical location, the survey results are indicative of the common data management issues enterprises are facing around the world, Commvault says.
"The findings, specifically around how disparate data management leads to increased costs and risk, echo the overarching concerns of CIOs globally," the company says.
However, Commvault says CIOs are in a prime position to prevent such issues and deploy the necessary solutions to set their organisations up for data management success.
The survey found 40% of IT decision makers across APAC report that backup, recovery, data protection and analytics strategies are still managed at a departmental level.
The top two data management challenges for APAC include demand for easier and faster data retrieval and exponential growth and complexity of data.
According to the research, 34% of Australian and New Zealand IT decision makers cited security as a major issue of data silos, compared to an average of 29% across APAC. Furthermore, 16% of ANZ IT decision makers stated that data silos are causing lower productivity and hindering the ability to collaborate.
Cloud remains among the top investment areas for IT, however the key challenge when moving data to the cloud in ANZ (32%) and across APAC (21%) is ensuring secure and real-time synchronisation of confidential and business critical data to improve efficiency.
According to Bryan Stibbard, Commvault's area vice president for Australia and New Zealand, the report findings validate the necessity for speed and scale when it comes to managing business critical information.
"CIOs around the world face a common problem: their data management silos are creating bottlenecks that result in missed opportunities and prevent organisations from achieving the full value of their data as a powerful, strategic asset," says Stibbard.
"By taking a more integrated approach to data management, they are able to more easily leverage new and more open technology like the cloud, while increasing information security."
The issues of data silos are highlighted by the shift towards the 3rd Platform, where businesses are increasingly focused on taking holistic views of their data in order to effectively make informed business decisions, Commvault explains.
The 3rd Platform approach presents significant opportunities for businesses to drive future growth and innovation and reinforces the risks in the departmental approach to data management.
Daniel-Zoe Jimenez, senior programme manager, Big Data, Analytics, Enterprise Applications & Social from IDC says, "In the 3rd Platform era, becoming a data-driven organisation is no longer a choice, but a necessity.
"Making decisions based on data-driven approaches not only increases the accuracy of results, but also provides consistency in how the results are interpreted and fed back into the business," he says.
"This necessary shift in the way data is stored, managed and analysed requires organisations to move from departmental (or siloed) approaches when managing their data assets to an integrated data-driven culture."
Related stories
Top stories