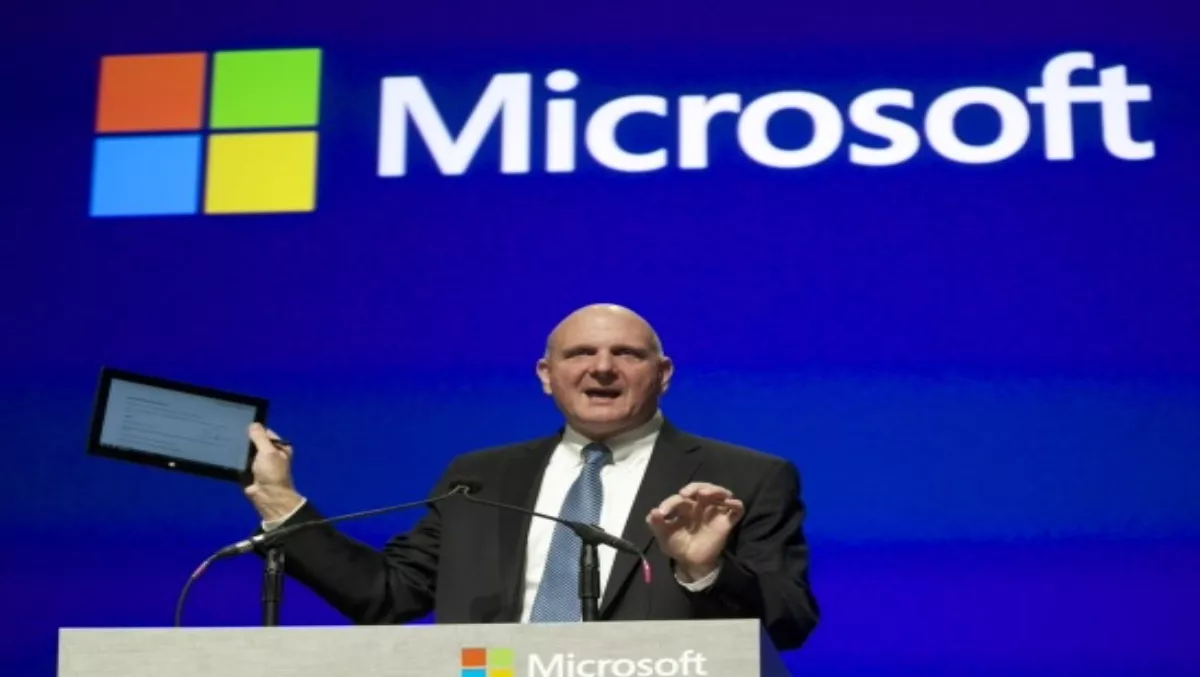 Defiant Ballmer defends Microsoft's hardware venture
21 Nov 2013
FYI, this story is more than a year old
CEO Steve Ballmer has defended Microsoft's move into the hardware market, defiantly holding up a tablet in yet another emotional Redmond farewell.
Speaking to shareholders at Microsoft's annual meeting this week, Ballmer highlighted the company's new products, financial performance, future opportunities, and continued progress in its devices and services transformation.
"Last year at this meeting, I talked about the fundamental shift underway at Microsoft, from a company that expresses its software creativity directly in software, to a company that expresses its creativity in software through a family of devices and services," Ballmer said.
"Our leadership team and the board of directors have spent a lot of time over the past year working on this strategy, and honing a differentiated point of view in terms of the high-value experiences that we really can bring to life that make people more productive."
Ballmer noted the wave of new products available now and in the coming weeks, including Xbox One, new Windows 8.1 PCs and tablets, Surface 2, and a number of new Nokia devices.
The charismatic CEO also outlined the company's momentum in consumer services such as Skype, Office 365 and Bing, and its continued success in delivering first-class enterprise services.
In doing so, Ballmer described the significant opportunities enabled by the company's focus on enabling high-value activities delivered through a family of devices and services."
"I'm confident that we have the right strategy in place," Ballmer said.
"We have the financial assets that allow us to take the risks and the bold bets to invest in new areas that will lead to transformation of how people work and live -- and economic success for Microsoft.
"And we do all that on a foundation of world-class people, world-class talent, who will drive this next generation of world-changing technology."
Adding to Balmer's speech, Chief Financial Officer Amy Hood said Microsoft delivered record revenues last year, and was off to a strong start this year.
"Our enterprise business continues to be very strong, despite a macro environment that some of our peers and competitors have characterized as tough," Hood said. "At the same time, we are making meaningful progress in our consumer business."
"Our company is focused, and delivering. And we're doing so as we strategically position ourselves for the future," Hood added.