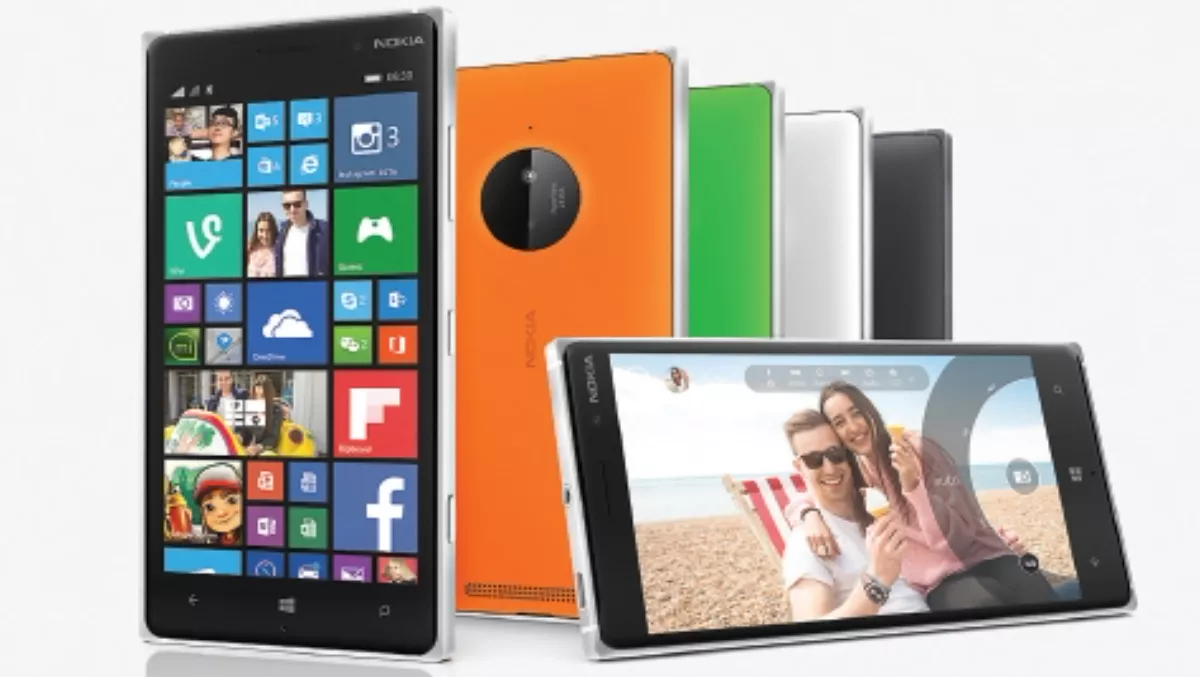 How Lumia phones can help Kiwi businesses
Fri 27 Feb 2015
FYI, this story is more than a year old
Microsoft isn't just software. Microsoft's Steve Lewis outlines how the company's Lumia phones can potentially help Kiwi businesses.
As we continue to get busier and the line dividing business and personal life has all but disappeared, we need devices that provide safe and secure access to our documents, spreadsheets, photos, video and music anytime and anywhere to help us achieve more.
Helping people make the most of every minute of their work and leisure time is important for us. A key part of this is moving to cloud and mobile technologies that encourage collaboration, remove the tyranny of distance, feel natural to use and even predict what you are going to do next.
At work we want to be as productive as possible: Do a better job, work faster and be ready to tackle new opportunities. The ability to move seamlessly between the office and home, from the large screen of our PC to the smaller screen of our phones, is now vitally important for many of us.
The flagship Microsoft Lumia 830 and Lumia 930 devices come fully featured out of the box with the latest Windows 8.1 operating system offering a rich suite of Windows Phone features like one-swipe notifications with Action Center and, what we believe is one of the best smartphone calendars on the market.
Plus with OneDrive there is access to your own cloud storage allowing the seamless access to photos, videos and documents, which can be kept in sync and always up to date across Windows Phones, PCs, tablets and Xbox devices.
Synced up
Getting set up is easy. When you sign in to your Lumia with the Outlook account you use on your PC, your office contacts, emails, tasks and calendar appointments will be immediately updated to your phone. Plus you can easily manage attachments, appointments and tasks, and type faster than ever with the WordFlow keyboard.
Microsoft Office is also built-in, meaning you can download, edit and share your documents on the go.
You can also control your PowerPoint presentation wirelessly, immediately check and update your financials, targets and inventories with Excel, or edit and share Word documents. All of your changes are smoothly synchronised between your Windows PC and your Lumia phone.
The familiar Windows platform across the entire Lumia range makes life easier for IT managers too, enabling them to always be in control.
Configuration profiles and uncompromised security and management capabilities ensure that the devices fit well with existing IT systems and line of business applications.
Design is important too. We know people are increasingly looking for devices that are both attractive and powerful. They want the design, as well as the features to help them get the most out of every moment at work or at home. That is why the Lumia range is also sleek, stylish and are designed to fit nicely in your hand.
Steve Lewis is general manager of Microsoft Device Sales for Australia and New Zealand.