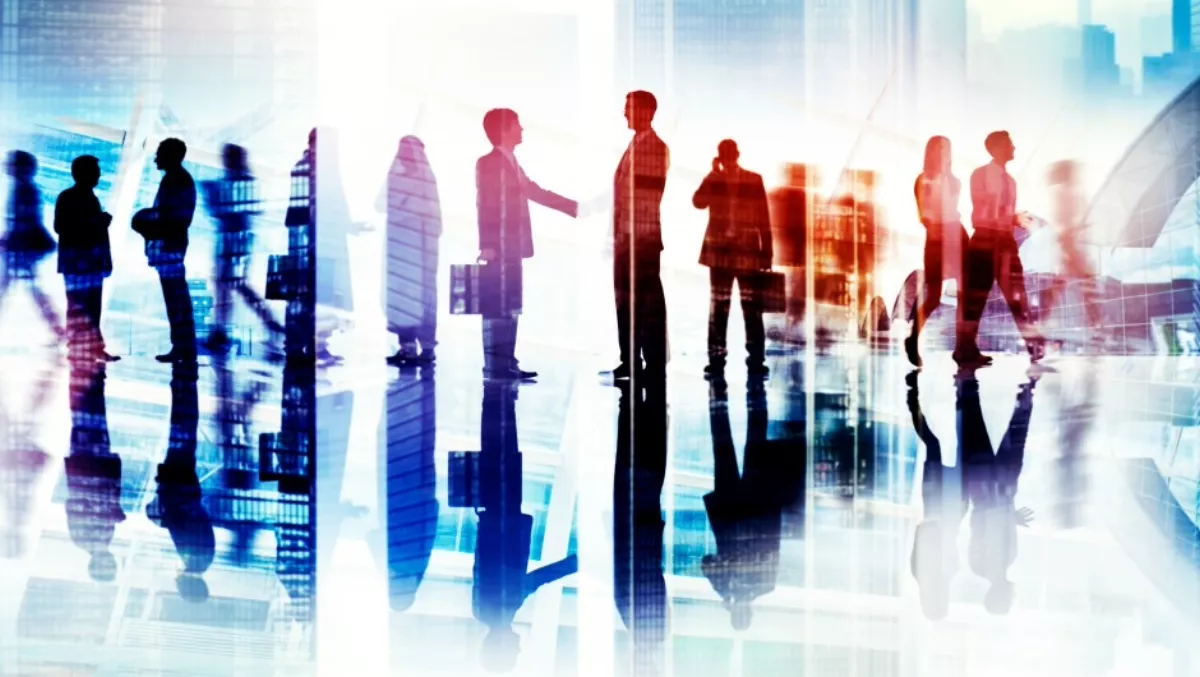 The Digital Workplace Conference: Helping your business go digital
FYI, this story is more than a year old
The Digital Workplace Conference is coming to Australia - and it's your chance to dive in, network and learn.
The digital workplace opens new doors to the way we work, how we communicate and the impacts of technology. Now in its sixth year in Australia and attracting over 500 delegates, the popular SharePoint Conference has been "re-imagined" to incorporate new content. The conference has been designed so businesses can learn how best to embrace changes in the workplace, while continuing to improve productivity.
Connect – Learn – Experience
Debbie Ireland, managing director of ShareThePoint Ltd and one of the conference organisers, says, "This exciting change brings some new approaches. The NEW Digital Workplace Conference will expand on our continued SharePoint content as well as introducing new tools, business practices and approaches around the Digital Workplace theme. The aim of this conference is to have fun, learn and be inspired."
Exciting agenda
With two days packed full of speakers and presentations, there is a full schedule of sessions planned. Covering topics such as Microsoft Azure, how to transition from an intranet-type business to a digital workplace, the cloud, re-inventing productivity and the paperless office, the conference provides delegates with a unique opportunity to participate in two days of unequalled learning from the "best in the business" – whether starting from scratch, training or up-skilling.
Relevant to decision-makers as well as end users
The conference attracts a wide range of business-minded people, including managers, CIOs, executives and end users. Debbie Ireland says there will be content for anyone who is involved in their organisation's intranet, team collaboration or business processes, as well as for document and knowledge managers.
"To remain competitive, businesses need to constantly innovate and improve. Delegates at the Digital Workplace Conference can connect with other like-minded professionals, learn from change, experience new ideas and real-world solutions," says Debbie. "Whether you're a communications manager, in marketing, HR or finance, a senior decision maker, IT professional or end user, you can be inspired by case studies and examples of New Ways to Work."
Inspiring sessions
As well as the usual high calibre of local speakers, there are several renowned international speakers sharing their knowledge - industry experts who are in demand all over the world to speak at events.
Topics will be covered such as Office 365 and SharePoint – with plenty to cater for both technical and business people, including workflows, web parts, apps, groups, "what's new?", intranet design, GUI, and infrastructure; Productivity, BI and Reporting – developing skills on communication tools (e.g. Lync/Skype, Yammer), Collaboration using SharePoint and OneNote, Enterprise Social, Mobile Collaboration and Power BI, Issue Mapping; Workflow and DIY Solution Building; and Skills for the 21st Century Workplace.
A number of "deep dive" technical content sessions for developers and IT Pros will be scheduled throughout the conference; as well as the ever-popular Case Studies, which may cross over any of the topics above, but will be customer-driven, real-world stories and demonstrations. A pre-conference workshop is also available to learn about OneNote – The Productivity Tool.
The conference will be held over two days: Thursday 28 and Friday 29 April 2016 at The Pullman Albert Park Conference Centre, Melbourne.
For more information or to register for the conference, click here or email support@sharethepoint.com
Related stories
Top stories