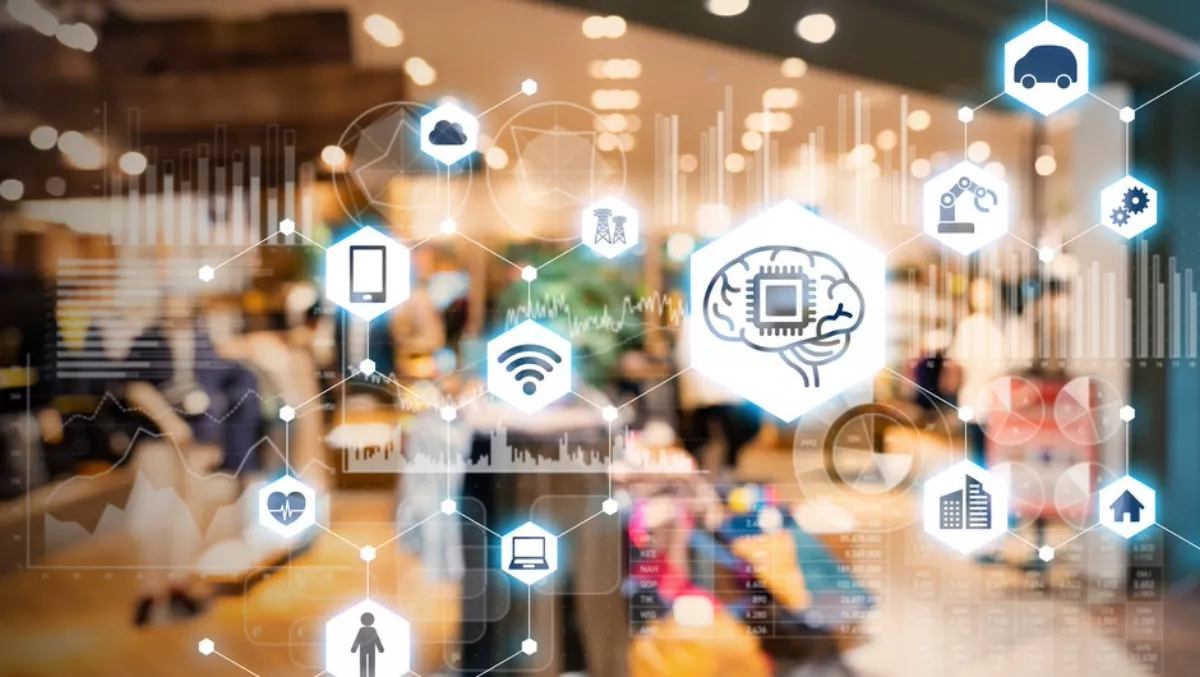 Docker & Sumo Logic team up for better application performance
FYI, this story is more than a year old
Data analytics platform Sumo Logic now supports Docker Enterprise to support joint customers with better application performance monitoring across the full application lifecycle.
The support comes as enterprise adopt cloud infrastructure and invest in tools such as containerisation, orchestration, and serverless computing for their application stacks.
Sumo Logic's support for docker was enhanced by its findings in the Sumo Logic report, titled State of Modern Applications and DevSecOps in the Cloud, which showed that the number of AWS customers that use Docker jumped from 18% in 2016 to 28% in 2018.
''Docker is built on the foundations of agility, collaboration and the desire to push the boundaries of technological innovation,'' Docker CTO Kal De says.
''Sumo Logic shares these same values and so our decision to use Sumo Logic internally was a natural fit. Our customers rely on us to give them the freedom to build, manage and secure applications without the fear of technology or infrastructure lock in, and Sumo Logic provides us with the continuous intelligence and data insights we need to ensure our container platform lives up to that promise.''
The company states that the new integration builds on existing Docker capabilities. It features improved monitoring and troubleshooting of the Docker infrastructure, as well as better correlation of issues between the Docker platform and the application for faster root cause analysis.
This ensures not only the health of a customer's applications running on the Docker platform, but also the health of the Docker platform itself for complete visibility into the modern application stack.
As a Sumo Logic customer, Docker can monitor and troubleshoot Docker Hub infrastructure to deliver faster release cycles, and to quickly address anomalies and remediate any potential issues for end users downloading images.
Furthermore, with the Sumo Logic platform, Docker quality engineering and customer support teams are given additional tools to improve the product release process and to reduce the time needed to solve customer issues. Advanced analytics, real-time alerting and customisable dashboards from Sumo Logic make it easy for teams to quickly identify issues and push code to production faster while increasing code quality for customers.
"In today's digital economy, the pressure is on organisations now more than ever to invest in technologies that improve speed to market and deliver the best customer experiences," says Sumo Logic cofounder and CTO Christian Beedgen.
"Containers provide more benefits than traditional virtualisation by enabling organisations to build more efficient applications that leverage microservices architecture and can be orchestrated across private and multi-cloud environments," Beedgen continues.
"Our goal is to empower the people who power modern business, and to have Docker employ Sumo Logic as their machine data analytics platform reinforces the value of machine data for today's digital business and demonstrates our joint commitment to supporting the growing container platform ecosystem."
Related stories
Top stories