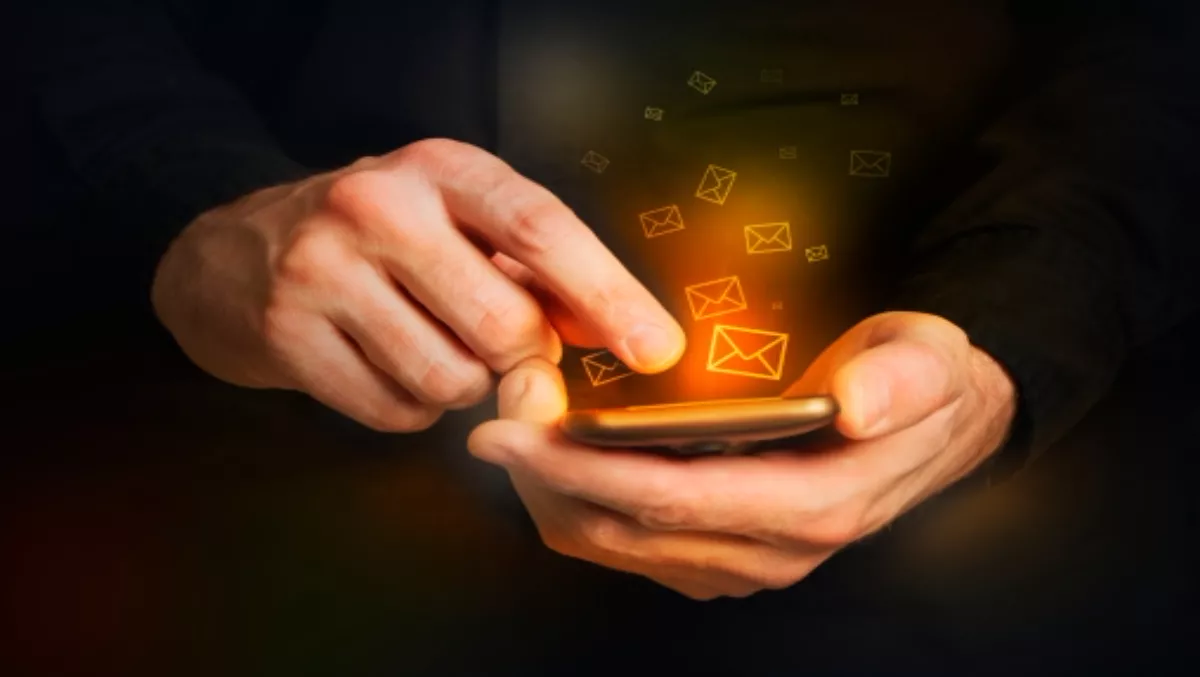 Don't lock apps out of your company: users gonna use
FYI, this story is more than a year old
New research sponsored by Unisys and conducted by Forrester Consulting shows that New Zealand companies are slow on the uptake with mobile apps – but that this is doing nothing to stop workers from downloading and using the ones they like anyway.
The introduction of smartphones into the workplace is something out of an IT manager's worst nightmare, agrees Rob Dewar, Unisys VP ANZ.
Now, instead of a few nerdy users having the skills to bypass corporate IT policies as was the case in the PC era, just about everybody is an expert in finding, downloading and using apps.
However, instead of seeing this development as a threat, he says it presents an opportunity. "What this research is showing us is that individuals are choosing apps for themselves which help them do their jobs better.
"There is an expectation from workers that 'this is how I use apps at home, so this is how I want to use them at work'."
The 2012 New Zealand "Consumerisation of IT" research reveals that large organisations see smartphones and tablets in the workplace as inevitable, most don't provide much more than basic (email/calendar) mobile apps.
The result? Employees download unauthorised apps even though doing so may be prohibited, or even grounds for dismissal.
In responding to the 2012 survey, 24% of Kiwi employees said that they had downloaded unauthorised mobile apps or PC software, somewhat below the global average of 38%.
The most common reason given for doing so – cited by 62% of respondents – was that they needed the software for work purposes and their employer didn't provide an alternative.
The survey reveals that to date, the primary strategy taken by employers to manage BYO apps has been to ban them, often with harsh penalties.; up to 70% of Kiwi companies surveyed say that downloading unauthorised software is prohibited or even potential grounds for dismissal.
At issue is the potential compromise of security and governance structures. However, Dewar says the pro-activity and willingness of workers to use apps to drive productivity should be seen as a positive development and harnessed as such.
"What we have found effective is that rather than centralising power in the IT department to decide which apps to use, it should go and find out what apps its people are using.
"The IT guys can look for commonality and build a list of approved apps and put these into an enterprise app store; if there are exclusions, the reasons for exclusion should be shared with users – such as incompatibility with security - rather than simply locking them out."
It is, he agrees, about giving more power to the user; BYOD has shown us that with sufficient interest in technology, people take to it like ducks to water.
Dealing with more proactive and more informed users should mean engaging with them on a deeper level than simply saying 'no'.
Aside from personal email apps and websites, the most common apps downloaded by New Zealand employees are video conferencing tools such as Skype or FaceTime (24%), file sharing such as Box or Dropbox (29%), and chat tools such as Microsoft Messenger or Google Talk (24%).
Related stories
Top stories